Clotilde Hainline, MD
Assistant Professor of Neurology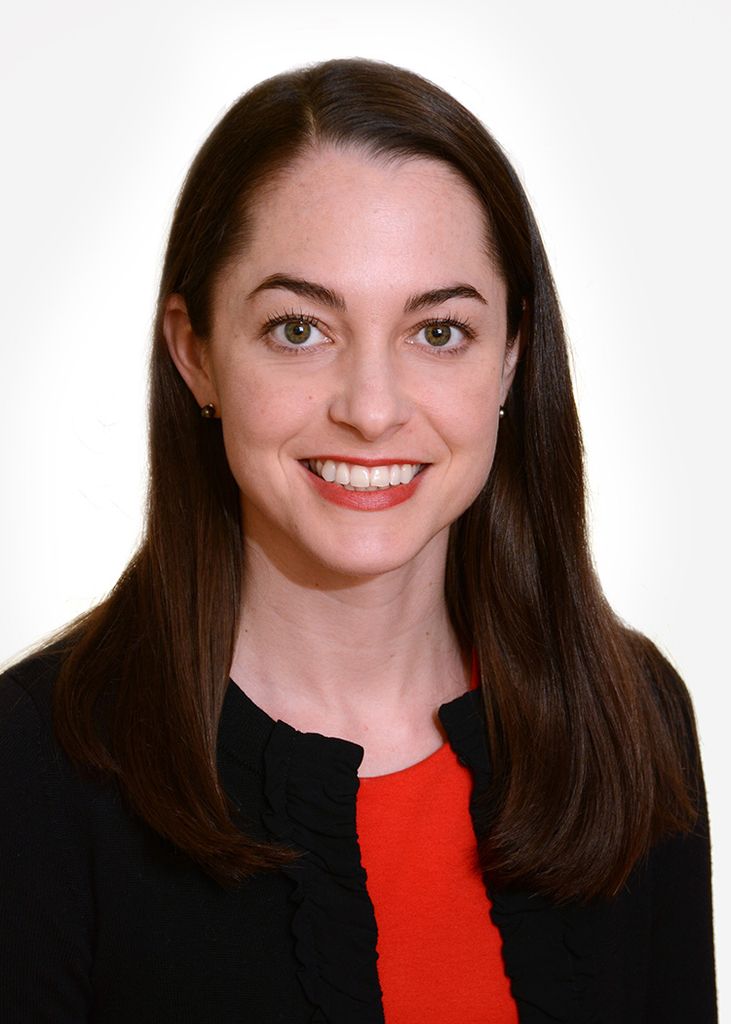 Title

Assistant Professor of Neurology

Office

Shapiro Ambulatory Care Center 725 Albany Street, 7th floor, Suite 7B Boston, MA 02118

Phone

617-638-8456

Education

Medical School: Stony Brook University School of Medicine (2011)
Internship: Montefiore Medical Center/Albert Einstein College of Medicine (2012)
Residency: Neurology, Montefiore Medical Center/Albert Einstein College of Medicine (2015)
Fellowship: Multiple Sclerosis and Neuro-Ophthalmology, NYU Langone Medical Center (2016)
Board Certifications: Neurology
Special Interests: Neuroimmunology, Neuro-Ophthalmology
Awards
Dr. Clotilde Hainline is the recipient of the Golden Brain Award for 2016-2017. This award is presented annually by the BU medical students on Neurology clerkship and is in recognition of Dr. Hainline's' excellence in teaching and devotion to students.
Recent Publications:
Wallace IJ, Hainline C, Lieberman DE. Sports and the human brain: an evolutionary perspective. Handbook of Clinical Neurology 2018; 158: 3-10.
Scelfo C, Chaudry S, Hainline C, Peeler C. Isolated third nerve palsies as the initial manifestation of multiple sclerosis. Neurology Clinical Practice 2018; 8:e28-e30.
Kefella H, Luther D, Hainline C. Ophthalmic and neuro-ophthalmic manifestations of sarcoidosis. Current Opinion in Ophthalmology 2017; 28:587-594.
Hainline C, Rizzo JR, Hudson TE, Dai W, Birkemeier J, Raynowska J, Nolan RC, Hasanaj L, Selesnick I, Frohman TC, Frohman EM, Galetta SL, Balcer LJ, Rucker JC. Capturing saccades in multiple sclerosis with a digitized test of rapid number naming. Journal of Neurology 2017; 264:989-998.
Hainline C, Rucker JC, Zagzag D, Golfinos JG, Lui YW, Liechty B, Warren FA, Balcer LJ, Galetta SL. Tumoral Presentation of Homonymous Hemianopia and Prosopagnosia in Cerebral Amyloid Angiopathy–Related Inflammation. Journal of Neuro-Ophthalmology 2017; 37:48-52.
Hainline C, Rosales D, Parikh P, Louie E, Howard J, Kim N, Galetta SL. Disseminated HSV-2 presenting with relapsing encephalomyelitis. Neurology: Clinical Practice 2016; 6:e46-e48.
Hainline C, Neophytides A, Borja MJ, Galetta SL. Progressive ataxia and palatal tremor. Neurology: Clinical Practice 2016; 10.1212.
Elder C, Hainline C, Galetta SL, Balcer LJ, Rucker JC. Isolated Abducens Nerve Palsy: Update on Evaluation and Diagnosis. Current Neurology and Neuroscience Reports 2016; 16:1-7.
Hainline C, Rucker JC, Balcer LJ. Current concepts in pseudotumor cerebri. Current Opinion in Neurology 2016; 29:84-93.
Hainline C, Taliep R, Sorour G, Nachman S, Rabie H, Dobbels E, van Rensburg AJ, Cornell M, Violari A, Madhi SA, Cotton MF. Early Antiretroviral Therapy reduces the incidence of otorrhea in a randomized study of early and deferred antiretroviral therapy: Evidence from the Children with HIV Early Antiretroviral Therapy (CHER) Study. BioMed Central Research Notes 2011; 4:448.