Janice F. Wiesman, MD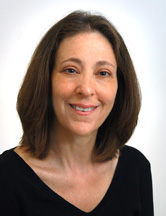 Adjunct Assistant Professor of Neurology
Boston University School of Medicine
720 Harrison Avenue, Suite 707
Boston, MA 02118

Phone: 617-638-7979
Fax: 617-638-5354
Medical School:: Hahnemman University, Philadelphia, PA (1989)
Residency: Beth Israel Hospital/Brigham and Women's Hospital, Boston, MA (1993)
Fellowship: EEG/EMG, Lahey Clinic, Burlington, MA (1995)
Board Certifications: Neurology, Electrodiagnostic Medicine
Special Interests: Electrodiagnostic Medicine
Selected Publications
Berk JL, Suhr OB, Obici L, Sekijima Y, Zeldenrust SR, Yamashita T, Heneghan MA, Gorevic PD, Litchy WJ, Wiesman JF, Nordh E, Corato M, Lozza A, Cortese A, Robinson-Papp J, Colton T, Rybin DV, Bisbee AB, Ando Y, Ikeda S, Seldin DC, Merlini G, Skinner M, Kelly JW, Dyck PJ; Diflunisal Trial Consortium. Repurposing diflunisal for familial amyloid polyneuropathy: a randomized clinical trial. JAMA. 2013 Dec 25;310(24):2658-67. doi: 10.1001/jama.2013.283815.
Seldin DC, Andrea N, Berenbaum I, Berk JL, Connors L, Dember LM, Doros G, Fennessey S, Finn K, Girnius S, Lerner A, Libbey C, Meier-Ewert HK, O'Connell R, O'Hara C, Quillen K, Ruberg FL, Sam F, Segal A, Shelton A, Skinner M, Sloan JM, Wiesman JF, Sanchorawala V. High-dose melphalan and autologous stem cell transplantation for AL amyloidosis: recent trends in treatment-related mortality and 1-year survival at a single institution. Amyloid. 2011 Jun;18 Suppl 1:127-9. doi: 10.3109/13506129.2011.574354047. Erratum in: Amyloid. 2011 Jun;18 Suppl 1:129.
Shenoy AM, Wiesman J. Saphenous mononeuropathy after popliteal vein aneurysm repair. Neurologist. 2010 Jan;16(1):47-9. doi: 10.1097/NRL.0b013e31819f9588. Review.
Karakis I, Petrea RE, Wiesman JF, Jalisi S. Clinical reasoning: A 51-year-old woman with syncopal episodes and multiple cranial neuropathies. Neurology. 2008 Aug 19;71(8):e18-23. doi: 10.1212/01.wnl.0000323931.19219.25.
Michaelides C, Wiesman JF. Subacute combined degeneration of the spinal cord in a young African-American man. South Med J. 2006 Nov;99(11):1311-2.
Berk JL, Wiesman JF, Skinner M, Sanchorawala V. Diaphragm paralysis in primary systemic amyloidosis. Amyloid. 2005 Sep;12(3):193-6. PubMed PMID: 16194876.
Seldin DC, Choufani EB, Dember LM, Wiesman JF, Berk JL, Falk RH, O'Hara C, Fennessey S, Finn KT, Wright DG, Skinner M, Sanchorawala V. Tolerability and efficacy of thalidomide for the treatment of patients with light chain-associated (AL) amyloidosis. Clin Lymphoma. 2003 Mar;3(4):241-6.