Robert A. Stern, Ph.D.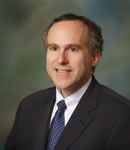 Professor of Neurology and Neurosurgery
Co-Director, Alzheimer's Disease Clinical & Research Program
Boston University School of Medicine
Robinson Complex, Suite 7800
72 East Concord Street,
Boston, MA 02118-2526

Research Phone: 617-638-5678
Clinical Phone: 617-638-7100
Fax: 617-414-1197
Email: bobstern@bu.edu
Web: www.bu.edu/alzresearch
Education:
Undergraduate: Wesleyan University, Psychology, Bachelor of Arts, 1980; Honors in Psychology; Heideman Prize for Community Contribution.
Graduate School: University of Rhode Island, Psychology, Master of Arts, 1984; Elected to Membership of Psi Chi National Honor Society in Psychology
University of Rhode Island, Clinical Psychology (Clinical Neuropsychology Specialization), Ph.D., 1988, Dissertation: "Mood Disorders following Stroke." Elected to Membership of Phi Kappa Phi National Honor Society
Research Interests:
Dr. Stern's primary areas of funded research include cognitive and emotional aspects of dementia, thyroid-brain relationships, driving and dementia, and HIV-associated brain dysfunction. His current research program involves studies of the role of thyroid functioning in Alzheimer's disease, caregiver intervention projects, and the development and validation of tests of memory and other cognitive functions.