Michael D. Perloff, MD, PhD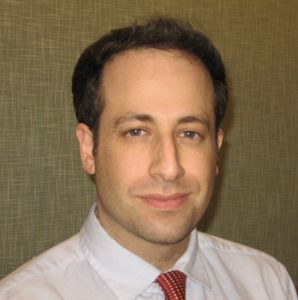 Assistant Professor of Neurology
Boston University School of Medicine
72 East Concord Street, Neurology C-3
Boston, MA 02118
Phone: 617-638-8456
Fax: 617-638-5354
Graduate School: Tufts University School of Medicine, Boston, MA (2002)
Medical School: Univ of Massachusetts Medical School, Worcester, MA (2006)
Internship: St. Elizabeth's Medical Center, Boston, MA (2007)
Residency: Boston University Medical Center, Boston, MA (2010)
Fellowship: NYU Interventional Pain Management, New York, NY (2011)
Board Certifications: Neurology, Pain Medicine
Special Interests: Interventional pain management, back and neck pain, complex regional pain syndrome, headache, clinical neurology and pharmacology research.
Recent Publications
Perloff MD. Practical considerations in opioid use for brain neoplasm. Continuum (Minneap Minn). 2015 Apr; 21(2 Neuro-oncology):480-6.
Perloff MD, Lee S. 25% Cluster. Cephalalgia. 2014 Aug 8.
Zhu S, Perloff MD. Commentary: TIA for the internist. Am J Med. 2014 Jul 2. pii: S0002-9343(14)00565-8. doi: 10.1016/j.amjmed.2014.06.024. [Epub ahead of print]
Yan PZ, Butler PM, Kurowski D, Perloff MD. Beyond Neuropathic Pain: Gabapentin Use in Cancer Pain and Perioperative Pain. Clin J Pain. 2013 Nov 25.
Lioutas V, Romero JR, Kleinman MS, Wang JW, Perloff MD. Clinical Reasoning: a 54-year-old man with unilateral weakness and vascular risk factors. Neurology. 2012 Jul 24;79(4):e28-32. doi: 10.1212/WNL.0b013e318260435a.
Westwood AJ, Perloff MD, McGeeney BE, Seshadri S. Constructional apraxia reversed with methylprednisolone. J Neuropsychiatry Clin Neurosci. 2012 Spring;24(2):E51-2. doi: 10.1176/appi.neuropsych.11060136.
Rayhill ML, Perloff MD. Gabapentin use in the prevention of succinylcholine-induced fasciculation and myalgia. J Postgrad Med. 2012 Jan-Mar;58(1):1-2. doi: 10.4103/0022-3859.93244.
Perloff MD, Zuzuárregui JR, Frank SA. Writing from the wards: advice for residents. Neurologist. 2012 Mar;18(2):96-8. doi: 10.1097/NRL.0b013e31823fa3d0.
Gharibo CG, Varlotta GP, Rhame EE, Liu EC, Bendo JA, Perloff MD. Interlaminar versus transforaminal epidural steroids for the treatment of subacute lumbar radicular pain: a randomized, blinded, prospective outcome study. Pain Physician. 2011 Nov-Dec;14(6):499-511.
Perloff MD, Thaler DE, Otis JA. Anorgasmia with gabapentin may be common in older patients. Am J Geriatr Pharmacother. 2011 Jun;9(3):199-203. doi: 10.1016/j.amjopharm.2011.04.007.
Gan JJ, Mandell AM, Otis JA, Holmuhamedova M, Perloff MD. Suspecting optic neuritis, diagnosing Bartonella cat scratch disease. Arch Neurol. 2011 Jan;68(1):122-6. doi: 10.1001/archneurol.2010.345.
Perloff MD, Leroy AM, Ensrud ER. Teaching video neuroimages: the elusive L5 reflex. Neurology. 2010 Sep 14;75(11):e50. doi: 10.1212/WNL.0b013e3181f25ea6.
Welsh E, Kucera J, Perloff MD. Iatrogenic hyperammonemia after anorexia. Arch Intern Med. 2010 Mar 8;170(5):486-8. doi: 10.1001/archinternmed.2009.549.