Neil W. Kowall, MD
ADC Director
Professor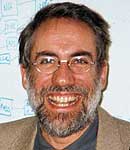 Boston University School of Medicine
Bedford VA Medical Center
200 Springs Road
Bedford, MA 01730
Phone: 781-687-2632
Fax: 781-687-3515
Medical School: University of British Columbia, Canada (1979)
Residency: Massachusetts General Hospital, Boston, MA (1984)
Fellowship: Neurology, Massachusetts General Hospital, Boston, MA (1985)
Board Certifications: Neurology
Special Interests: Developmental Neurology, Alzheimer's Disease, Neuropathology
Awards
Dr. Kowall has received various awards, including the following: two Medical Research Council Studentship awards, the Russel Prize in Anatomy, the Hamber Prize in Medicine, the Bristol Medical Prize in Pharmacology, the Merck Scholarship in Medical Therapeutics, the Mead Prize in Pediatrics, the FIRST Award (R29) from National Institute of Neurological Disorders and Stroke, the Moore Award for Best Paper on Clinicopathological Correlation from the American Association of Neuropathologists, two Director's Special Quality Awards/Commendations from the Bedford VAMC, and the Zenith Award from the Alzheimer's Association.
Recent Publications:
Alosco ML, Sugarman MA, Besser LM, Tripodis Y, Martin B, Palmisano JN, Kowall NW, Au R, Mez J, DeCarli C, Stein TD, McKee AC, Killiany RJ, Stern RA. A Clinicopathological Investigation of White Matter Hyperintensities and Alzheimer's Disease Neuropathology. J Alzheimers Dis. 2018;63(4):1347-1360. doi: 10.3233/JAD-180017. PubMed PMID: 29843242.
Alosco ML, Mez J, Tripodis Y, Kiernan PT, Abdolmohammadi B, Murphy L, Kowall NW, Stein TD, Huber BR, Goldstein LE, Cantu RC, Katz DI, Chaisson CE, Martin B, Solomon TM, McClean MD, Daneshvar DH, Nowinski CJ, Stern RA, McKee AC. Age of first exposure to tackle football and chronic traumatic encephalopathy. Ann Neurol. 2018 May;83(5):886-901. doi: 10.1002/ana.25245. PubMed PMID: 29710395.
Nicolas A, Kenna KP, Renton AE, Ticozzi N, Faghri F, Chia R, Dominov JA, Kenna BJ, Nalls MA, Keagle P, Rivera AM, van Rheenen W, Murphy NA, van Vugt JJFA, Geiger JT, Van der Spek RA, Pliner HA, Shankaracharya, Smith BN, Marangi G, Topp SD, Abramzon Y, Gkazi AS, Eicher JD, Kenna A; ITALSGEN Consortium, Mora G, Calvo A, Mazzini L, Riva N, Mandrioli J, Caponnetto C, Battistini S, Volanti P, La Bella V, Conforti FL, Borghero G, Messina S, Simone IL, Trojsi F, Salvi F, Logullo FO, D'Alfonso S, Corrado L, Capasso M, Ferrucci L; Genomic Translation for ALS Care (GTAC) Consortium, Moreno CAM, Kamalakaran S, Goldstein DB; ALS Sequencing Consortium, Gitler AD, Harris T, Myers RM; NYGC ALS Consortium, Phatnani H, Musunuri RL, Evani US, Abhyankar A, Zody MC; Answer ALS Foundation, Kaye J, Finkbeiner S, Wyman SK, LeNail A, Lima L, Fraenkel E, Svendsen CN, Thompson LM, Van Eyk JE, Berry JD, Miller TM, Kolb SJ, Cudkowicz M, Baxi E; Clinical Research in ALS and Related Disorders for Therapeutic Development (CReATe) Consortium, Benatar M, Taylor JP, Rampersaud E, Wu G, Wuu J; SLAGEN Consortium, Lauria G, Verde F, Fogh I, Tiloca C, Comi GP, Sorarù G, Cereda C; French ALS Consortium, Corcia P, Laaksovirta H, Myllykangas L, Jansson L, Valori M, Ealing J, Hamdalla H, Rollinson S, Pickering-Brown S, Orrell RW, Sidle KC, Malaspina A, Hardy J, Singleton AB, Johnson JO, Arepalli S, Sapp PC, McKenna-Yasek D, Polak M, Asress S, Al-Sarraj S, King A, Troakes C, Vance C, de Belleroche J, Baas F, Ten Asbroek ALMA, Muñoz-Blanco JL, Hernandez DG, Ding J, Gibbs JR, Scholz SW, Floeter MK, Campbell RH, Landi F, Bowser R, Pulst SM, Ravits JM, MacGowan DJL, Kirby J, Pioro EP, Pamphlett R, Broach J, Gerhard G, Dunckley TL, Brady CB, Kowall NW, Troncoso JC, Le Ber I, Mouzat K, Lumbroso S, Heiman-Patterson TD, Kamel F, Van Den Bosch L, Baloh RH, Strom TM, Meitinger T, Shatunov A, Van Eijk KR, de Carvalho M, Kooyman M, Middelkoop B, Moisse M, McLaughlin RL, Van Es MA, Weber M, Boylan KB, Van Blitterswijk M, Rademakers R, Morrison KE, Basak AN, Mora JS, Drory VE, Shaw PJ, Turner MR, Talbot K, Hardiman O, Williams KL, Fifita JA, Nicholson GA, Blair IP, Rouleau GA, Esteban-Pérez J, García-Redondo A, Al-Chalabi A; Project MinE ALS Sequencing Consortium, Rogaeva E, Zinman L, Ostrow LW, Maragakis NJ, Rothstein JD, Simmons Z, Cooper-Knock J, Brice A, Goutman SA, Feldman EL, Gibson SB, Taroni F, Ratti A, Gellera C, Van Damme P, Robberecht W, Fratta P, Sabatelli M, Lunetta C, Ludolph AC, Andersen PM, Weishaupt JH, Camu W, Trojanowski JQ, Van Deerlin VM, Brown RH Jr, van den Berg LH, Veldink JH, Harms MB, Glass JD, Stone DJ, Tienari P, Silani V, Chiò A, Shaw CE, Traynor BJ, Landers JE. Genome-wide Analyses Identify KIF5A as a Novel ALS Gene. Neuron. 2018 Mar 21;97(6):1268-1283.e6. doi: 10.1016/j.neuron.2018.02.027. PubMed PMID: 29566793; PubMed Central PMCID: PMC5867896.
Tagge CA, Fisher AM, Minaeva OV, Gaudreau-Balderrama A, Moncaster JA, Zhang XL, Wojnarowicz MW, Casey N, Lu H, Kokiko-Cochran ON, Saman S, Ericsson M, Onos KD, Veksler R, Senatorov VV Jr, Kondo A, Zhou XZ, Miry O, Vose LR, Gopaul KR, Upreti C, Nowinski CJ, Cantu RC, Alvarez VE, Hildebrandt AM, Franz ES, Konrad J, Hamilton JA, Hua N, Tripodis Y, Anderson AT, Howell GR, Kaufer D, Hall GF, Lu KP, Ransohoff RM, Cleveland RO, Kowall NW, Stein TD, Lamb BT, Huber BR, Moss WC, Friedman A, Stanton PK, McKee AC, Goldstein LE. Concussion, microvascular injury, and early tauopathy in young athletes after impact head injury and an impact concussion mouse model. Brain. 2018 Feb 1;141(2):422-458. doi: 10.1093/brain/awx350. PubMed PMID: 29360998; PubMed Central PMCID: PMC5837414.
Lee J, Kim Y, Liu T, Hwang YJ, Hyeon SJ, Im H, Lee K, Alvarez VE, McKee AC, Um SJ, Hur M, Mook-Jung I, Kowall NW, Ryu H. SIRT3 deregulation is linked to mitochondrial dysfunction in Alzheimer's disease. Aging Cell. 2018 Feb;17(1). doi: 10.1111/acel.12679. Epub 2017 Nov 11. PubMed PMID: 29130578; PubMed Central PMCID: PMC5771400.
Ashendorf L, Alosco ML, Bing-Canar H, Chapman KR, Martin B, Chaisson CE, Dixon D, Steinberg EG, Tripodis Y, Kowall NW, Stern RA. Clinical Utility of Select Neuropsychological Assessment Battery Tests in Predicting Functional Abilities in Dementia. Arch Clin Neuropsychol. 2017 Nov 8:1-11. doi: 10.1093/arclin/acx100. [Epub ahead of print] PubMed PMID: 29126099.
Friedman MJ, Huber BR, Brady CB, Ursano RJ, Benedek DM, Kowall NW, McKee AC; Traumatic Stress Brain Research Group. VA's National PTSD Brain Bank: a National Resource for Research. Curr Psychiatry Rep. 2017 Aug 25;19(10):73. doi: 10.1007/s11920-017-0822-6. Review. PubMed PMID: 28840457.
Mez J, Daneshvar DH, Kiernan PT, Abdolmohammadi B, Alvarez VE, Huber BR, Alosco ML, Solomon TM, Nowinski CJ, McHale L, Cormier KA, Kubilus CA, Martin BM, Murphy L, Baugh CM, Montenigro PH, Chaisson CE, Tripodis Y, Kowall NW, Weuve J, McClean MD, Cantu RC, Goldstein LE, Katz DI, Stern RA, Stein TD, McKee AC. Clinicopathological Evaluation of Chronic Traumatic Encephalopathy in Players of American Football. JAMA. 2017 Jul 25;318(4):360-370. doi: 10.1001/jama.2017.8334. PubMed PMID: 28742910; PubMed Central PMCID: PMC5807097.
Sims R, van der Lee SJ, Naj AC, Bellenguez C, Badarinarayan N, Jakobsdottir J, Kunkle BW, Boland A, Raybould R, Bis JC, Martin ER, Grenier-Boley B, Heilmann-Heimbach S, Chouraki V, Kuzma AB, Sleegers K, Vronskaya M, Ruiz A, Graham RR, Olaso R, Hoffmann P, Grove ML, Vardarajan BN, Hiltunen M, Nöthen MM, White CC, Hamilton-Nelson KL, Epelbaum J, Maier W, Choi SH, Beecham GW, Dulary C, Herms S, Smith AV, Funk CC, Derbois C, Forstner AJ, Ahmad S, Li H, Bacq D, Harold D, Satizabal CL, Valladares O, Squassina A, Thomas R, Brody JA, Qu L, Sánchez-Juan P, Morgan T, Wolters FJ, Zhao Y, Garcia FS, Denning N, Fornage M, Malamon J, Naranjo MCD, Majounie E, Mosley TH, Dombroski B, Wallon D, Lupton MK, Dupuis J, Whitehead P, Fratiglioni L, Medway C, Jian X, Mukherjee S, Keller L, Brown K, Lin H, Cantwell LB, Panza F, McGuinness B, Moreno-Grau S, Burgess JD, Solfrizzi V, Proitsi P, Adams HH, Allen M, Seripa D, Pastor P, Cupples LA, Price ND, Hannequin D, Frank-García A, Levy D, Chakrabarty P, Caffarra P, Giegling I, Beiser AS, Giedraitis V, Hampel H, Garcia ME, Wang X, Lannfelt L, Mecocci P, Eiriksdottir G, Crane PK, Pasquier F, Boccardi V, Henández I, Barber RC, Scherer M, Tarraga L, Adams PM, Leber M, Chen Y, Albert MS, Riedel-Heller S, Emilsson V, Beekly D, Braae A, Schmidt R, Blacker D, Masullo C, Schmidt H, Doody RS, Spalletta G, Longstreth WT Jr, Fairchild TJ, Bossù P, Lopez OL, Frosch MP, Sacchinelli E, Ghetti B, Yang Q, Huebinger RM, Jessen F, Li S, Kamboh MI, Morris J, Sotolongo-Grau O, Katz MJ, Corcoran C, Dunstan M, Braddel A, Thomas C, Meggy A, Marshall R, Gerrish A, Chapman J, Aguilar M, Taylor S, Hill M, Fairén MD, Hodges A, Vellas B, Soininen H, Kloszewska I, Daniilidou M, Uphill J, Patel Y, Hughes JT, Lord J, Turton J, Hartmann AM, Cecchetti R, Fenoglio C, Serpente M, Arcaro M, Caltagirone C, Orfei MD, Ciaramella A, Pichler S, Mayhaus M, Gu W, Lleó A, Fortea J, Blesa R, Barber IS, Brookes K, Cupidi C, Maletta RG, Carrell D, Sorbi S, Moebus S, Urbano M, Pilotto A, Kornhuber J, Bosco P, Todd S, Craig D, Johnston J, Gill M, Lawlor B, Lynch A, Fox NC, Hardy J; ARUK Consortium, Albin RL, Apostolova LG, Arnold SE, Asthana S, Atwood CS, Baldwin CT, Barnes LL, Barral S, Beach TG, Becker JT, Bigio EH, Bird TD, Boeve BF, Bowen JD, Boxer A, Burke JR, Burns JM, Buxbaum JD, Cairns NJ, Cao C, Carlson CS, Carlsson CM, Carney RM, Carrasquillo MM, Carroll SL, Diaz CC, Chui HC, Clark DG, Cribbs DH, Crocco EA, DeCarli C, Dick M, Duara R, Evans DA, Faber KM, Fallon KB, Fardo DW, Farlow MR, Ferris S, Foroud TM, Galasko DR, Gearing M, Geschwind DH, Gilbert JR, Graff-Radford NR, Green RC, Growdon JH, Hamilton RL, Harrell LE, Honig LS, Huentelman MJ, Hulette CM, Hyman BT, Jarvik GP, Abner E, Jin LW, Jun G, Karydas A, Kaye JA, Kim R, Kowall NW, Kramer JH, LaFerla FM, Lah JJ, Leverenz JB, Levey AI, Li G, Lieberman AP, Lunetta KL, Lyketsos CG, Marson DC, Martiniuk F, Mash DC, Masliah E, McCormick WC, McCurry SM, McDavid AN, McKee AC, Mesulam M, Miller BL, Miller CA, Miller JW, Morris JC, Murrell JR, Myers AJ, O'Bryant S, Olichney JM, Pankratz VS, Parisi JE, Paulson HL, Perry W, Peskind E, Pierce A, Poon WW, Potter H, Quinn JF, Raj A, Raskind M, Reisberg B, Reitz C, Ringman JM, Roberson ED, Rogaeva E, Rosen HJ, Rosenberg RN, Sager MA, Saykin AJ, Schneider JA, Schneider LS, Seeley WW, Smith AG, Sonnen JA, Spina S, Stern RA, Swerdlow RH, Tanzi RE, Thornton-Wells TA, Trojanowski JQ, Troncoso JC, Van Deerlin VM, Van Eldik LJ, Vinters HV, Vonsattel JP, Weintraub S, Welsh-Bohmer KA, Wilhelmsen KC, Williamson J, Wingo TS, Woltjer RL, Wright CB, Yu CE, Yu L, Garzia F, Golamaully F, Septier G, Engelborghs S, Vandenberghe R, De Deyn PP, Fernadez CM, Benito YA, Thonberg H, Forsell C, Lilius L, Kinhult-Stählbom A, Kilander L, Brundin R, Concari L, Helisalmi S, Koivisto AM, Haapasalo A, Dermecourt V, Fievet N, Hanon O, Dufouil C, Brice A, Ritchie K, Dubois B, Himali JJ, Keene CD, Tschanz J, Fitzpatrick AL, Kukull WA, Norton M, Aspelund T, Larson EB, Munger R, Rotter JI, Lipton RB, Bullido MJ, Hofman A, Montine TJ, Coto E, Boerwinkle E, Petersen RC, Alvarez V, Rivadeneira F, Reiman EM, Gallo M, O'Donnell CJ, Reisch JS, Bruni AC, Royall DR, Dichgans M, Sano M, Galimberti D, St George-Hyslop P, Scarpini E, Tsuang DW, Mancuso M, Bonuccelli U, Winslow AR, Daniele A, Wu CK; GERAD/PERADES, CHARGE, ADGC, EADI, Peters O, Nacmias B, Riemenschneider M, Heun R, Brayne C, Rubinsztein DC, Bras J, Guerreiro R, Al-Chalabi A, Shaw CE, Collinge J, Mann D, Tsolaki M, Clarimón J, Sussams R, Lovestone S, O'Donovan MC, Owen MJ, Behrens TW, Mead S, Goate AM, Uitterlinden AG, Holmes C, Cruchaga C, Ingelsson M, Bennett DA, Powell J, Golde TE, Graff C, De Jager PL, Morgan K, Ertekin-Taner N, Combarros O, Psaty BM, Passmore P, Younkin SG, Berr C, Gudnason V, Rujescu D, Dickson DW, Dartigues JF, DeStefano AL, Ortega-Cubero S, Hakonarson H, Campion D, Boada M, Kauwe JK, Farrer LA, Van Broeckhoven C, Ikram MA, Jones L, Haines JL, Tzourio C, Launer LJ, Escott-Price V, Mayeux R, Deleuze JF, Amin N, Holmans PA, Pericak-Vance MA, Amouyel P, van Duijn CM, Ramirez A, Wang LS, Lambert JC, Seshadri S, Williams J, Schellenberg GD. Rare coding variants in PLCG2, ABI3, and TREM2 implicate microglial-mediated innate immunity in Alzheimer's disease. Nat Genet. 2017 Sep;49(9):1373-1384. doi: 10.1038/ng.3916. Epub 2017 Jul 17. PubMed PMID: 28714976; PubMed Central PMCID: PMC5669039.
Lee J, Hwang YJ, Kim Y, Lee MY, Hyeon SJ, Lee S, Kim DH, Jang SJ, Im H, Min SJ, Choo H, Pae AN, Kim DJ, Cho KS, Kowall NW, Ryu H. Remodeling of heterochromatin structure slows neuropathological progression and prolongs survival in an animal model of Huntington's disease. Acta Neuropathol. 2017 Nov;134(5):729-748. doi: 10.1007/s00401-017-1732-8. Epub 2017 Jun 7. PubMed PMID: 28593442.
Seo JS, Lee S, Shin JY, Hwang YJ, Cho H, Yoo SK, Kim Y, Lim S, Kim YK, Hwang EM, Kim SH, Kim CH, Hyeon SJ, Yun JY, Kim J, Kim Y, Alvarez VE, Stein TD, Lee J, Kim DJ, Kim JI, Kowall NW, Ryu H, McKee AC. Transcriptome analyses of chronic traumatic encephalopathy show alterations in protein phosphatase expression associated with tauopathy. Exp Mol Med. 2017 May 19;49(5):e333. doi: 10.1038/emm.2017.56. PubMed PMID: 28524178; PubMed Central PMCID: PMC5454448.
Alosco ML, Duskin J, Besser LM, Martin B, Chaisson CE, Gunstad J, Kowall NW, McKee AC, Stern RA, Tripodis Y. Modeling the Relationships Among Late-Life Body Mass Index, Cerebrovascular Disease, and Alzheimer's Disease Neuropathology in an Autopsy Sample of 1,421 Subjects from the National Alzheimer's Coordinating Center Data Set. J Alzheimers Dis. 2017;57(3):953-968. doi: 10.3233/JAD-161205. PubMed PMID: 28304301; PubMed Central PMCID: PMC5526463.
Rauh SP, Heymans MW, Mehr DR, Kruse RL, Lane P, Kowall NW, Volicer L, van der Steen JT. Predicting mortality in patients treated differently: updating and external validation of a prediction model for nursing home residents with dementia and lower respiratory infections. BMJ Open. 2016 Aug 30;6(8):e011380. doi: 10.1136/bmjopen-2016-011380. PubMed PMID: 27577584; PubMed Central PMCID: PMC5013486.
Alosco ML, Mez J, Kowall NW, Stein TD, Goldstein LE, Cantu RC, Katz DI, Solomon TM, Kiernan PT, Murphy L, Abdolmohammadi B, Daneshvar D, Montenigro PH, Nowinski CJ, Stern RA, McKee AC. Cognitive Reserve as a Modifier of Clinical Expression in Chronic Traumatic Encephalopathy: A Preliminary Examination. J Neuropsychiatry Clin Neurosci. 2017 Winter;29(1):6-12. doi: 10.1176/appi.neuropsych.16030043. Epub 2016 Aug 19. PubMed PMID: 27539377; PubMed Central PMCID: PMC5288278.
Galetta KM, Chapman KR, Essis MD, Alosco ML, Gillard D, Steinberg E, Dixon D, Martin B, Chaisson CE, Kowall NW, Tripodis Y, Balcer LJ, Stern RA. Screening Utility of the King-Devick Test in Mild Cognitive Impairment and Alzheimer Disease Dementia. Alzheimer Dis Assoc Disord. 2017 Apr-Jun;31(2):152-158. doi: 10.1097/WAD.0000000000000157. PubMed PMID: 27299935; PubMed Central PMCID: PMC5154783.
Aytan N, Choi JK, Carreras I, Brinkmann V, Kowall NW, Jenkins BG, Dedeoglu A. Fingolimod modulates multiple neuroinflammatory markers in a mouse model of Alzheimer's disease. Sci Rep. 2016 Apr 27;6:24939. doi: 10.1038/srep24939. PubMed PMID: 27117087; PubMed Central PMCID: PMC4847010.
Mez J, Solomon TM, Daneshvar DH, Murphy L, Kiernan PT, Montenigro PH, Kriegel J, Abdolmohammadi B, Fry B, Babcock KJ, Adams JW, Bourlas AP, Papadopoulos Z, McHale L, Ardaugh BM, Martin BR, Dixon D, Nowinski CJ, Chaisson C, Alvarez VE, Tripodis Y, Stein TD, Goldstein LE, Katz DI, Kowall NW, Cantu RC, Stern RA, McKee AC. Assessing clinicopathological correlation in chronic traumatic encephalopathy: rationale and methods for the UNITE study. Alzheimers Res Ther. 2015 Oct 12;7(1):62. doi: 10.1186/s13195-015-0148-8. PubMed PMID: 26455775; PubMed Central PMCID: PMC4601147.