K.H. Vincent Lau, M.D.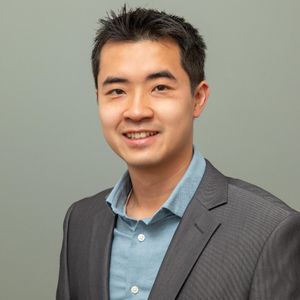 Assistant Director, Residency Program
Assistant Professor of Neurology
Boston University School of Medicine
72 East Concord Street, Neurology C-3
Boston, MA 02118
Phone: 617-638-5350
Fax: 617-638-5354
Medical School: Icahn School of Medicine at Mount Sinai (2013)
Internship: Medicine, Yale-New Haven Hospital (2014)
Residency: Neurology, Yale-New Haven Hospital (2017)
Fellowship: Neuromuscular Medicine, Massachusetts General Hospital and Brigham and Women's Hospital (2018)
Board Certification: Neurology
Special Interests: Peripheral neuropathy, neuromuscular junction disorders, electrodiagnostic medicine, nerve ultrasound, technology in medical education
Recent Publications:
Lau KHV, Farooque P, Leydon G, Schwartz ML, Sadler RM, Moeller JJ. Using Learning Analytics to Evaluate a Video-Based Lecture Series. Med Teach. 2018; 40(1):91-8.
Lau KHV, Kumar A, Yang IH, Nowak RJ. Exacerbation of Myasthenia Gravis in a Patient with Melanoma treated with Pembrolizumab. Muscle and Nerve, 2016; 54(1):157-61.
Yamahiro A, Lau KHV, Peaper DR, Villanueva M. Meningitis caused by Candida Dubliniensis in a patient with cirrhosis: a case report and review of the literature. Mycopathologia, 2016; 181(7-8):589-93.
Lau KHV, Moeller J. Reliable Cognitive Load Measurement Using Psychometrics: Towards a Model of Objective Teaching Programme Optimization. Medical Education, 2016; 50(6):606-9.
Lau KHV, Fallar R, Friedman E. Characterizing the Effective Modern Medical School Lecture. Medical Science Educator, 2015; 25(2):107-12.
Lau KHV. Repositioning. Journal of General Internal Medicine, 2015; 30(4):532-3. 
Lau KHV. Computer-based Teaching Module Design: Principles Derived from Learning Theories. Medical Education, 2014; 48(3):247-54.