Anna M. Cervantes-Arslanian, M.D.
Director, Neurocritical Care
Assistant Professor of Neurology and Neurosurgery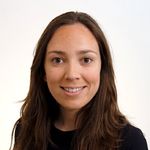 Boston University School of Medicine
72 East Concord Street, Neurology C-3
Boston, MA 02118
Phone: 617-638-8456
Fax: 617-638-5354
Medical School: Tufts University School of Medicine, Boston, MA
Internship: St. Elizabeth's Medical Center, Brighton, MA
Residency: Boston University Medical Center, Boston, MA
Fellowships: Vascular Neurology at Boston University Medical Center, Boston, MA,
Neurocritical Care at Boston University Medical Center, Boston, MA
Board Certifications: Neurology, Vascular Neurology, Neurocritical Care
Special Interests: Critical Care, Stroke, Infections of the Nervous System.
Recent Publications
Mukerji SS, Misra V, Lorenz D, Cervantes-Arslanian AM, Lyons J, Chalkias S, Wurcel A, Burke D, Venna N, Morgello S, Koralnik IJ, Gabuzda D. Temporal Patterns and Drug Resistance in CSF Viral Escape Among ART-Experienced HIV-1 Infected Adults. J Acquir Immune Defic Syndr. 2017 Jun 1;75(2):246-255. doi: 10.1097/QAI.0000000000001362.
Burns JD, Rindler RS, Carr C, Lau H, Cervantes-Arslanian AM, Green-LaRoche DM, Salem R, Kase CS. Delay in Diagnosis of Basilar Artery Stroke. Neurocrit Care. 2016 Apr;24(2):172-9.
Busza A, Cervantes-Arslanian AM, Kase CS. Clinical reasoning: a 32-year-old woman with right-sided numbness and word-finding difficulties. Neurology. 2014 Aug 26;83(9):e98-102.
Sweeney EM, Thakur KT, Lyons JL, Smith BR, Willey JZ, Cervantes-Arslanian AM, Hickey MK, Uchino K, Haussen DC, Koch S, Schwamm LH, Elkind MS, Shinohara RT, Mateen FJ. Outcomes of intravenous tissue plasminogen activator for acute ischaemic stroke in HIV-infected adults. Eur J Neurol. 2014 Jul 10.
Freundlich CL, Cervantes-Arslanian AM, Dorfman DH. Pediatric stroke. Emerg Med Clin North Am. 2012 Aug;30(3):805-28.