Kevin B. Chandler
Kevin B. Chandler recently completed a Ruth L. Kirschstein Postdoctoral Individual National Research Service Award (F32). He studies the impact of N-glycosylation on (1) vascular endothelial growth factor receptor (VEGFR2) mediated angiogenic signaling and (2) epidermal growth factor receptor (EGFR) signaling in oral squamous cell carcinoma (OSCC) using tissue culture, tandem mass spectrometry (MS/MS) and complementary techniques. He has developed MS/MS-based methods to rapidly assess N-glycan microheterogeneity in receptor tyrosine kinases (RTKs) derived from human endothelial and OSCC cell lines, and in immunoglobulins (IgG, IgA, IgM, IgE) from human clinical samples. His long-term research interests include the study of aberrant protein glycosylation in cancer on a mechanistic level with a clinical and translational focus, including hypothesis-driven glycosylation-based biomarker discovery. Excellent communication skills, experience mentoring undergraduate and graduate students, a track record of obtaining funding, and exposure to industry-funded collaboration.
Always interested in collaboration in the fields of proteomics, glycobiology and mass spectrometry, especially related to the study of angiogenesis.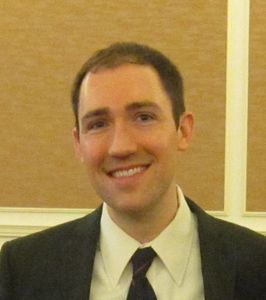 Specialties: Biochemistry, mass spectrometry, oral squamous cell carcinoma (OSCC), VEGFR2, EGFR, glycobiology, angiogenesis, MS/MS of glycopeptides.
Current Projects: The focus of my current research is the role of N-glycosylation in epidermal growth factor receptor (EGFR) signaling in oral squamous cell carcinoma (OSCC). I also study the impact of glycosylation on Vascular Endothelial Growth Factor Receptor-2 (VEGFR-2) mediated angiogenic signaling and immunoglobulin function. My research strategy includes a combination of molecular and cell biology methods and mass spectrometry, with a focus on glycomic and glycoproteomic analyses.
RECENT PUBLICATIONS        
Chandler KB, Leon DR, Kuang J, Meyer RD, Rahimi N, Costello CE. Journal of Biological Chemistry. Accepted (July 2019). N-glycosylation regulates ligand-dependent activation and signaling of vascular endothelial growth factor receptor 2 (VEGFR2).
Chandler KB, Costello CE, Rahimi N. Glycosylation in the Tumor Microenvironment: Implications for Tumor Angiogenesis and Metastasis. Cells. 2019 Jun 5;8(6). doi: 10.3390/cells8060544. Review.
Chandler KB, Mehta N, Leon DR, Suscovich T, Alter G, Costello CE. Multi-Isotype Glycoproteomic Characterization of Serum Antibody Heavy Chains Reveals Isotype- and Subclass-Specific N-Glycosylation Profiles. Molecular & Cellular Proteomics : MCP. 2019.
Ho RX, Meyer RD, Chandler KB, Ersoy E, Park M, Bondzie PA, Rahimi N, Xu H, Costello CE, Rahimi N. MINAR1 is a Notch2-binding protein that inhibits angiogenesis and breast cancer growth. Journal of Molecular Cell Biology. 2018; 10(3):195-204.
Chandler KB, Leon DR, Meyer RD, Rahimi N, Costello CE. Site-Specific N-Glycosylation of Endothelial Cell Receptor Tyrosine Kinase VEGFR-2. Journal of Proteome Research. 2017; 16(2):677-688.
Villar RF, Patel J, Weaver GC, Kanekiyo M, Wheatley AK, Yassine HM, Costello CE, Chandler KB, McTamney PM, Nabel GJ, McDermott AB, Mascola JR, Carr SA, Lingwood D. Reconstituted B cell receptor signaling reveals carbohydrate-dependent mode of activation. Scientific Reports. 2016; 6:36298.
Chandler KB, Costello CE. Glycomics and Glycoproteomics of Membrane Proteins and Cell Surface Receptors: Present Trends and Future Opportunities. Electrophoresis. 2016; 37(100):1407-19.
Chandler KB, Brnakova Z, Sanda M, Wang S, Bridger R, Stalnaker SH, Wells R, Edwards N, Goldman R. Characterization of Glycan Microheterogeneity in Serum Glycoprotein Inter-alpha-Trypsin Inhibitor Heavy Chain H4. J Proteome Res. 2014 Jul 3;13(7):3314-29.
Chandler KB, Pompach P, Goldman R., Edwards N. Exploring Site-Specific N-Glycosylation Microheterogeneity of Haptoglobin using Glycopeptide CID Tandem Mass-Spectra and Glycan Database Search. J Proteome Res. 2013 Aug 2; 12(8):3652-66.
Chandler KB, Goldman R. Glycoprotein disease markers and single protein-omics. Mol Cell Proteomics. 2013 Apr; 12(4):836-45.
Pompach P, Chandler KB, Lan R, Edwards N, Goldman R. Semi-automated identification of N-Glycopeptides by hydrophilic interaction chromatography, nano-reverse-phase LC-MS/MS, and glycan database search. J Proteome Res. 2012 Mar 2; 11(3):1728-40.
Bekesova S, Kosti O, Chandler KB, Wu J, Madej HL, Brown KC, Simonyan V, Goldman R. N-glycans in liver-secreted and immunoglogulin-derived protein fractions. J Proteomics. 2012 Apr 3; 75(7):2216-24.
Neilson JW, Zhang L, Veres-Schalnat TA, Chandler KB, Neilson CH, Crispin JD, Pemberton JE, Maier RM. "Cadmium effects on transcriptional expression of rhlB/rhlC genes and congener distribution of monorhamnolipid and dirhamnolipid in Pseudomonas aeruginosa IGB83." Appl Microbiol Biotechnol. 2010 Oct; 88(4):953-63.
Grieco P, Cai M, Liu L, Mayorov A, Chandler KB, Trivedi D, Lin G, Campiglia P, Novellino E, Hruby VJ., "Design and microwave-assisted synthesis of novel macrocyclic peptides active at melanocortin receptors: discovery of potent and selective hMC5R receptor antagonists." J Med Chem. 2008; 51(9):2701-7.
Ballet S, Mayorov AV, Cai M, Tymecka D, Chandler KB, Palmer ES, Van Rompaey K, Misicka A, Tourwé D, Hruby VJ. "Novel selective human melanocortin-3 receptor ligands: Use of the 4-amino-1,2,4,5-tetrahydro-2-benzazepin-3-one (Aba) scaffold," Bioorganic and Medicinal Chemistry Letters, May 2007; 17(9).
Cain JP, Mayorav AV, Cai M, Wang H, Tan B, Chandler KB, Lee Y, Petrov RR, Trivedi D, Hruby VJ. "Design, synthesis, and biological evaluation of a new class of small molecule peptide mimetics targeting melanocortin receptors," Bioorganic and Medicinal Chemistry Letters, 2006; 49.

Mayorov AV, Cai M, 

Chandler KB

, Petrov RR, Van Scoy AR, Yu Z, Tanaka DK, Trivedi D, Hruby VJ, "Development of Cyclic g-MSH Analogues with Selective hMC3R Agonist and hMC3R/hMC5R Antagonist Activities," Journal of Medicinal Chemistry, March 2006; 49.
Center for Biomedical Mass Spectrometry
Mass Spectrometry Resource
Boston University School of Medicine
670 Albany Street, Suite 504
Boston, MA 02118-2526 USA
(617) 358-1330
(617) 358-2416 (FAX)
Email: kbc36@bu.edu