Recognition
Newsmakers
Causes of Gout
The New York Times quoted two DOM faculty members in separate articles. Tuhina Neogi, MD, PhD (Clinical Epidemiology and Rheumatology) told the newspaper on May 9 that a high level of uric acid is not sufficient to cause gout. She published her research on gout in the February 3, 2011 issue of the New England Journal of Medicine.
Suboxone Addiction
On May 27, 2011, the New York Times reported on the rise of Suboxone consumption in prisons. The story quotes Dan Alford, MD (General Internal Medicine), who runs a Suboxone clinic at Boston Medical Center.
Longevity Tests
In an article about the rise of tests to measure longevity through telomeres, Thomas Perls, MD, MPH (Geriatrics) told Wired Magazine that aging involves many behavioral and genetic factors. He was also interviewed by CBS Sunday Morning for a piece on "The Myth of the Male Mid-Life Crisis."
Alzheimer's Tests
The Boston Globe published a letter to the editor from Adam Burrows, MD (Upham's Corner Health Center) arguing that new tests for Alzheimer's disease are not yet useful for patient care.
Dieting Advice
Caroline Apovian, MD (Endocrinology, Diabetes, and Nutrition) appeared on the Dr. Oz show discussing fad diets.
Awards
Invited Lecturer
Barbara Corkey delivered the Banting Lecture to the American Diabetes Association. Hear her remarks via webcast.
Recognition at Commencement
The BUSM Committee on Faculty Affairs recognized Melissa DiPetrillo, MD (General Internal Medicine) with its Educator of the Year award. She received her award at the medical school commencement ceremony on May 21. Steven Borkan, MD (Nephrology) delivered the keynote speech at the 164th commencement.
American Heart Association
The American Heart Association has named Kenneth Walsh, PhD, Aram V. Chobanian Distinguished Professor of Cardiovascular Medicine and Director of the Whitaker Cardiovascular Institute, a 2011 Distinguished Scientist. The award recognizes scientists who have made major contributions that have importantly advanced our understanding and treatment of cardiovascular and stroke research and is the highest scientific honor the association bestows.
New Members of ASCI
Three DOM faculty members have been elected to the American Society for Clinical Investigation in recognition of their achievements in biomedical research. Because ASCI members must be no older than 45 at the time of their election, this honor reflects outstanding scholarship at an early career stage.
Darrell Kotton, MD (Pulmonary)
Flora Sam, MD (Cardiovascular Medicine)
Avrum Spira, MD (Computational Biomedicine)
Lewis E. Braverman, MD, FACE, was presented the H. Jack Baskin, MD, Endocrine Teaching Award from the American Association of Clinical Endocrinologists (AACE) at its 20th Annual Meeting in San Diego, on Thursday, April 14, 2011.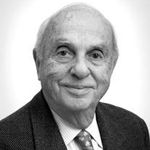 The H. Jack Baskin, MD, Endocrine Teaching Award is given annually to an AACE member in good standing who has made a profound impact in teaching fellows-in-training and who is actively involved in teaching either in a university setting or through AACE.
"I am truly honored to receive the H. Jack Baskin, MD Endocrine Teaching Award from the American Association of Clinical Endocrinologists," Dr. Braverman said. "It is especially meaningful to me since Dr. Baskin has been such an outstanding teacher for many years.  I am most indebted to the large number of superb fellows whom I have worked with over the past 50 years for teaching me so much and trying their best to keep me up to date."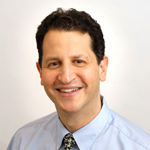 Boston University Medical Center is one of the nation's first 10 addiction medicine residency programs to be accredited by the American Board of Addiction Medicine (ABAM) foundation, under the direction of Daniel Alford, MD, MPH as program director and Alex Walley, MD, MSc, as the co-director.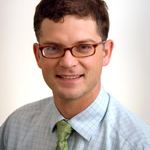 The two-year Addiction Medicine Residency Program will combine the resources of the BU School of Medicine and Public Health as well as local training institutions to offer a comprehensive training program that includes both clinical and research experience.  Residents, all of whom have completed another clinical residency, can complete a single clinical training year or the two years of combined longitudinal research and clinical training. The program faculty members draw from multiple relevant disciplines (Internal Medicine, Psychiatry, Emergency Medicine, Preventive Medicine, Obstetrical Medicine, Pediatrics) and have established relationships with relevant teaching sites. These include Boston Medical Center (BMC); Boston Public Health Commission; Boston Children's Hospital Adolescent Addiction Program and Faulkner Hospital Addiction Service.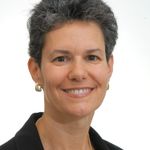 The American Geriatrics Society (AGS) has awarded Sharon A. Levine, MD, AGSF, Professor of Medicine and Associate Dean for Academic Affairs, with the 2011 Dennis W. Jahnigen Memorial Award, given annually to an AGS member who has provided outstanding leadership in advancing geriatrics education in health professions schools. Dr. Levine will be presented with the award on May 13, 2011, at the AGS Annual Scientific Meeting in Washington, D.C.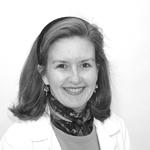 Secretary of the U.S. Department of Health and Human Services Kathleen Sebelius has appointed Angela Jackson, MD, General Internal Medicine,  to the Advisory Committee on Training in Primary Care Medicine and Dentistry. The committee advises and makes recommendations to the Secretary concerning policy, program development and other matters of significance concerning the HRSA Bureau of Health Professions family medicine, general internal medicine, general pediatrics, general dentistry, pediatric dentistry and physician assistant programs. Jackson, who also is Vice Chair for Education, Department of Medicine and Director of the Primary Care Training Program at BUSM, is the only internist appointed to the committee.
Grants
Joseph P. Mizgerd, ScD, a Professor of Medicine, Microbiology, and Biochemistry and Director, Pulmonary Center at BUSM, was recently awarded a five-year grant valued at $410,194 per year from the National Institutes of Health for his project titled Cytokine-stimulated systemic defenses during pneumococcal pneumonia. Dr. Mizgerd and colleagues will be testing the hypotheses that macrophages recognizing pneumococcus in the lungs send signals to the liver to activate blood-borne innate immune responses that fight off the bacteria, and that pneumococci which subvert these signaling pathways are especially virulent and capable of causing bacteremic pneumonia.
National Institute on Drug Abuse
The National Institute of Drug Abuse International Program has awarded Jeffrey H. Samet, MD, MPH, chief of the Section of General Internal Medicine, an Award of Excellence for mentoring scientists in patient-focused drug abuse research and treatment.
Fellowship Winner
Monica Bharel, MD (Boston Healthcare for the Homeless) has received a Commonwealth Fund Fellowship in Minority Health Policy at the Harvard School of Public Health. She will be one of five fellows to participate in a one-year training to develop a cadre of clinical leaders committed to public service.
Four faculty members received faculty development grants in April 2011 to attend trainings related to their professional growth. Their sections also agreed to support their participation.
Dan Oates (Geriatrics)-Quality Colloquium
Felicia Patch (GIM)-Academic Hospitalist Academy