Alexander Y. Walley, MD, MSc
Assistant Professor of Medicine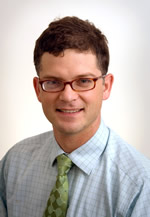 Education:
MD, Johns Hopkins School of Medicine
MSc in Epidemiology, Boston Univeristy School of Public Health

General field of research:
Addiction and medical complications, including HIV and overdose.
Affiliations other than medicine:
Evans Center for Interdisciplinary Biomedical Research

Clinical Addictions Research and Education Unit
Section of General Internal Medicine
Contact information:
Office and Lab:
Crosstown, 801 Massachusetts Ave, 2nd Floor, Boston MA 02118
Phone: (617)-414 6875
Fax: (617)-414 4676
Other research websites:
Keywords:
HIV; Addiction; Overdose; Buprenorphine; Methadone; Integrated care
Summary of research interest:
Dr. Walley is an Assistant Professor of Medicine at Boston University School of Medicine (BUSM) and a general internist who provides primary care for HIV-infected patients at BMC. His research interests include the medical complications of drug use, specifically HIV and overdose, the treatment of addictions with behavioral and pharmacologic interventions, and risk behaviors among HIV-infected people and people with HIV risk behaviors. He is an investigator on studies of the integration of addiction treatment into primary medical care for people with HIV infection or high risk for HIV, a behavioral intervention to reduce alcohol use and risky sexual behavior among HIV-infected alcohol-using Russians, the implementation of an opioid overdose prevention program, and a study of health service utilization among methadone maintenance patients.
He is the project director for a SAMHSA-funded program that integrates addiction treatment, into the medical care of patients who are HIV-infected or high-risk for HIV infection at Boston Medical Center. He founded the buprenorphine treatment program at Dimock Community Health Center in 2005. He is the medical director of the Boston Public Health Commission methadone maintenance program. He is the medical director for the Massachusetts Department of Public Health's Opioid Overdose Prevention Pilot Program. He completed a two year fellowship in general internal medicine in June 2007 and during that time he earned a Masters of Science degree in Epidemiology from BUSPH.
He routinely mentors summer research students and leads the Boston Medical Center Internal Medicine Primary Care Resident Addiction Medicine Block Rotation.
Recent publications:
Walley AY, Farrar D, Cheng DM, Alford DP, Samet JH. 2009. Is methadone maintenance treatment and indication missing from the medical record? A patient safety issue. Journal of General Internal Medicine; Accepted for publication.
Doe-Simkins M,* Walley AY,* Epstein A, Moyer P. 2009. Saved by the nose: Bystander-administered intranasal naloxone for opioid overdose. American Journal of Public Health; (99): 788-91. *Co-first authors
Walley AY, Phillips KA, Gordon AJ. 2008. The PIR Perspective: Patients in Recovery teaching physicians about methamphetamine. Substance Abuse; (29): 61-4.
Walley AY, Alperen JK, Cheng, DM, Botticelli M, Castro-Donlan C, Samet JH, Alford, DP. 2008. Office-based management of opioid dependence with buprenorphine: Clinical practices and barriers. Journal of General Internal Medicine; (23): 1393-8.
Walley AY, Krupitsky EM, Cheng DM, Raj A, Levenson S, Bridden C, Egorova VY, Zvartau EE, Samet JH. 2008. Implications of cannabis use and heavy alcohol use on HIV drug risk behaviors in Russian heroin users. AIDS and Behavior; (12): 662-9.
Walley AY, Cheng DM, Libman H, Nunes DP, Saitz R, Samet JH. 2008. Recent drug use, homelessness and increased short-term mortality in HIV-infected persons with alcohol problems. AIDS; (22): 415-20.
Samet JH, Walley AY, Bridden C. 2007. Illicit drugs, alcohol, and addiction in human immunodeficiency virus. Pamniverva Medica; (49):67-77.
Walley AY, White MC, Kushel M, Song Y, Tulsky JP. 2005. Knowledge of and interest in hepatitis C treatment at a methadone clinic. Journal of Substance Abuse Treatment; (28): 181-187.