Christopher W. Shanahan, MD, MPH, FACP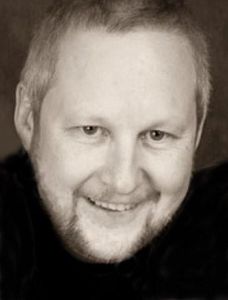 Assistant Professor of Medicine
Education:
MD, The University of Medicine and Dentistry of New Jersey at Newark
Residency: Montefiore Medical Center
Fellowship Training: General Internal Medicine, Harvard Medical School, Beth Israel Hospital
MPH, Harvard School of Public Health
General field of research:
Informatics, Substance Abuse, Community Medicine
Contact information:
Office
801 Massachusetts Avenue
Phone: (617)-414-4562
Lab
801 Massachusetts Avenue
Phone: (617)-414-4562
Fax: (617)-414-4676
Affiliations other than medicine:
Clinical Addiction Research and Education (CARE) Program
Keywords:
Substance Abuse, Community Medicine, Health informatics, knowledge, management
Summary of research interest:
Research focus is on: substance abuse, community-based research networks, and data warehousing for improving quality of medical care, health disparities.
Areas of particular concentration are: development of systems to increase treatment access to Out-of-Treatment Opioid Dependent Individuals, Use of family hispory to inform Genetics Counseling by Primary Care Physicians, and the development of data warehousing methods to support community-based quality and disparities research.
Recent publications:
Shanahan CW, Beers D, Alford DP, Brigandi E, Samet JH. A Transitional Opioid Program to Engage Hospitalized Drug Users. J Gen Intern Med. 2010 Mar;25(8):803-8. doi: 10.1007/s11606-010-1311-3.
Lincoln A, Johnson P, Espejo D, Plachta-Elliott S, Lester P, Shanahan C, Abbott S, Cabral H, Jamanka A, Delman J, Kenny P. The BMC ACCESS Project: The Development of a Medically Enhanced Safe Haven Shelter J Behav Health Serv Res, 2008 Oct 1.
Shanahan CW, Lincoln A, Horton NJ, Saitz R, Winter M, Samet JH. Relationship of Depressive Symptoms and Mental Health to Repeat Detoxification. J. Substance Abuse Treatment, 29(2) 117-123, Sept 2005.
Stephanie Shimada, Ph.D., Peter Rivard, Ph.D., Jonathan Nebeker, M.D. M.S., Lucy Savitz, Ph.D., Christopher Shanahan, M.D., Stephan Gaehde, M.D., Amy Rosen, Ph.D. Priorities and Preferences of Potential Ambulatory Trigger Tool Users (Paper accepted for oral presentation at Academy Health Annual Research Meeting Chicago 6/28-30/2009)
DP.Alford, AB.Almeida, R.Saitz; M.Brolin, TW.Kim, CW.Shanahan, M.Botticelli, JH.Samet, Should adults who screen negative for unhealthy substance use be rescreened annually? (Oral presentation at SGIM 2009, Miami 5/13-16/2009)
T.Kim, N.Kretsch, R.Saitz, M.Winter, JH.Samet, CW.Shanahan, A.Almeida, M.Botticelli, DP Alford, How Does Non-physician Screening for Unhealthy Alcohol and Drug Use Affect Primary Care Clinician Practice? (Paper submitted for SGIM 2009)
Amy Rubin, PhD, Erin Cunniff, M.A., Mary Brolin, PhD, Christopher W. Shanahan, MD, Indira Persand, Alissa Almeida, MPH, Karen Pressman, MS, LCSW, CADAC, Carol Girard, Robert Friedman, MD, Daniel Alford, MD. Computer Telephony Screening of Medical Patients for Unhealthy Substance Use. (Paper accepted for APHA 2009)
Mary Brolin, PhD, Amy Rubin, PhD, Daniel Alford, MD, Christopher W. Shanahan, MD, Theresa Kim, MD, Lee Ellenberg, LICSW, Indira Persand, Alissa Almeida, MPH, Jennifer Perloff, PhD, Karen Pressman, MS, LCSW, CADAC, Carol Girard. Evaluation of telephone-based screenings for alcohol and other drug problems (Accepted Poster Presentation AHSR 2008, October 22, 2008)