Richard Saitz, MD, MPH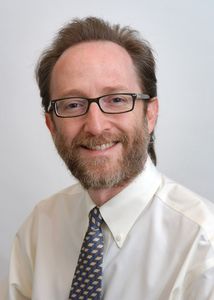 Professor of Medicine and Epidemiology

Education:
MD, Boston University
MPH, Harvard University
General field of research:
Alcohol and other drugs; Clinical, health services.
Affiliations other than medicine:
Evans Center for Interdisciplinary Biomedical Research

Department of Epidemiology
Youth Alcohol Prevention Center
Section of General Internal Medicine
Clinical Addiction Research and Education Unit
Contact information:
Office and Lab:
Crosstown, 801 Massachusetts Ave., 2nd Floor, Boston, MA 02118
Phone: (617)-414 6687
Fax: (617)-414 4676
Other research websites:
Keywords:
Alcohol; Drug; Intervention; Screening; Addiction.
Summary of research interest:
Dr. Saitz is a Professor of Medicine and Epidemiology, Associate Director of the Office of Clinical Research, Director of the Clinical Addiction, Research and Education (CARE) Unit, Scientific Director of the NIAAA Youth Alcohol Prevention Center, and a primary care internist and health services researcher at Boston University Medical Center (BUMC). He is Chairman of the Clinical Research Resources Advisory Committee and directs the Division of Clinical Research Resources for the BUMC Clinical Translational Sciences Institute.
His primary areas of expertise and research are screening and brief intervention for unhealthy alcohol and drug use, integrating substance-related and general health care (e.g., chronic disease/care management), and improving the quality of care for people with addictions across the spectrum of use particularly in general medical care settings.
He is the author of over 100 peer-reviewed publications, immediate past President of the Association for Medical Education and Research in Substance Abuse, former Chairman of the BUMC Institutional Review Board, one of Ten Outstanding Young Leaders (Boston Jaycees, 2003), and a "best doctor". He is a current member of the international Motivational Interviewing Network of Trainers. His research has been supported by NIH, the Robert Wood Johnson Foundation and the SAMHSA CSAP and CSAT.
Recent publications:
Cheng DM, Libman H, Bridden C, Saitz R, Samet JH. 2009. Alcohol consumption and lipodystrophy in HIV-infected adults with alcohol problems. Alcohol; 43:65-71.
Alford DP, Bridden C, Jackson AH, Saitz R, Amodeo M, Barnes HN, Samet JH. 2008. Promoting substance use education among generalist physicians: An evaluation of the chief resident immersion training (CRIT) program. J Gen Intern Med; 24(1): 40-47.
Gordon AJ, Fiellin DA, Friedmann PD, Gourevitch MN, Kraemer KL, Arnsten JH, Saitz R. 2008. Society of General Internal Medicine's Substance Abuse Interest Group: Update in addiction medicine for the primary care clinician. J Gen Intern Med 2008; 23:2112-2116.
Merrick EL, Hodgkin D, Garnick DW, Horgan CM, Panas L, Ryan M, Saitz R, Blow FC. 2008. Unhealthy drinking patterns and receipt of preventive medical services by older adults. J Gen Intern Med; 23(11):1741-1748.
Saitz R, Larson MJ, Labelle C, Richardson J, Samet JH. 2008. The case for chronic disease management for addiction. J Addict Med; 2:55-65.
Saitz R, Horton NJ, Cheng DM, Samet JH. 2008. Alcohol counseling reflects higher quality of primary care. J Gen Intern Med; 23: 1482-1486.
Sullivan LE, Saitz R, Cheng DM, Libman H, Nunes D, Samet JH. 2008. The impact of alcohol use on depressive symptoms in human immunodeficiency virus-infected patients. Addiction; 103:1461-1467.
Zhang Y, Guo X, Saitz R, Levy D, Sartini E, Niu J, Ellison RC. 2008. Secular trends in alcohol consumption over 50 years. The Framingham Study. Am J Med; 121:695-701.