Tuhina Neogi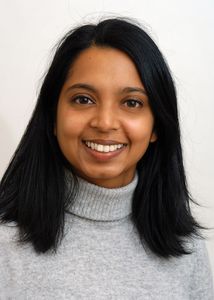 Associate Professor of Medicine
Education:
MD, PhD, FRCPC
General field of research:
Epidemiology of Musculoskeletal/Rheumatic Diseases
Affiliations other than medicine:
Department of Medicine, Sections of Clinical Epidemiology Research and Training Unit, and Rheumatology
BUSPH Department of Epidemiology
Contact information:
Office
650 Albany Street, Clin Epi Unit, Suite X-200
Phone: 617-638-5180
tneogi@bu.edu
Keywords:
Rheumatology, Epidemiology, Osteoarthritis, Gout, Vasculitis, Methodology
Summary of research interests:
Epidemiology and management of osteoarthritis, mechanisms of osteoarthritis-related pain, risk factors and management of gout, and outcome measures and management of vasculitis. Clinical practice is primarily in vasculitis and gout. Dr. Neogi is also involved in teaching, particularly of evidence-based medicine through the understanding of epidemiologic principles.
Other research websites:
http://www.bumc.bu.edu/clinepi
http://www.bumc.bu.edu/rheumatology
Publications: