Amresh D Hanchate, PhD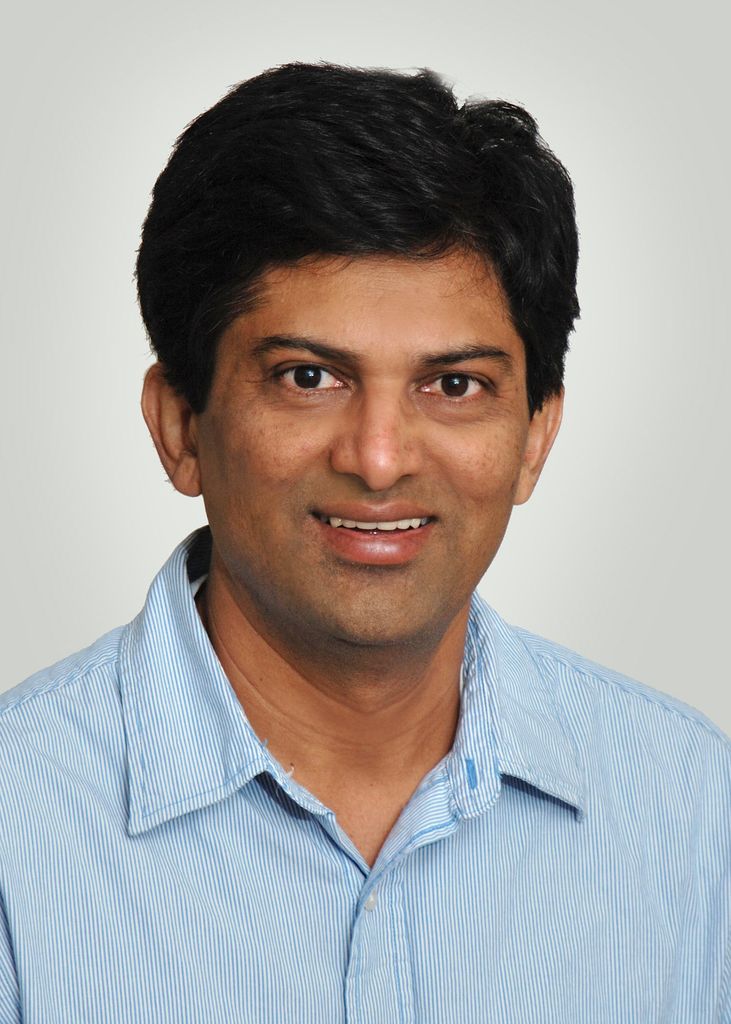 Assistant Professor
Education:
PhD – University of Wisconsin, Madison
General field of research:
Health Services Research / Health Economics
Affiliations other than medicine:
Evans Center for Interdisciplinary Biomedical Research
Section of General Internal Medicine VA Boston Health Care System (Jamaica Plain)
Contact information:
Office
Crosstown Building, #2092 BUSM
Phone: (617) 638-8889
Research group information:
Health/care Disparities Research Program
Keywords:
Disparities & SES Risk Adjustment; Economic Cost; Cost Effectiveness; Health Literacy
Summary of research interest:
Amresh Hanchate, PhD, is an Assistant Professor in the Health/Care Disparities Research Program of the Section of General Internal Medicine at Boston University School of Medicine. He is also a Health Economist at VA Jamaica Plain. He earned a PhD in economics from the University of Wisconsin, Madison.
His research has spanned the fields of health economics and health services research with specific interest in health disparities, healthcare reform, outcomes modeling and cost evaluation. He has considerable experience in the use of large clinical, administrative and survey data.
His recent research work covers:
1) Impact of Massachusetts health reform on access to care and disparities
2) Racial and ethnic disparities in acute ischemic stroke incidence and outcomes
3) Modeling risk of inpatient outcomes for hospital profiling
4) Economic evaluation of health care interventions
5) Limited health literacy and health disparities
Recent publications:
Cook NL, Bonds DE, Kiefe CI, Curtis JP, Krumholz HM, Kressin NR, Peterson ED; on behalf of the National Heat, Lung, and Blood Institute Centers for Cardiovascular Research (CCOR) Writing Group. (Hanchate AD, Writing Group Member). Centers for Cardiovascular Outcomes Research: Defining a Collaborative Vision. Circulation: Cardiovascular Quality and Outcomes. 2013;6(2): 223-228.
Hanchate AD, Schwamm LH, Huang W, Hylek EM.  Comparison of ischemic stroke outcomes and patient and hospital characters by race/ethnicity and socioeconomic status.  Stroke 2013; 44 (2):  469-76.  NIHMSID:  435292.
Rosen AK, Loveland S, Shin M, Shwartz M, Hanchate A, Chen Q, Kaafarani HM, Borzecki, A.  Examining the impact of the AHRQ Patient Safety Indicators (PSIs) on the Veterans Health Administration:  the case of readmissions. Medical Care 2013; 51 (1):  37-44.
Hanchate AD, Lasser KE, Kapoor A, Rosen J, McCormick, D, D'Amore MM and Kressin NR. Did Utilization of Inpatient Procedures Increase among Lower Income and Minority Populations in Post-Reform Massachusetts?  Medical Care 2012; 50 (7):  569-77. PMCID:  PMC3374150.
Ash AS, Shwartz M, Hanchate AD, and Pekoz EA (in press). Comparing Outcomes Across Providers. Risk Adjustment for Measuring Health Outcomes, Fourth Edition. L. Iezzoni; Health Administration Press.
Rosen AK, Itani KMF, Cevasco M, Kaafarani HMA, Hanchate AD, Marlena Shin JD, et al. Validating the Patient Safety Indicators in the Veterans Health Administration: Do They Accurately Identify True Safety Events? Medical Care 2012; 50(1):74-85.
Brooks DR, Avetisyan R, Jarrett KM, Hanchate AD, Shapiro GD, Pugh MJ, et al. Validation of self-reported epilepsy for purposes of community surveillance. Epilepsy & Behavior : 2012; 23(1):57-63.
Pugh M, Berlowitz D, Rao J, Shapiro G, Avetisyan R, Hanchate A, Jarrett K, Tabares, J and Kazis, L. The quality of care for adults with epilepsy: an initial glimpse using the QUIET measure. BMC Health Serv Res 2011;11(1):1.
Hanchate A.D., Clough-Gorr K., Ash A.S., Thwin S.S. and Silliman B. Longitudinal patterns in survival, comorbidity, healthcare utilization and quality of care among older women following breast cancer diagnosis. Journal of General Internal Medicine 2010;25(10):1045-50
Hanchate A.D., Stukel T., Birkmeyer J. and Ash A.S. Surgery volume, quality of care and operative mortality in coronary artery bypass graft surgery: A re-examination using fixed-effects regression. Health Services and Outcomes Research Methodology 2010; 10(1-2): 16-32
Kronman AC, Freund KM, Hanchate AD, Emanuel EJ, Ash AS. Nursing Home Residence Confounds Gender Differences in Medicare Utilization: an Example of Simpson's Paradox. Women's Health Issues. 2010;105-113.
Hanchate AD, Kronman AC, Young-Xu Y, Ash AS and Emanuel E. Racial and Ethnic Differences in End of Life Costs: Why Do Minorities Cost More than Whites? Archives of Internal Medicine. 2009; 169(5): 493-501.
Hanchate AD, Ash AS, Gazmararian JA, Wolf MS and Paasche-Orlow, M. The Demographic Assessment for Health Literacy (DAHL): A New Tool for Estimating Associations between Health Literacy and Outcomes in National Surveys. Journal of General Internal Medicine. 2008; 23(10); 1561-6.
Kronman A, Freund KM, Ash A, Hanchate AD and Emanuel EJ. Primary care visits reduce hospital utilization of Medicare beneficiaries at the end of life. Journal of General Internal Medicine. 2008; 23(9): 1330-5.
Hanchate AD, Zhang Y, Felson DT and Ash A. 2008. Exploring the determinants of racial and ethnic disparities in total knee arthroplasty: Health insurance, income and assets, Medical Care 2008; 46(4): 481-488.
PubMed link to Dr. Hanchate's publications
Technologies available for sharing upon request:
Stata Statistical Software; SAS Statistical Software