Ramesh Farzanfar, PhD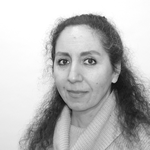 Research Assistant Professor
Education:
PhD – Massachusetts Institute of Technology (MIT)
General field of research:
Human-Computer Interaction (HCI) in health and use of technology in mental health
Contact information:
Office
801 Massachusetts Avenue, Crosstown 2, Boston, MA 02118
Phone: (617) 638-7519
Research group information:
Medical Information Systems Unit (MISU)
Summary of research interest:
In keeping with her interests, Dr. Farzanfar has evaluated several programs to explore users' understanding of automated health care systems. She has also collaborated with mental health clinicians and other experts to develop two mental health systems which use computer telephony to interact with patients/consumers. One is a system for patients with depression in which the objective is to improve outcomes by promoting full adherence with the patients' prescribed antidepressants and their attendance to scheduled mental health visits. The other is a new system they have developed for her CDC funded project. She is currently the Principal Investigator of this project which evaluates an automated telephony system for assessment of mental health disorders in the workplace. She has also been the PI of a methodology development grant from the Robert Wood Johnson Foundation for which she developed a qualitative research methods Manual [Download Manual PDF] and a first generation quantitative instrument, the Health Technology Questionnaire (HTQ) [Download HTQ PDF].