New England Centenarian and Supercentenarian Studies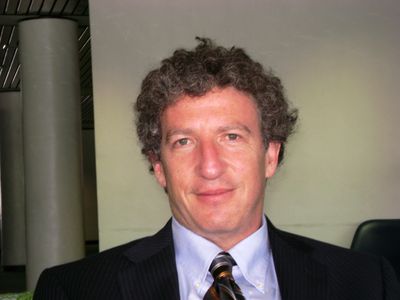 Thomas T. Perls, MD
Associate Professor
Education:
MD, University of Rochester School of Medicine
General field of research:
Aging
Affiliations other than medicine:
Evans Center for Interdisciplinary Biomedical Research
Geriatrics
Contact information:
Office
Robinson 2400
Phone: (617)-638-6688
Lab
Fax: (617)-638-6671
Research group information
Stacy Andersen, PhD candidate and Research Project Manager
Other research websites
Keywords:
centenarian, longevity, genetics, aging, personality
Summary of research interest:
The New England Centenarian Study is the largest study of centenarians and their families in the world. We have accumulated over 2000 subjects into the study since 1995. We aim to decipher the genetic and environmental factors that contribute to exceptional longevity.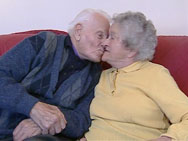 Recent publications:
Givens JL, Frederick M, Silverman L, Anderson S, Senville J, Silver M, Sebastiani P, Terry DF, Costa PT, Perls TT. Personality traits of centenarians' offspring. J Am Geriatr Soc. 2009 Apr;57(4):683-5. PMID: 19392961
Zhao Z, Timofeev N, Hartley SW, Chui DH, Fucharoen S, Perls TT, Steinberg MH, Baldwin CT, Sebastiani P.
Imputation of missing genotypes: an empirical evaluation of IMPUTE. BMC Genet. 2008 Dec 12;9:85. PMID: 19077279
Adams ER, Nolan VG, Andersen SL, Perls TT, Terry DF. Centenarian offspring: start healthier and stay healthier. J Am Geriatr Soc. 2008 Nov;56(11):2089-92. Epub 2008 Sep 22. PMID: 18811609
Terry DF, Nolan VG, Andersen SL, Perls TT, Cawthon R. Association of longer telomeres with better health in centenarians. J Gerontol A Biol Sci Med Sci. 2008 Aug;63(8):809-12. PMID: 18772468
Olshansky SJ, Perls TT. New developments in the illegal provision of growth hormone for "anti-aging" and bodybuilding. JAMA. 2008 Jun 18;299(23):2792-4. No abstract available.  PMID: 18560007
Terry DF, Sebastiani P, Andersen SL, Perls TT. Disentangling the roles of disability and morbidity in survival to exceptional old age. Arch Intern Med. 2008 Feb 11;168(3):277-83. PMID: 18268168
Sebastiani P, Zhao Z, Abad-Grau MM, Riva A, Hartley SW, Sedgewick AE, Doria A, Montano M, Melista E, Terry D, Perls TT, Steinberg MH, Baldwin CT. A hierarchical and modular approach to the discovery of robust associations in genome-wide association studies from pooled DNA samples. BMC Genet. 2008 Jan 14;9:6. PMID: 18194558
Perls T, Kohler IV, Andersen S, Schoenhofen E, Pennington J, Young R, Terry D, Elo IT. Survival of parents and siblings of supercentenarians. J Gerontol A Biol Sci Med Sci. 2007 Sep;62(9):1028-34. PMID: 17895443 [PubMed – indexed for MEDLINE]
Technologies available for sharing upon request:
DNA samples and genotype data from centenarians