Jonathan Berz, MD, MSc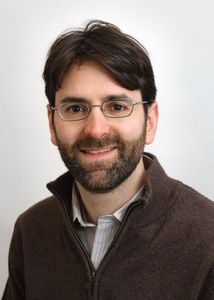 Assistant Professor of Medicine
Education:
MD-Tufts University School of Medicine (2003)
MSc, Epidemiology – Boston University School of Public Health (2009)
General field of interest:
Primary care, preventive medicine
Affiliations other than medicine:
Section of General Internal Medicine
Contact information:
Office
801 Mass. Ave, Crosstown 2
Phone: (617)414-5951
Lab
Fax: (617)414-7955
Keywords:
Preventive medicine, Diet, lifestyle and prevention of disease, Medical education.
Recent publications:
Berz JP, Singer MR, Guo X, Daniels SR, Moore LL. Use of a DASH food group score to predict excess weight gain in adolescent girls in the National Growth and Health Study. Arch Pediatr Adolesc Med. 2011 Jun;165(6):540-6.
Berz JP,et al. The influence of black race on treatment and mortality for early-stage breast cancer.Med Care. 2009 Sep;47(9):986-92. http://journals.lww.com/lww-medicalcare/pages/articleviewer.aspx?year=2009&issue=09000&article=00008&type=abstract
Berz JP, Orlander JD. Prolonged cerebellar ataxia: an unusual complication of hypoglycemia.J Gen Intern Med. 2008 Jan;23(1):103-5. Epub 2007 Nov 14. http://www.springerlink.com/content/a5713287h8772220/
PubMed link to Dr. Berz's publications