Administration Grand Round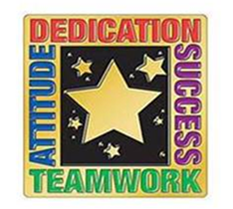 September 18, 2018
Laura Cocca
BMC Wellbeing
May 8, 2018
Justin Anderson
BU MET College Health Informatics and BMC
April 12, 2018
Adam Barak Kleinberger
Managing Conflict and Difficult Situations
http://www.bu.edu/ombuds/resources/conflict-management-difficult-conversations/
March 20, 2018
Tracey Burg
BMC Test Kitchen
February 27, 2018
Heather Quinlan-Baron
Professional Development Activity- SOCRA Conference
Britte Beaudette Zlatanova, PhD
Professionalism and Clinical Trial Management
Rachelle Joseph
Clinical Trials Professional Development Opportunities
November 21, 2017
Varda Halidy
Leading in a Diverse World
October 17, 2017
Colleen Grenier
Linda Neville
Professional Development Experiences
BU Lunch and Learn Pilot Program
Mark Jankowski
Transformational Leadership
If you were unable to view or attend the session live, please go to the following webpage to view the recording of the session: www.bu.edu/hr/lunchlearnlive.
September 19, 2017
Mick Verran
Leading Change
July 18, 2017
Stacey Kinnier, Ceantel Brathwaite
BU Hiring Process, BMC Hiring Process
May 16, 2017
Stacey Kinnier
Hiring with Confidence
April 18, 2017
Kara Sechrist
Best Practices: Concur Expense Report Submission and Proper Corporate Card Use
March 21, 2017
Craig Gerome
Effort Reporting
February 21, 2017
Charoma Blyden
BU Sourcing and Procurement
Available Training Resources
Shopping Cart Training section of the Shopper's Guide.  On this page you can find help guides with to completed a variety of different processes within BUworks Procurement.   If you scroll down on the page you will see a few video demonstrations of the most common processes.
For those new to ordering, follow this link to access the Shopping Cart Creation Tutorial: http://www.bu.edu/buworks/help/guides/video/procurement/Shopping-Cart-Creation/  This is an overview of the Procurement Process and a demonstration on creating the 3 different types of shopping carts.  If you have any questions or concerns, email sourcing@bu.edu.
Ordering and Contracting Policy grid   This link has an excel spreadsheet that lists out common scenarios and the best payment method to use to get them paid.   If you have any questions or concerns about how to pay for something you can reach out to the Accounts Payable group for guidance.
Contacts
Sourcing & Procurement sourcing@bu.edu
Accounts Payable – invoices@bu.edu
PCard – pcard@bu.edu
Travel Card – travelexpense@bu.edu
Other BUworks Training
The available BUworks training can be found at www.bu.edu/tech/training.   For questions, please feel free to email the trainer below.
December 2016– No meeting
November 15, 2016
Sandra Ordonez
J-1 Visas
October 18, 2016
Bill Nadler
Microsoft Excel Training
September 20, 2016
Tammy Kayata, Majella Keane
BMC/BU Retirement Benefits
August 2016– No rounds
July 19, 2016
Deb Siwik
BUMC Toastmasters
June 21, 2016
Mark Braun
DiSC Profile Assessment Tool
May 17, 2016
Raziq Jivani, Majella Keane
BU MBA Evening Program/Tuition Remission
April 27, 2016
Diane Loud
Building and Maintaining Your Professional Network
March 15, 2016
Mick Verran
Developing Your Career in Healthcare Management
February 9, 2016
Mary Moskofides
Effort Reporting
January 2016– No rounds
November 17, 2015
Maureen OSullivan
DOM Finance 101
October 20, 2015
Laurie Dubois- Professional Development-What Are We Missing?
Professional Development-What Are We Missing?
Professional Development resources available:
http://www.byhp.org/
http://www.maconferenceforwomen.org/
http://www.bentley.edu/centers/center-for-women-and-business
http://bluecrossmafoundation.org/programs/massachusetts-institute-community-health-leadership
July 21, 2015
Marci Bloch- Growth and Learning: Enhancing your Career Toolbox
Growth and Learning
May 19, 2015
Steve Borkan, MD and Craig Gordon, MD- Take Control of Your Time- Improving Time Management Skills
Time management
April 28, 2015
Francine Montemurro- Managing Conflict and Difficult Situations
Managing conflict and difficult situations
February 17, 2015
Kelly Hunley- The Business of Healthcare at BMC
Business of Healthcare at BMC
January 20, 2015
Mary Moskofides- Effort Reporting
Effort Reporting Presentation 01.20.15
December 9, 2014
DOM Holiday Luncheon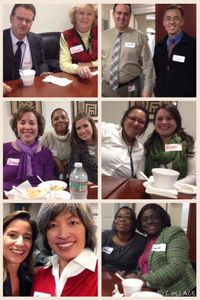 October 21, 2014
Selvin Ohene- Clinical Trials Educational Session
Clinical Trials Budgeting Billing Financial Management
September 16, 2014
Selvin Ohene and Michael Collins-Research Administration
PI Presentations for Clinical Trial Office
August 19, 2014
David Coleman, M.D.- Framework for Effective Leadership
Framework for Effective Leadership
May 20, 2014
Mary Tunney O'Connor- Using Social Media In Your Department
Social Media Get Trained 2014
Social Media Information
April 15, 2014
Karen Brouhard, LICSW-Resilience and Mindfulness
Resilience and Mindfulness presentation
Building Resilience and Mindfulness
February 18, 2014
Robina Bhasin- Professional Development Resources
Development Network Map
Myers Briggs-type personality test
Coursera
Self-care assessment
WakeUp! The Surprising Truth about What Drives Stress and How Leaders Build Resilience
January 21, 2014
Alex Hui- Grant Reporting
Slides