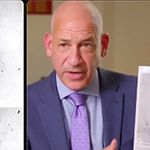 Joshua Safer, MD, Section of Endocrinology, joins National Geographic and Katie Couric for "Gender Revolution"
Congratulations!

Boston's Top Doctors 2016
Each year, Boston Magazine publishes its list of "Top Docs." The Department of Medicine faculty members were well represented on the 2016 list. Please join us in congratulating the following physicians on this outstanding achievement.
Allergy and Immunology- Helen M. Hollingsworth
Cardiovascular Disease- Eric Awtry, Gary Balady, Sheilah Bernard, Robert Eberhardt
Cardiac Electrophysiology- Robert Helm
Interventional Cardiology- Alice Jacobs
Endocrinology, Diabetes and Nutrition- Alan Farwell, Michael Holick, Stephanie Lee, Joshua Safer
Gastroenterology- Francis Farraye, Robert Lowe, David Nunes
Geriatrics- Lisa Caruso, Hollis Day, Eric Hardt, Sharon Levine
Medical Oncology- Timothy Cooley, Gretchen Gignac, Kevan Hartshorn
Pulmonary Disease- Jeffrey Berman, Frederic Little, George O'Connor, Kevin Monahan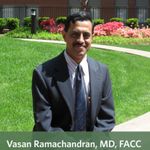 Congratulations to Vasan Ramachandran, MD, FACC, who will be named the Jay and Louise Coffman Professor in Vascular Medicine at an installation ceremony and reception on Friday, Dec. 9, from 1:30pm-3:00p.m. in the Wilkins Board Room.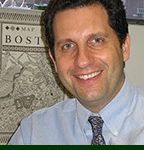 We are pleased to announce that Darrell Kotton, MD, has been named David. C. Seldin, MD, PhD, Professor of Medicine. The professorship honors Dr. Seldin, who died June 27, 2015. Dr. Seldin directed the Amyloidosis Center, Hematology-Oncology Section and Graduate Program in Molecular Medicine. An accomplished investigator, clinician and teacher, Dr. Seldin was a beacon of hope for his patients, a source of inspiration for his trainees and greatly admired by his colleagues.
Markus Bachschmid, PhD from the Section of Vascular Biology and Nina Lin, M.D. from the Section of Infectious Diseases are the 2016-17 recipients of the Department of Medicine's Evans Junior Faculty Research Merit Award. Congratulations!
Appointments and Promotions 2016
Naomi Amudala, M.S.N., FNP-BC- Assistant Professor in the Section of Rheumatology
Kimberly Bertrand, Sc.D.- Assistant Professor of Medicine in the Section of Preventative Medicine & Epidemiology
Traci Bethea, Ph.D.- Assistant Professor of Medicine in the Section of Preventative Medicine & Epidemiology
Joshua Campbell, Ph.D.- Assistant Professor of Medicine in the Section of Computational Biomedicine
Sanjib Chowdhury, Ph.D., M.S.– Research Assistant Professor in the Section of Gastroenterology
Victoria Coffey, M.S.N., NP- Instructor of Medicine in the Section of Endocrinology, Diabetes & Nutrition
Yves-Martine Dumas, ANP-BC, M.P.H.- Instructor of Medicine in the Section of Hematology & Medical Oncology
Peter Everett, M.D.- Instructor of Medicine in the Section of Hematology & Medical Oncology
Aisling Flanagan-Hickey, M.S.N., FNP- Instructor in the Section of General Internal Medicine
Sandeep Ghai, M.D.- Assistant Professor of Medicine in the Section of Nephrology
Gail M. Gregg, APRN, GNP-BC– Instructor of Medicine in the Section of Gastroenterology
Ali Guermazi, M.D., Ph.D.- Professor in the Section of Rheumatology
Junhong Gui, M.D., Ph.D.– Instructor of Medicine in the Section of General Internal Medicine
Seyed Jafarzadeh, Ph.D.- Assistant Professor of Medicine in the Section of Clinical Epidemiology
Priya Joshi, M.D.,- Promotion to Clinical Assistant Professor in the Section of General Internal Medicine
Charlene Julien, MSN, MSPS, FNP-C– Instructor of Medicine in the Section of Gastroenterology
Shakun Karki, Ph.D.- Instructor in the Section of Cardiovascular Medicine
Ankur Karnik, M.D.- Clinical Assistant Professor in the Section of Cardiology
Maneet Kaur, M.B., B.S.- Adjunct Instructor of Medicine in the Section of Rheumatology
Todd Kerensky, M.D.- Instructor in the Section of General Internal Medicine
Vijaya Kolachalama, Ph.D.- Adjunct Assistant Professor in the Section of Cardiovascular Medicine
Helen Krasnow, ANP-C- Instructor in the Section of Geriatrics
Vinay Kumar, M.B.B.S.- Adjunct Clinical Assistant Professor in the Section of General Internal Medicine
Satya Kurada, M.D.- Assistant Professor of Medicine in the Section of General Internal Medicine
Madeline Maguire, FNP- Instructor of Medicine in the Section of General Internal Medicine
Nuala McDonagh, RN- Instructor in the Section of Geriatrics
Juhee McDougal, M.D.- Instructor in the Section of General Internal Medicine
Susan McGahn, M.S.N., AGACNP-BC- Instructor of Medicine in the Section of Cardiovascular Medicine
Michele McMurray, N.P.- Instructor of Medicine in the Section of General Internal Medicine
Hrvoje Melinscak, M.D.- Instructor in the Section of General Internal Medicine
Kimberly Nehiley, M.S.N., ACNP-BC- Instructor of Medicine in the Section of Hematology & Medical Oncology
Marcello Panagia, M.D., D.Phil.- Assistant Professor in the Section of Radiology
Shivani Patel, FNP-BC– Instructor of Medicine in the Section of General Internal Medicine
Maura Previte, M.S.N, FNP-BC- Instructor in the Section of Endocrinology, Diabetes & Nutrition
Aparna Repaka, M.B., B.S.- Assistant Professor of Medicine in the Section of Gastroenterology
Payal Roy, M.D.- Instructor in the Section of General Internal Medicine
Shayna Sarosiek, M.D., M.S.- Assistant Professor in the Section of Hematology and Medical Oncology
Andrea Schwartz, M.D., M.P.H- Adjunct Instructor in the Section of Geriatrics
Keri Shafer, M.D.- Adjunct Instructor of Medicine in the Section of Cardiovascular Medicine
Shanshan Sheehy, M.D.- Assistant Professor in the Section of Clinical Epidemiology
Charlene Sylvestre, MSN, NP-C, MSW- Instructor of Medicine in the Section of Hematology & Medical Oncology
Abhinav Vemula, M.D.- Instructor in the Section of General Internal Medicine
Melissa Wachterman, M.D.- Adjunct Assistant Professor in the Section of General Internal Medicine
Gabriel Wishik-Miller, M.D., M.P.H.- Instructor in the Section of General Internal Medicine
Lorraine Young, M.S.- Instructor of Medicine in the Section of Endocrinology, Diabetes & Nutrition
Xiaoling Zhang, M.D., Ph.D.– Assistant Professor in the Section of Biomedical Genetics
Andrew Zimolzak, M.D.- Assistant Professor of Medicine in the Section of General Internal Medicine
Rivka Ayalon, M.D.- Assistant Professor in the Section of Nephrology
Gyorgy Baffy, M.D., Ph.D.– Adjunct Associate Professor in the Section of Gastroenterology
Sarah Bagley, M.D.- Assistant Professor in the Section of General Internal Medicine
Laurence Beck, M.D., Ph.D.-Associate Professor in the Section of Nephrology
Frances Blevins, P.A.- Instructor in the Section of Hematology and Oncology
Jose Cacicedo, Ph.D.- Assistant Professor in the Section of Endocrinology
Joanna D'Affliti, M.D.- Instructor in the Section of General Internal Medicine
Romy Christmann de Souza, M.D.- Assistant Professor in the Section of Rheumatology
Maureen Dubreuil, M.D.- Assistant Professor in the Section of Rheumatology
Jessica Fetterman, Ph.D.- Instructor in the Section of Cardiology
Donna Flaherty, M.S.N, R.N.- Instructor in the Section of Geriatrics
Jesse Gaeta, M.D.- Assistant Professor in the Section of General Internal Medicine
Thomas Gassert, M.D.- Adjunct Assistant Professor in the Section of General Internal Medicine
Noyan Gokce, M.D. -Professor of Medicine in the Section of Cardiology
Deepa Gopal, M.D., M.S.- Instructor in the Section of Cardiology
Amresh Hanchate, M.D.- Associate Professor in General Internal Medicine
William Evan Johnson, Ph.D.- Associate Professor in Computational Biomedicine
Gyungah Jun, Ph.D.- Adjunct Assistant Professor in Biomedical Genetics
Kalypso Karastergiou, M.D., Ph.D.– Instructor in the Section of Endocrinology
Donna Kelleher-Yassen, M.S.N.- Instructor in the Section of Endocrinology
Sarah Kimball, M.D.- Assistant Professor in the Section of General Internal Medicine
Naomi Ko, M.D., M.P.H.- Assistant Professor in the Section of Hematology and Oncology
Rossana Lau-Ng, M.D.- Instructor in the Section of Geriatrics
Kristen Lee, M.D.- Instructor in the Section of General Internal Medicine
Mi Jeong Lee, Ph.D.- Assistant Professor in the Section of Endocrinology
Rebecca LeLeiko, M.D.- Assistant Professor in the Section of General Internal Medicine
Marc Lenburg, M.D.- Professor of Medicine in the Section of Computational Biomedicine
Michelle Long, M.D.- Assistant Professor in the Section of Gastroenterology
Paola Massari, Ph.D.-Research Associate Professor in the Section of Infectious Diseases
Devin Mann, M.D.- Associate Professor in the Section of Preventive Medicine
Hanni Menn-Josephy, M.D.- Instructor in the Section of Nephrology
Devyani Misra, M.D.– Assistant Professor in the Section of Clinical Epidemiology
Hyung-Guen Moon, Ph.D.- Instructor of Medicine in the Section of Pulmonary
Gustavo Mostoslavsky, M.D., Ph.D.-Associate Professor in the Section of Gastroenterology
Marcello Panagia, M.D., D.Phil.- Assistant Professor in the Section of Cardiology
Lucia Plant, Ph.D.- Research Associate Professor in the Section of Endocrinology
Kathryn Quinn, NP– Instructor in the Section of Hematology-Oncology
Lee Quinton, Ph.D.- Associate Professor in Pathology and Laboratory Medicine
Marianne Rivard, ACNPC-AG-BC – Instructor of Medicine in the Section of Endocrinology
Marc Liesa Roig, Ph.D.– Assistant Professor in the Section of Endocrinology
Matthew Ronan, M.D.– Adjunct Instructor in the Section of General Internal Medicine
Fredrick Ruberg, M.D.- Associate Professor in the Section of Cardiovascular Medicine
Evan Sacolick, M.D.- Instructor in the Section of General Internal Medicine
Amy Snyder, NP– Instructor in the Section of Hematology-Oncology
Devin Steenkamp, MB.Ch.B.– Assistant Professor in the Section of Endocrinology
Katrina Traber, M.D., Ph.D.- Assistant Professor of Medicine in the Section of Pulmonary
Paul Trowbridge, M.D., MPH– Instructor in the Section of General Internal Medicine
Henry Trier, M.D.- Instructor in the Section of General Internal Medicine
David Washington, M.D.- Instructor in the Section of General Internal Medicine
Updated December 2016