Robert Lafyatis MD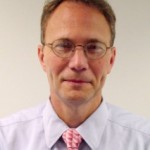 Professor of Medicine
Education:
MD – University of Cincinnati
General field of research:
Systemic Sclerosis, Scleroderma, Fibrosis and Autoimmunity
Affiliations other than medicine:
Evans Center for Interdisciplinary Biomedical Research
Department of Molecular Medicine
Immunology Training Program
Contact information:
Office
Boston University School of Medicine, E5, 72 E Concord St, Boston MA 02118
Phone: (617) 638-4312
Fax: (617) 638-5226
Research group information
Alessandra Farina, MD, PhD – Instructor
Romy de Souza, MD, PhD – Instructor
Allison Mathes, BS – Graduate Student
Sarah McLaughlin – Clinical Coordinator
Britte Beaudette-Zlatanova – Clinical Coordinator
Eric Stratton – Clinical Coordinator
Keywords:
systemic sclerosis; scleroderma; autoimmunity fibrosis
Summary of research interest:
Our laboratory effort is focused on understanding scleroderma, also known as systemic sclerosis, and developing new therapeutic approaches based on identifying biomarkers of the disease process and utilizing biomarkers in clinical trials. Our group has a particular interest in understanding the mechanisms stimulating the immune response in the disease, focusing on innate immune responses leading to fibrosis and vascular injury. Our data show increased expression of interferon responsive genes in circulating monocytes of scleroderma patients, prompting current investigations into the stimulus for this pattern of gene expression and the effect of interferon on fibrosis and vascular injury. We are also investigating the pathogenesis through existing models of scleroderma, testing novel therapeutics in thee models and developing new murine models designed to clarify the relationship between innate immunity and fibrosis.
Recent publications:
Christmann RB, Hayes E, Pendergrass S, Padilla C, Farina G, Affandi AJ, Whitfield ML, Farber HW, Lafyatis R: Interferon and alternative activation of monocyte/macrophages in systemic sclerosis-associated pulmonary arterial hypertension. Arthritis Rheum 2011; 63(6): 171 8-28.
 Walker KM, Pope J; participating members of the Scleroderma Clinical Trials Consortium (SCTC); Canadian Scleroderma Research Group (CSRG): Treatment of systemic sclerosis complications: what to use when first-line treatment fails-a consensus of systemic sclerosis experts. Semin Arthritis Rheum 201 2; 42(1 ): 42-55.
Bhattacharyya S, Kelley K, Melichian OS, Tamaki Z, Fang F, Su Y, Feng G, Pope RM, Budinger GR, Mutlu GM, Lafyatis R, Radstake T, Feghali-Bostwick C, Varga J: Toll-like receptor 4 signaling augments transforming growth factor-13 responses: a novel mechanism for maintaining and amplifying fibrosis in scleroderma. Am J Pathol201 3; 182(1): 1 92-205.
Lenna S, Farina AG, Martyanov V, Christmann RB, Wood TA, Farber HW, Scorza R, Whitfield ML Lafyatis R, Trojanowska M: Increased expression of endoplasmic reticulum stress and unfolded protein response genes in peripheral blood mononuclear cells from patients with limited cutaneous systemic sclerosis and pulmonary arterial hypertension. Arthritis Rheum 2013; 65(5): 1 357-66.
Ghosh AK, Bhattacharyya S, Lafyatis R, Farina G, Yu J, Thimmapaya B, Wei J, Varga J: p300 is elevated in systemic sclerosis and its expression is positively regulated by TGF-13: epigenetic feed-forward amplification of fibrosis. J Invest Dermatol201 3; 1 33(5): 1 302-10.
Christmann RB, Mathes A, Affandi AJ, Padilla C, Nazari B, Bujor AM, Stifano G, Lafyatis R: Thymic stromal lymphopoietin is up-regulated in the skin of patients with systemic sclerosis and induces profibrotic genes and intracellular signaling that overlap with those induced by lnterleukin- 1 3 and Transforming Growth Factor 13. Arthritis Rheum 2013; 65(5): 1335-46.
http://www.ncbi.nlm.nih.gov/pubmed/?term=Lafyatis+Robert
Technologies available for sharing upon request:
primary dermal fibroblast culture; real-time PCR analysis of skin gene expression; animal models of scleroderma