Jennifer Beane, Ph.D.
Assistant Professor of Medicine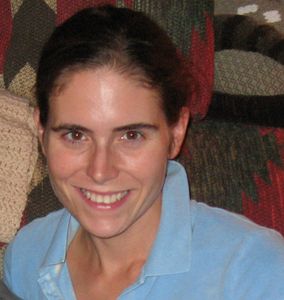 Education:
Ph.D. Bioinformatics, Boston Univeristy, Boston, MA
General Field of Work:
Bioinformatics
Affiliations other than medicine:
Section of Computational Biomedicine
Contact information:
Office and Lab: 72 East Concord Street, E631
Phone: 617-501-5184
Lab Phone: 617-414-6960
Fax: 617-414-6999
Email: jbeane77@gmail.com
Other Links:
http://www.pulmonomics.org/tiki-index.php?page=home
Keywords:
Bionformatics, RNA-Seq, Smoke, COPD, Lung cancer
Summary of academic interest:
My research interests focus on developing and implementing computational and statistical methodologies to analyze high-throughput genomic data to characterize the effects of tobacco smoke and its contribution to the pathogenesis of smoking-related diseases such as lung cancer and chronic obstructive pulmonary disease (COPD). I analyzed several large microarray datasets to characterize reversible and irreversible smoking-related gene expression changes and to develop a diagnostic biomarker for lung cancer. In addition, I have characterized the airway transcriptome based on next generation sequencing data (RNA-Seq) and compared sequencing based gene expression results to my previous work using microarrays across never and current smokers and smokers with and without cancer. Currently, I'm involved in the analysis of a large mRNA-Seq dataset generated for the Lung Genomi! cs Research Consortium (LGRC) to detect disease-associated differentially expressed known and novel transcripts and alternative splicing events in COPD and idiopathic pulmonary fibrosis (IPF).
Recent Publications:
Spira A, Beane J, Shah V, Liu G, Schembri F, Yang X, Palma J, Brody JS. 2004. Effects of cigarette smoke on the human airway epithelial cell transcriptome. PNAS. 101:10143-8. (PMID: 15210990)
Beane J, Spira A, Pinto-Plata V, Kadar A, Lui G, Shah V, Celli B, Brody JS. 2004. Gene Expression Profiling in Severe Emphysema of Human Lung Tissue from Smokers with Severe Emphysema. American Journal of Respiratory Cell and Molecular Biology. 31:601-10. (PMID: 15374838)
Spira A, Beane JE, Shah V, Steiling K, Liu G, Gilman S, Dumas IM, Calner P, Schembri F, Sebastiani P, Sridhar S, Yang X, Beamis J, Lamb C, Anderson T, Keane J, Lenburg M, Brody JS. 2007. Airway epithelial gene expression in the diagnostic evaluation of smokers with suspect lung cancer. Nature Medicine. 13:361-6. (PMID: 17334370)
Beane J, Sebastiani P, Liu G, Brody JS, Lenburg ME, Spira A. 2007. Reversible and permanent effects of tobacco smoke exposure on airway epithelial gene expression. Genome Biology. 8: R201. (PMID: 17894889)
Beane J, Sebastiani P, Whitfield TH, Steiling K, Dumas YM, Lenburg ME, Spira A. 2008. A prediction model for lung cancer diagnosis that integrates genomic and clinical features. Cancer Prevention Research. 1:56-64. (PMID: 19138936)
Beane, J.E., J. Vick, F. Schembri, C. Anderlind, A.C. Gower, J. Campbell, L. Luo, X. Zhang, J. Xiao, Y.O. Alekseyev, S. Wang, S. Levy, P.P. Massion, M.E. Lenburg, A. Spira. 2011. Characterizing the impact of smoking and lung cancer on the airway transcriptome using RNA-seq. Cancer Prevention Research. 4:803-817. (PMID: 21636547)