Dr. Tuhina Neogi is new Chief of Rheumatology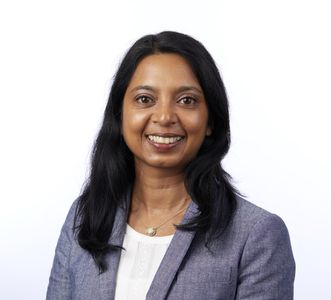 We are delighted to announce that Tuhina Neogi, M.D., Ph.D., Professor, Department of Medicine, has accepted our offer to become Chief of the Rheumatology Section effective January 1, 2019. Dr. Neogi received her M.D. from the University of Toronto and Ph.D. from the Boston University School of Public Health. She leads an internationally known research team focused on knee osteoarthritis and gout, pain mechanisms in osteoarthritis, and methodologic issues in rheumatic diseases. She has served on a number of national and international committees and organizations, including guideline writing and FDA committees. Her work has been continuously supported by both NIH and national foundations. She is a past recipient of the prestigious Henry Kunkel Young Investigator Award from the American College of Rheumatology and the Robert Dawson Evans Research Mentoring Award from the Department of Medicine. She is also leading the CTSI's Research Career Support Program. Dr. Neogi is an exceptional investigator, clinician, mentor, and role model. We are thrilled that she has so enthusiastically embraced this critically important leadership opportunity for our department and look forward to working with her.
As part of our strategy to further enhance the clinical and academic programs in Rheumatology, the Sections of Rheumatology and Clinical Epidemiology will be administratively and programmatically re-unified starting January 1, 2019. I would like to express my gratitude to Drs. Robert Simms (Chief, Rheumatology Section) and David Felson (Chief, Clinical Epidemiology Section) for their thoughtful and generous support of the consolidation of the two sections. Their selfless approach to building rheumatology through the consolidation under Dr. Neogi's leadership has been both remarkable and admirable. Dr. Simms will be appointed an Evans Scholar and will be further building the Scleroderma Program. Dr. Felson will be assuming a more prominent leadership position within the Clinical and Translational Science Institute and continue to expand his very prominent research program. We are very grateful to Drs. Simms and Felson for their many years of service to the department and look forward to working with them in their new roles.