Integrative Medicine Consults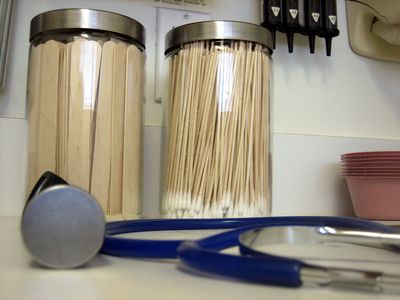 What is an Integrative Medicine Consult?
Integrative Medicine outpatient consultations are offered within the Department of Family Medicine's outpatient clinic located on the 3rd Floor of the Yawkey Ambulatory Care Center at 850 Harrison Avenue.  Integrative medicine combines conventional medical treatments and evidence-based complementary therapies. Consults are being provided by trained physicians Katherine Gergen Barnett, MD; Robert Saper, MD, MPH; Paula Gardiner, MD, MPH and Kavitha Gazula, MD. Consultations are typically 40 minutes and are geared specifically to the patient's unique needs. We employ a variety of complementary therapies, including mind-body techniques for stress management (e.g. meditation, deep breathing exercises, yoga) and lifestyle counseling (e.g. nutrition, exercise, and sleep habits). In addition, we can provide information on herbs, dietary supplements, and drug-dietary supplement interactions. Consults can be particularly useful for those suffering from chronic pain, headaches, asthma, allergies, functional bowel problems (e.g. IBS), gynecological problems,  mood disorders, and weight issues.

Patients, to schedule an appointment you must have a referral from your doctor.
Note:  Physicians from BMC and affiliated community health centers can make a referral through the Logician/Centricity Electronic Medical Record by ordering "Integrative Medicine – Family Medicine."  For any questions about referrals or scheduling an appointment, please call Danielle Dresner at (617) 414-6795.
Outside physicians who are not on the BMC logician network, fax "Integrative Medicine" referrals to the Family Medicine Clinic at (617) 414-2090, ATTN: Danielle.