Program Overview and Admissions
Program Overview:
The Immunology Training Program is for Ph.D. and M.D./Ph.D. candidates who are enrolled at the Graduate School of Medical Sciences in either the Department of Microbiology or Department of Pathology.  In addition to course work, students also must complete laboratory rotations, participate in seminars and journal clubs, pass a qualifying examination, and successfully defend a dissertation based on original laboratory research.
Features of the program include:
Literature based curriculum, prominent guest speakers, spirited journal club, and extensive hands-on laboratory training.
Small class size and extensive faculty interaction provide students with the opportunity to customize their training according to their specific  scientific interests.  Students may choose any of the ITP faculty, independent of department affiliation, for their research training.
For more information on all of these program features, please visit here.
Admissions to the Immunology Training Program
Students enter the Immunology Training Program via the umbrella Ph.D. graduate program, Program in Biomedical Sciences (PiBS).  After a year of interdisciplinary training, students then choose to join a specific department.  Information about applying can be found here:
For more information, please contact:
Division of Graduate Medical Sciences
72 East Concord Street, L-317
Boston, MA 02118
Phone: (617) 638-5255
Fax: (617) 638-5740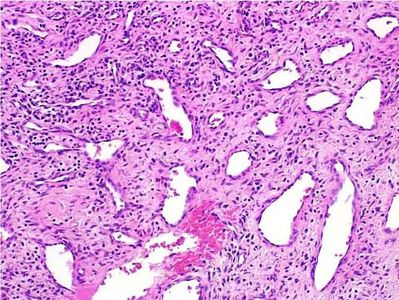 Criteria for Admissions
Students must have received a baccalaureate degree from an accredited university with a strong background in biological and physical sciences. The applicant's academic record, references, GRE test results and related work experience are considered in the admissions process. The GRE General Test is required. The GRE Subject test is not required. International students must demonstrate competence in English. Candidates are encouraged to take the GRE tests in October and to complete their applications before December 31.
Financial Support
All Ph.D. and M.D.-Ph.D. students who are admitted to the Department are automatically considered eligible for full financial aid. Financial aid consists of a stipend, tuition, activity fees and health insurance.  For the 2011/2012 academic year, the stipend will be $30,500 for entering students, and $31,500 for students who have passed their qualifying exams.
Students are also eligible to compete for support from outside agencies, such as the National Institutes of Health, the National Science Foundation, and the Howard Hughes Medical Institute. While in graduate school, students are also eligible to compete with other students in the Division for research and travel awards from the Department and Boston University School of Medicine.
Still have questions?
Further inquiries can be addressed to the following:
Program Director, David Sherr, Ph.D., dsherr@bu.edu
Administrative Assistant, Dan Stultz, dstultz@bu.edu
or feel free to fill out a request for information, here.