Welcome from the Director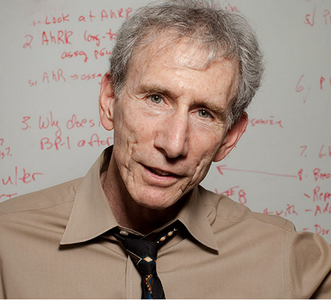 The faculty, staff, and students of the Boston University Immunology Training Program extend their warmest welcome to aspiring young immunologists in the process of considering application to our program. We understand that choosing a graduate school and a specific scientific discipline is an important and sometimes intimidating process. Our goal is to make that process as easy as possible for you and to convey to you the excitement and just plain fun of doing science that we feel during this era of incredibly powerful technologies and rapidly changing ideas.
The Immunology Training Program faculty members consists of 26 Ph.D.s, 1 D.Sc., 6 M.D.s, and 5 M.D./Ph.D.s.  All of whom are very accomplished and are accustomed to performing science at the highest level. They not only will teach you the theories and substance of the field but also will train you how to think about science, how to construct experiments, how to develop projects that produce important results, and how to stay on top of the latest and greatest advances in the field. This will be accomplished in a highly supportive environment in which the faculty and the students work together to maximize learning and to accomplish great science. You will be able to take advantage of all of the cutting-edge resources on the BU Medical Campus and the considerable assets that exist throughout BU, the 5th largest private university in the U.S.
Importantly, we believe that one of the most important characteristics that separates the BU Immunology Program from other programs is the support and encouragement that our graduate students receive from the faculty and fellow students throughout their careers at BU.  We know that the best way to optimize chances of success in graduate school and beyond is through collaboration and cooperation. You will work hard in this program but it will be well worth the effort. When you complete your thesis work, you will have a tremendous base of knowledge, you will have acquired important laboratory skills, and you will have developed the confidence required to launch a successful career in immunology or related disciplines.
Best regards,
David H. Sherr, Ph.D.
Director, Immunology Training Program