Weinberg, Ellen O., Ph.D.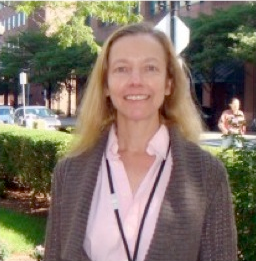 Ph.D.: Boston University Medical School, Boston, MA
Postdoctoral training: Beth Israel Deaconess Medical Center, Boston, MA
My research interests include the interleukin-1 receptor family member, ST2 and its ligand, IL-33 in cardiovascular inflammation. Since soluble ST2 is a secreted protein, we assayed for soluble ST2 in the serum of patients with myocardial infarction and heart failure. Elevated ST2 levels were correlated with clinical parameters and provided prognostic information. Serum ST2 is under development as a cardiovascular biomarker as a result of this work. Serum ST2 is also elevated in eosinophilic pulmonary diseases, sepsis and infection, and inflammatory arthritis. Soluble ST2 is a decoy receptor that interferes with IL-33 signaling through full-length membrane ST2 receptor (ST2L). We have generated IL-33 knockout mice to evaluate the role of the IL-33/ST2 system in immune/inflammatory disease models in which soluble ST2 is increased. Work in collaboration with Caroline Genco, Frank Gibson, Robin Ingalls and Jane Freedman is focused on the role of interleukin-1 in pathogen-induced atherosclerosis and bone remodeling. We have extensive expertise in genome-wide transcriptional profiling and in mouse models of pathogen-mediated chronic inflammation, knockout and transgenic strategies, including Cre-lox mediated cell-specific gene deletion.