Bhadelia, Nahid, M.D., M.A.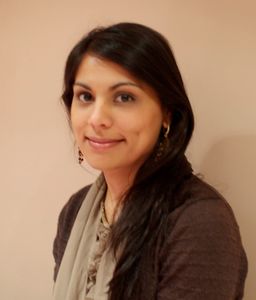 Medical School: Tufts University School of Medicine, Boston
Graduate School: Fletcher School of Law and Diplomacy
Residency training: Mount Sinai Hospital, New York
Fellowship training: Columbia Presbyterian Hospital, New York
Dr. Bhadelia is an Assistant Professor of Medicine in the Section of Infectious Diseases and the Associate Hospital Epidemiologist at Boston Medical Center. She is also the Director of Infection Control at National Emerging Infectious Diseases Laboratory (NEIDL) at Boston University. Her specialization is with in infection control issues related to emerging pathogens and highly communicable infectious diseases. She is the director of the medical response program for BU's biosafety level 4 laboratories at the NEIDL and provides input into BU's Research Occupational Health policies related to infectious diseases. Her research interests are related to comparative effectiveness of hospital epidemiology practices as well as the impact of emerging diseases on hospitals and surrounding communities.
Aside from her clinical training in infectious diseases, she has a background in international affairs/human security and conducted a masters thesis examining the impact of pandemics on macro level health indicators and community security. She has previously worked on a project funded by the Global Fund for HIV/AIDS, Tuberculosis and Malaria, critically examining the transition of HIV from an acute to chronic illness and its influence on health systems in developing countries. Most recently, she has been part of the World Health Organization operations in Sierra Leone to combat the Ebola outbreak in West Africa in 2014.