Ten Reasons to come to GMS

WHY GMS?
1. Professional Success: Our graduates are motivated, lifelong learners, who are prepared for challenging positions in a competitive and fast-paced global environment.
2.Networking:Our students have a unique opportunity to build professional networks with faculty who have significant research and publication experience, and who can assist with career development.
3. Degree: Graduates of our programs are awarded their M.A., M.S. or Ph.D. degree by Boston University's School of Medicine, one of the top research schools in the United States.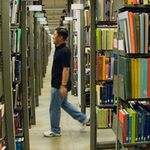 4. Careers: Our students are encouraged to build scientific knowledge and soft skills (especially communication and collegiality) to become leaders in their fields.

5. Community: Our medical campus enables shared learning with like-minded students.
6. Boston: Our college-oriented city is an academic hub, and offers rich and diverse cultural, intellectual and recreational experiences for graduate students.
7. Professional Development: Our students build proficiencies and professionalism through exposure to seminars, elective courses, conferences and special events such as "student achievement day".
8. Service: Our students engage in personal and professional enrichment activities through campus- focused social action initiatives and community organizations.
9. Programs: We offer many one-of-a kind degree programs and concentrations uniquely based at Boston University School of Medicine.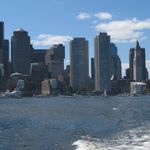 10. Research: We are nationally recognized for research programs in neuroscience, cancer, and infectious disease. Research here at the medical school  is ranked 34th according to US News and Report for 2012.