OHS Spring 2014 Registration
Prior to Registration students are expected to review all GMS and program specific materials and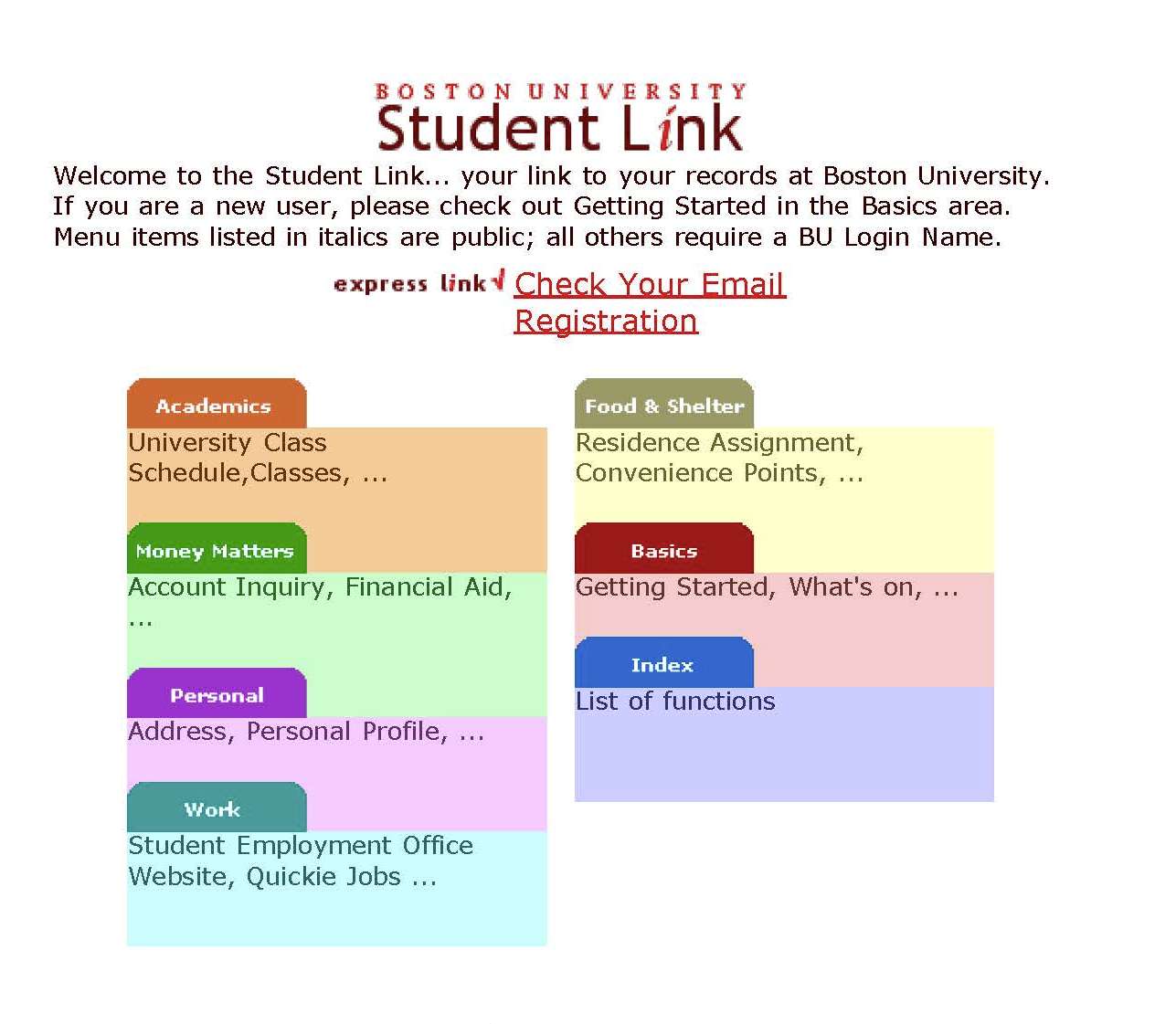 meet with their Advisor/Program Director to discuss course selection and obtain the Academic Advising Code for on-line registration via the Student Link. Failure to review the necessary registration information and requirements does not excuse the student from the rules and procedures described in those documents.
Compliance requirements: Students must be in compliance with BU Alert number, Immunization, Settlement and the Motor Vehicle Law requirements to register for classes. Check the Student Link to ensure you have met these requirements.
All GMS degree students

are required to register each academic semester until all degree requirements have been completed.

Restricted Courses:

Some GMS courses are restricted from on-line registration.  For these courses, students will need to submit a Registration Form which requires both the instructor and advisor signature.

Continuing Study Full-time:

Students no longer taking courses should only submit the Certified Full-Time (CFT) form, no registration form is required.

Continuing Study Part-time:

Student no longer taking courses should only sub

mit a Registration Form with appropriate signatures to the GMS Registrar.

Diploma Application

for the

January 2014 graduation

is due on November 3, 2013.

Diploma Application

for the

May 2014 graduation

is due on January 27, 2014.
View the  Current Course Offerings page for a complete listing of all GMS courses offered.
Please check the calendar link for the registration calendar and other pertinent deadlines.