Greetings from the Directors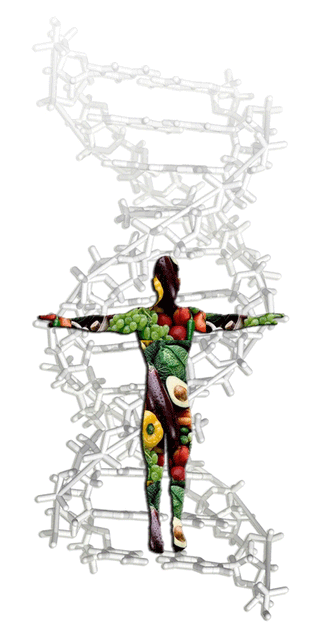 Dear Prospective Student,
Nutritional scientists apply the tools of physiology, biochemistry, molecular biology and genetics, as well as epidemiology and social sciences, to questions that are important for understanding the impact of nutrition on human health.
The doctoral program in Nutrition Sciences provides you with core knowledge of the nutritional sciences and then focuses on training you to conduct original, nutrition-related research. The integrative nature of nutrition science provides a superb background for professional studies in medicine and dentistry, as well as research careers in academia and industry. It also provides a solid foundation for career advancement in clinical and community nutrition research and medical writing. The recent emergence of the nutriceutical industries provides additional opportunities for doctoral level nutrition scientists.
You can tailor your coursework and research experience to pursue your interests including taking full advantage of the myriad course offerings in the Graduate Medical Sciences division at BU School of Medicine and at the School of Public Health.
We would be happy to answer any questions that you might have about graduate study in nutritional sciences at the BU School of Medicine. We look forward to talking with you.
Sincerely,
Susan Fried, P
h.D
.  and   
Lynn L. Moore, D.Sc., M.P.H.
Directors, Graduate Program in Nutritional & Metabolism
Program Highlights
– Core curriculum includes courses in molecular, biochemical and physiological bases in human nutrition, nutritional epidemiology, and clinical nutrition
– Our faculty includes ~30 nationally and internationally known researchers and educators that are based in clinical and basic science departments, as well as the BU School of Public Health.
– Students have many research opportunities with well-funded faculty who conduct basic, clinical, translational (bench to bedside), and epidemiologic research.
– Focus is on learning critical thinking skills and experimental design though discussions of cutting-edge literature in small classes.
Research and Resources
– Resources at BU such as the NIH-funded Boston Nutrition and Obesity Research Center and the Clinical and Translational Sciences Center provide outstanding opportunities for broadening knowledge and gaining access to the latest technologies.
Research Interests (labs, research themes, rotations, opportunities for graduate students etc.)
Research interests of our faculty focus on the role of nutrition and nutrient metabolism in the pathogenesis, prevention and treatment of chronic diseases from basic, clinical and epidemiological perspectives, including:
obesity, diabetes and metabolism
cardiovascular disease
bone health and osteoporosis
-aging and sarcopenia
Doctoral students are required to rotate through 2-3 different laboratories/research groups before choosing a mentor for their thesis work.
Career Options
Although our program is new, graduates of similar doctoral nutritional sciences programs typically go on to such careers as senior research scientists in pharmaceutical or biotechnology developing compounds to treat obesity and diabetes or testing them in clinical trials, academic positions in major research universities or undergraduate colleges, leadership positions in private foundation or professional societies focusing on nutrition-related research, program administration or regulatory affairs in government or industry, vice president of small biotech companies, and medical writers.
Fellowships, including stipends, tuition remission and health insurance are available on a competitive basis.
Back to Nutrition & Metabolism Home Page