Emily Concannon, EdM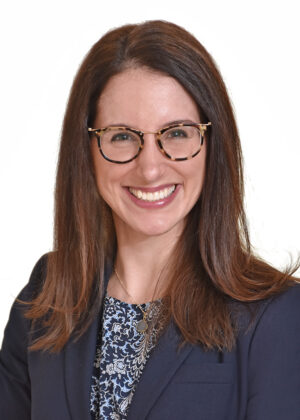 Senior Program Manager
Office:
72 East Concord Street
Robinson Building – Suite B-212
Boston, MA 02118
Email: econcann@bu.edu
Phone: 617-358-5592
Fax: 617-358-5481
Education
I graduated with a BA and majors in Psychology and Communications from Boston College in Chestnut Hill, Massachusetts. For my graduate education, I trained at Boston University Wheelock College of Education & Human Development, earning my EdM in Counseling to specialize in School Counseling. I am licensed by the Massachusetts Department of Elementary and Secondary Education as a School Guidance Counselor for Pre-K through 8th grade and 8th grade through 12th grade. I am a strengths-based, student-centered educator dedicated to building comprehensive student support systems and improving equity in education.
Biography
Within the MHCBM Program, I work at the Senior Program Manager. Here, I wear many hats to ensure that we are on target to meet our goals, collaborate with our graduate student body and faculty on enhancements to the program, and build upon our reputation. I orchestrate recruitment and admissions strategies, design and implement events, organize our financials, and triage various projects. It is a great balance of left brain and right brain functions. I have the privilege of working with an outstanding team of BU undergraduate and graduate student employees who are instrumental in the success of our Program.
I joined Boston University in 2010 at the Questrom School of Business where I worked in graduate admissions and undergraduate student services. In my career in higher education, I have had the opportunity to work in various academic advising, career counseling, and admissions capacities. It means a great deal to me that I am able to utilize many of my experiences to collaborate our students and faculty to build an inclusive and enriching student experience.