Students and Alumni
SECOND YEAR STUDENTS
Deanna Brockman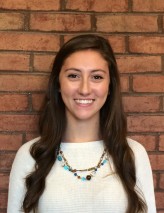 Originally from Buffalo, New York, Deanna was very excited to have the opportunity to move to the city Boston for her graduate studies. In May of 2015 she received her B.S. in Biology with a psychology minor from SUNY Geneseo in upstate NY. During her time at Geneseo, Deanna worked as a genetics tutor and as a student researcher studying epigenetic modifications in E. coli. She also served as a peer advocate for her school's peer-to-peer phone and Internet helpline service. It was her love of science and desire to work with people that made genetic counseling the perfect fit! After her junior year of college, Deanna spent the summer at Roswell Park Cancer Institute in Buffalo where she interned with a group of genetic counselors and completed a research project focusing on the changes in standard of care for cancer genetic testing over the last decade. In her free time, Deanna enjoys paddle boarding, crafting, practicing yoga, and exploring new places around Boston!
Jazmine Gabriel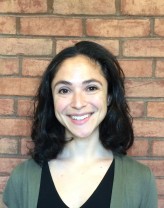 Prior to moving to Boston, Jazmine Gabriel lived outside of Albany, NY in an old farmhouse with a big red barn across the street. She moved to Eugene, Oregon after college to pursue a PhD in philosophy at the University of Oregon, and it was her dissertation research in the philosophy of biology and bioethics that prompted her interest in genetic counseling. She has been teaching philosophy to undergraduates since 2009, but when she wasn't grading or prepping for class, she could be found gardening and canning vegetables with her husband, jogging through the woods on the dirt path outside her house, meowing at her cats (they meow back), and complaining about owning a dog (he's cute and sweet, but still a dog). She also enjoys photographing and painting interesting textures, shadows, and shapes—as well as taking blurry cell-phone pictures of the many creatures she encounters on her walks through the woods.
Emily Glanton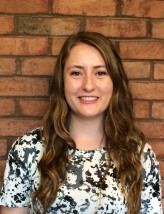 Emily is originally from the Wine Country of California, north of San Francisco, which was a beautiful place to grow up. She started dreaming of moving to Boston in middle school, and in high school she always hoped to go to graduate school in Boston after going to Los Angeles for college. She earned a BA in Spanish language at UCLA in 2015, and while there she was lucky to have amazing experiences in internships at Ambry Genetics, LA County USC Keck Cancer Center, UCLA Jonsson Cancer Center, and online peer counseling through 7cupsoftea.com. She loves to go antiquing, home decorating, reading, doing yoga, and visiting her family. After dreaming of BU's GC program for the past two years, it is truly a dream come true to be joining the program with the class of 2017!
Amanda Harding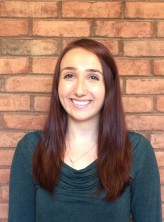 Amanda is originally from Seattle, Washington, but fell in love with Boston after visiting family in the city. She attended the University of Washington and graduated with a degree in molecular, cellular, and developmental biology in 2014. During that time, Amanda worked as a lab assistant and volunteered with multiple organizations, including Seattle children's Hospital and a local therapeutic riding center. She has since spent her time working as a genetic counseling assistant at the UWMC Medical Genetics Clinic. In her spare time, Amanda enjoys running, bouldering, sailing, horseback riding, and playing her flute. She (and her two kitties) could not be more excited to start this new adventure in Boston!
Beth Parks

Born and raised in the small village of Byfield, Massachusetts, Beth loves uncovering all the opportunities that Boston has to offer! Beth earned her B.S. in Biochemistry and Molecular Biology from the University of Massachusetts Amherst. Throughout her undergraduate career Beth had the opportunity to intern at Pfizer for three summers, most notably researching therapeutics for hemophilia and sickle cell disease. She also participated in a National Student Exchange Program at the University of Hawaii at Hilo where she volunteered in a special needs classroom at a local elementary school and explored the Big Island. In her spare time, Beth enjoys running, spending time with her family, and crafting!
Renee Pelletier

For the past 5 years, Renee has been lucky enough to consider herself a Bostonian, as she attended Northeastern University (BU's rival) for her undergrad. She studied Biology with a minor in Music Industry, and she fell in love with genetic counseling while doing her first co-op with Meghan Towne, a genetic counselor at The Manton Center for Orphan Disease Research, a genetic research study at Boston Children's Hospital. She now works as a full-time research assistant doing recruitment and enrollment for both The Manton Center and The BabySeq Project, a new research study investigating the impact of incorporating whole exome sequencing into the clinical care of newborns.  Additionally, she volunteers as a crisis hotline worker at Samaritans in Boston and is a "Baby Cuddler" at Boston Children's Hospital. She is originally from the small town of Amesbury, MA, where her parents, grandparents, great-grandparents, etc. grew up, so you could say she has some strong roots in New England. In her spare time, she loves writing and performing her music, skiing, traveling with friends and family, and exploring the beautiful city of Boston!
Ali Schwartz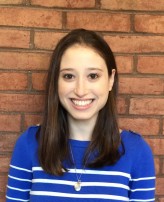 Ali was born and raised in Pearl River, NY, a small suburb of New York City. She graduated from NYU with a BA in psychology and a minor in genetics. During her last year of college, Ali received the Dean's Undergraduate Research Fund for her research on perception between partners in relationship conflict. She first discovered her passion for genetics when she was assigned to do a year-long presentation on Tay-Sachs disease for a molecular cell biology class. Ali then pursued genetic counseling by interning at Beth Israel Medical Center, in the Michael J. Fox Foundation's Genetics of Parkinson's studies. There she shadowed genetic counselors on the research team, and collected data by interviewing participants for their family medical histories. To gain counseling experience, Ali volunteered at a mental health practice as an intake counselor. Presently, Ali works at Beth Israel as a data manager for a study investigating the relationship between family medical history and Parkinson's disease. Ali has always loved Boston and is excited to finally live there! In her spare time, Ali loves baking with her twin sister, watching movies, and binge watching shows on Netflix.
Molly Valle

Molly is a Boston native, leaving briefly after high school to attend college at the University of New Hampshire, where she studied Health Management and Policy and Public Health.  Upon graduating in 2009, she returned to Boston to fulfill her dream of working at Boston Children's Hospital.  While at BCH, she has worked as a Clinical Research Coordinator in Neurobiology, mainly focusing on longitudinal neuro-developmental studies looking at early biomarkers for epilepsy and autism spectrum disorder in infants with a rare genetic disorder.   Molly loves books and usually has a few going at once, much to the chagrin of her roommates who she will readily ignore while finishing the latest thriller.  On weekends she often spends time on the Cape, where she loves to be out on the water, fishing or sailing with her family, which includes her twin sister and five amazing nieces and nephews.
CLASS OF 2016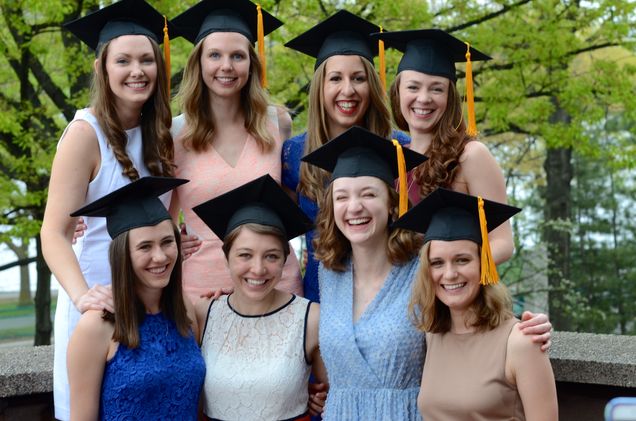 Elli Brimble – Palo Alto, CA
Margaret Emmet – Boston, MA
Hayley Green-Morfesi – Boston, MA
Lauren Hogan – Boston, MA
Courtney Manning – Springfield, MA
Catie Neumann – Orange, CA
Emily Palen – Lewisburg, PA
Grace VanNoy – Boston, MA
CLASS OF 2015
Sarah Cochrane – Boston, MA
Casie Genetti – Boston, MA
Lauren Gotsell – Boston, MA
Alex Ing – Boston, MA
Amy Mueller – Boston, MA
Kelsey Newell – Boston, MA
Erika Palmaer – Boston, MA
Hillary Porter – Washington, DC
CLASS OF 2014
Lilly Torrey – New York, NY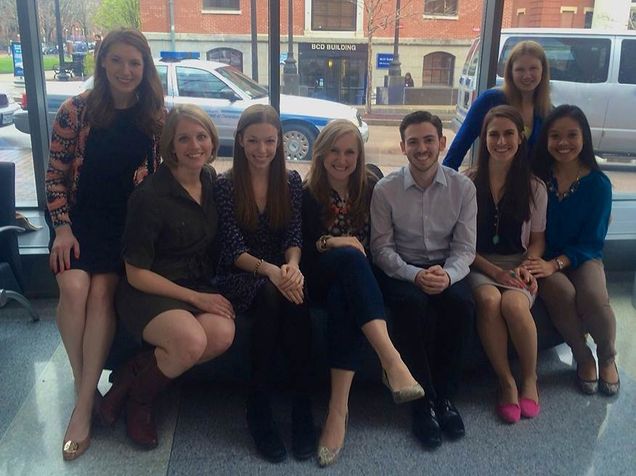 Shannon Stasi – Seattle, WA
Elizabeth Krieg – Boston, MA
Samantha Stickevers – Boston, MA
Tessa Field – Boston, MA
Phil Connors – Boston, MA
Sheila Sutti – Boston, MA
Elizabeth Smith- Atlanta, GA
CLASS OF 2013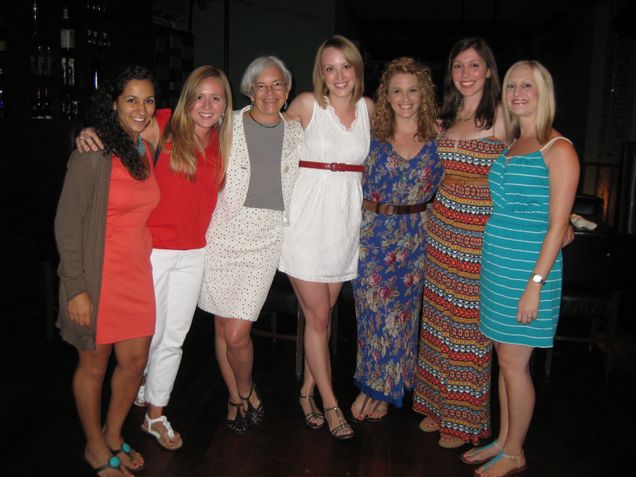 Nadine Channaoui – Boston, MA
Laura Fisher – Buffalo, NY
Nan Doyle – Boston, MA
Carmelina Heydrich – Boston, MA
Marie Discenza – Boston, MA
Erica Vaccari – Boston, MA
Lindsay Conant – Portland, OR
CLASS OF 2012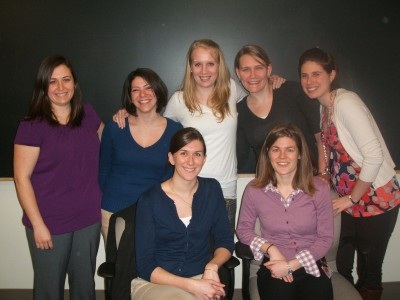 Shana White – Boston, MA
Natalie Vena – Boston, MA
Laurel Calderwood – Boston, MA
Tabitha Abrazinski – Chicago, IL
Kristin Levandoski – Boston, MA
Jennifer Walsh – Providence, RI
Andrea Muirhead – Boston, MA
CLASS OF 2011


Laura Fuerstman – Arlington, MA
Meg Sheehan – New York, NY
Kat Lafferty – Portland, ME
AJ Stuenkel – Chico, CA
Erin Hoffman – Denver, CO
Laura Benedict – Rockville, MD
Diana Toledo – Hanover, NH
CLASS OF 2010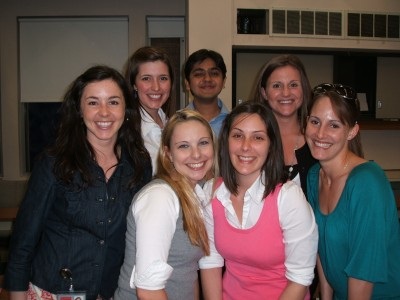 Mari Morse – Portland, OR
Jilliane Miller Sotelo – Boston, MA
Kunal Sanghavi – Baltimore, MD
Erin Thorpe – San Diego, CA
Katharine Coles – Boston, MA
Jennifer Hardt Boomsma– Honolulu, HI
Jocelyn Davie – Hanford, CA
CLASS OF 2009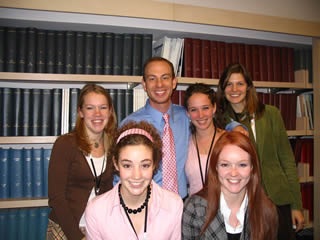 Emily Brown – Boston, MA
Ian Wallace – Pullman, WA
Meghan Connolly – Boston, MA
Jennifer Dick Hair – Rockville, MD
Denise Lautenbach – San Diego, CA
Molly McGinniss – Sacramento, CA
CLASS OF 2008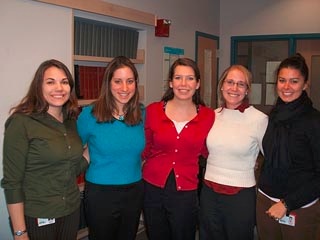 Leann Bartomioli – Rochester, NY
Tara Sousa – Washington, DC
Beth Hopkins – Wilmington, DE
Lindsay Paull – Washington, DC
Monica Dandapani – Boston, MA

CLASS OF 2007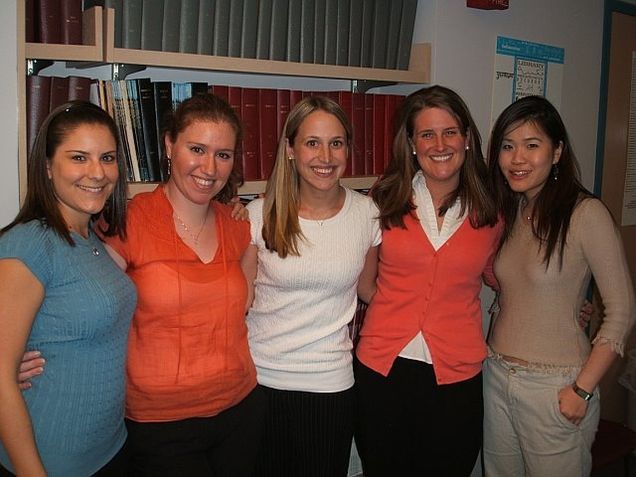 Chandra Oksala Somerman – Lancaster, PA
Anya Revah – New York, NY
Amy Lovelette Hernandez – Boston, MA
Samantha Baxter – Boston, MA
Christina Choi – Singapore