Students and Alumni
FIRST YEAR STUDENTS
Elli Brimble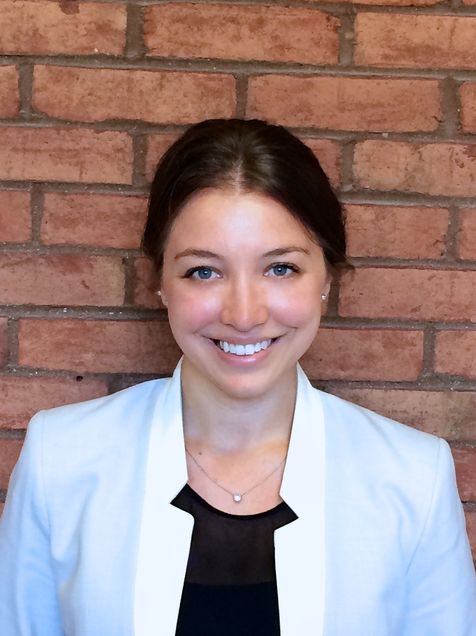 Elli is a Canadian who finds herself in Boston after falling in love with both the city and the BU genetic counseling program. After graduating from Western University with a BSc in genetics, she worked for a year studying epigenetic regulation of epithelial-to-mesenchymal transition in renal proximal tubular cells at McMaster University. The many opportunities at this position influenced her decision to enter a MSc program at the University of Toronto in the department of Molecular Genetics. There, she studied gene contributions to the neurological profile of Williams-Beuren syndrome, a neurodevelopmental disorder caused by a microdeletion on chromosome 7. Studying at one of the great human genetic hubs and working with an incredibly inspiring patient population only strengthened her passion for genetic medicine. Throughout this time, she was active in her community, volunteering with underprivileged youth and working with the Toronto Distress Centre on both the Distress and Crisis Link hotlines. She was also fortunate enough to shadow the wonderful genetics team at the Fred A Litwin Family Centre for Genetic Medicine at Mount Sinai Hospital. In her spare time, Elli enjoys thinking about Drake, EZH2, and Buffy the Vampire Slayer.   
Margaret Emmet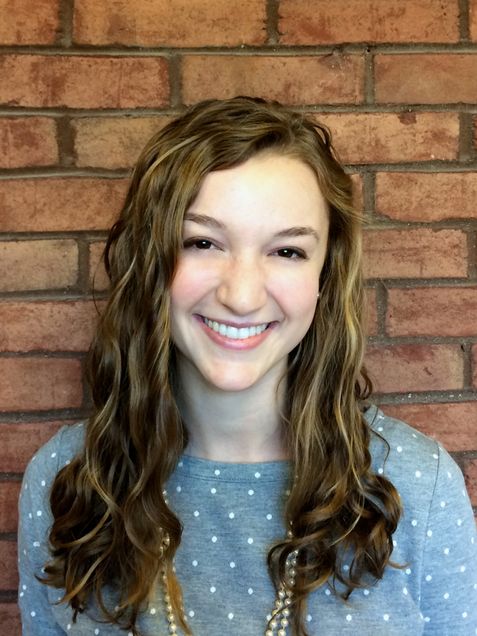 Proving once again that mother is always right, Margaret first learned about genetic counseling during a breakfast table life-chat with her mom. She has since fallen in love with a field that represents a meaningful blend of science, medicine, education, advocacy and endless possibilities. Margaret grew up in Haddonfield, New Jersey. In 2013, she graduated magna cum laude from Villanova University with a B.S. in biology and a minor in Spanish language. Margaret explored her passion for travel as an undergrad, studying abroad in Ireland and Spain. She also rode for Villanova's equestrian team, volunteered at a therapeutic horseback riding program and as a counselor at Camp Sunshine, and worked with Mass Audubon to develop teaching tools for their wildlife sanctuary. After graduation, Margaret moved to Wellfleet, Massachusetts and spent a year working with a wonderful group of primary care providers as medical assistant. In her free time, Margaret enjoys cooking, yoga, spending time outdoors and worshiping her cat, Hazel. Moving to Boston and attending Boston University is a dream come true!
Hayley Green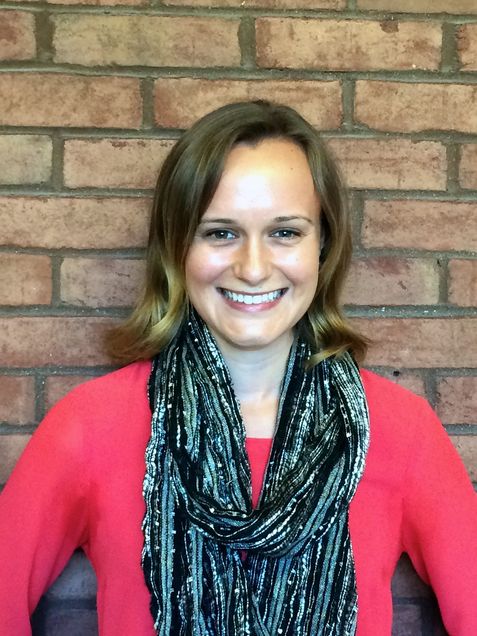 Hayley is originally from New Zealand but attended Stony Brook University in New York, where she ran on the cross country and track teams. Her athletic highlight was becoming an All American in cross country.  She graduated Summa Cum Laude with a B.S in psychology and minor in biology and went on to complete an MA in Medical Humanities, Compassionate Care and Bioethics at Stony Brook.  During this degree the ethical areas of genetic testing were often discussed, which made her decide that she wanted to become a genetic counselor. In her final semester she was fortunate to be able to spend some time with genetic counselors and other staff in the NICU at the Stony Brook University Hospital.  After graduating with her MA in 2013, she worked with staff in the NICU to turn her capstone into a review article for the Journal of Neonatal-Perinatal Medicine, which was published in 2014.  Before coming to BU Hayley lived in Australia for a year, where she worked part time at Family Planning Queensland. She also helped a patient with Multiple Sclerosis do his physical therapy exercises, and temporarily co-facilitated a self-help group for drug addicts.  In her spare time she enjoys baking gluten-free goodies while listening to Disney music, exploring Boston, planning her upcoming wedding, and running many miles along the Charles!    
Lauren Hogan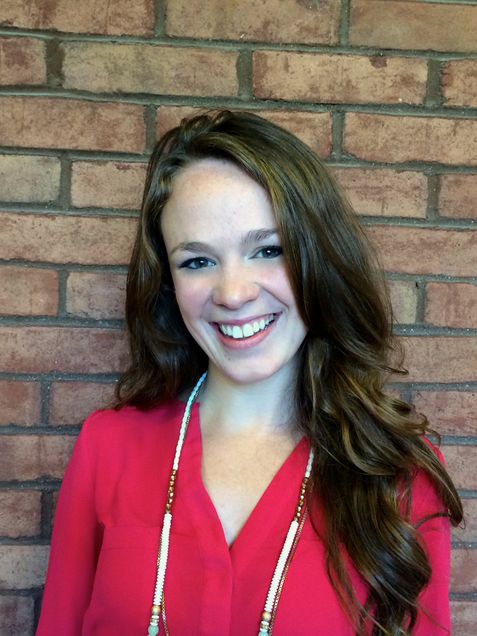 Originally from snowy and spirited Buffalo, New York, Lauren is already charmed by the vibrant city of Boston. She studied Human Development at Cornell University, with a minor in Policy Analysis and Management. During her college years, Lauren dazzled the stage with her musical theatre group, Anything Goes! and worked as a Marketing and Public Relations intern at Niagara Hospice. Her passion for genetic counseling was sparked while working as an administrative assistant in the Lymphoma Service at Memorial Sloan Kettering Cancer Center in New York City. Eager to gain counseling experience, Lauren volunteered as a Recovery Room Assistant at Planned Parenthood of NYC and as a "Big Buddy" at Comfort Zone Camp, a bereavement camp for children. Lauren is currently working part-time at Dana Farber Cancer Institute, creating electronic pedigrees for the genetic counseling team. When she has a free moment, Lauren can be found singing jazz standards, oil painting, dancing in step aerobics classes, exploring Boston with friends, and practicing yoga.
Courtney Manning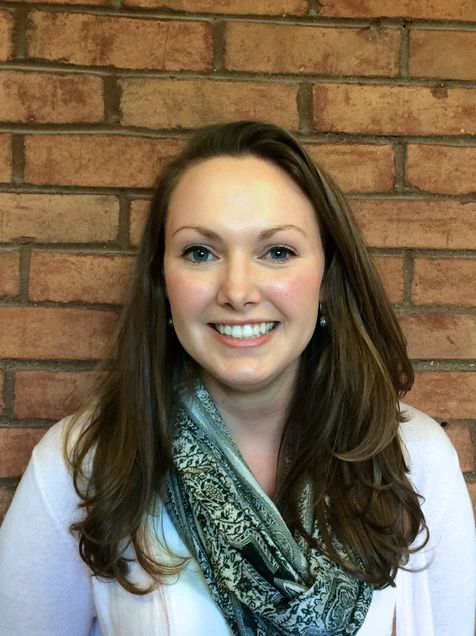 Courtney is originally from Connecticut and received a B.S. in Psychology with a research concentration and Neuroscience minor from the University of Connecticut in 2011. After that she worked for three years as a research assistant at UConn for the Early Detection Study of Pervasive Developmental Disorders, which validated the Modified Checklist for Autism in Toddlers, Revised (M-CHAT-R). While there, she published an autism spectrum disorders fact sheet for the American Academy of Clinical Neuropsychology, was a co-author on several conference posters, and is currently working as a co-author on a paper examining the concordance of a general developmental screener and an autism-specific screener in identifying children at risk for autism spectrum disorders. Courtney discovered genetic counseling through this research experience when working with multiplex families, and has since been elated to start her career in the field, especially with the diversity that Boston has to offer. In her spare time, Courtney enjoys repurposing furniture from the side of the road, cooking Thai and Indian dishes, taking pottery classes, working as a bartender, and cake decorating.
Catie Neumann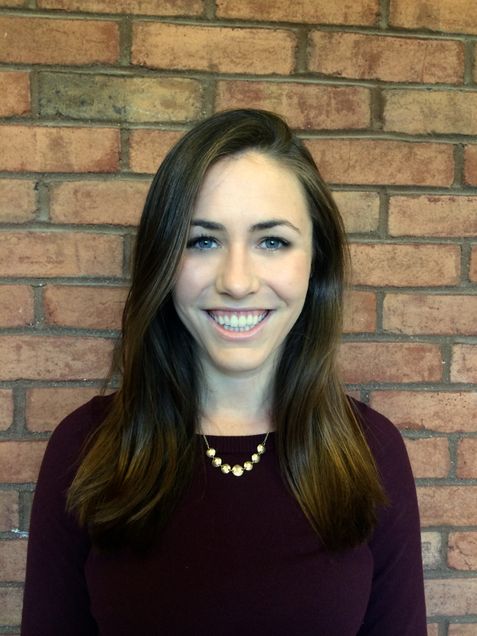 Originally from Philadelphia, Catie stayed local for her undergraduate career at Lafayette College. She graduated magna cum laude in 2012 and received her Bachelor of Science in Psychology. During her junior year of college, she traveled abroad to the amazing Sydney, Australia. There she worked with cystic fibrosis patients at lung transplant clinic and became interested in careers dealing with genetic disorders. A quick google search turned up genetic counseling, and she never looked back! After graduation, she volunteered at a domestic violence hotline until finding a job in and falling in love with the city of Boston. There she worked as a research assistant for a study that examined the genetic and environmental factors of Macular Degeneration. After moving to Los Angeles, she began working at UCLA on a clinical trial for lung cancer patients. Although the weather in Boston will be a bit colder, she is excited to experience seasons again and watch her brother play soccer for the New England Revolution. In her spare time, you'll find her running, cheering on Philadelphia sports teams (Sorry Boston), and looking up YouTube videos of cute baby animals.
Emily Palen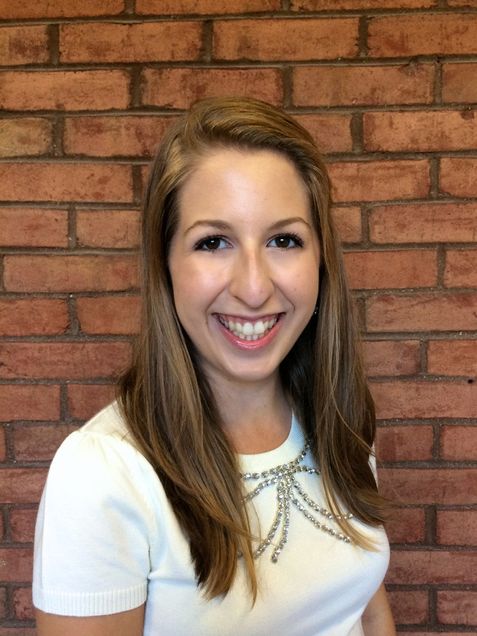 Emily is originally from central New Jersey but moved to Pennsylvania with her mom and her obese ("pleasantly plump") schnauzer, Fred for her teenage years. She attended Hamilton College, a small liberal arts school in upstate NY, where she was a Neuroscience major. Upon graduating in May of 2014, Emily began prepping for the move to Boston, a city she's dreamed of living in since she was a little girl. Her non-practical (but sometimes practical) hobbies include speed walking, interpretive dancing, croquet, acrostic poetry, and consuming coffee in all shapes and forms. Her irrational phobias include dense fog, slipping on icy sidewalks, and large bodies of water (she's working on them, though). Genetic counseling has been her dream since high school, and her related experiences include shadowing, a semester-long internship at the New England Center for Children, working as a counselor at a camp for children with special needs, and volunteering for a domestic violence hotline.
Grace VanNoy

A native of New Hampshire, Grace has always loved New England. Her interest in genetic counseling began during high school in a biomedical ethics course. She pursued her love of science at Bates College, where she studied biology and anthropology. As an undergraduate, Grace was involved in establishing and volunteering at a free health clinic in Lewiston, ME. Additionally, she interned in an art class at a center for adults with disabilities. She was also very involved in her college's office of admission. While researching novel techniques to prevent transmission of mitochondrial DNA disorders as an intern at the Montefiore Einstein Center for Bioethics, her interest in genetic counseling was reawakened. Following a semester studying in Copenhagen, Grace spent her senior year focusing her coursework to prepare her to pursue a career in genetic counseling. In the spring of 2014, Grace graduated with a B.S. and was inducted into Sigma Xi for her thesis research on chronic wound biofilms. In her free time, Grace enjoys yoga, doing New York Times crosswords, cooking, and learning to navigate the T so that she can explore Boston.

SECOND YEAR STUDENTS
Sarah Cochrane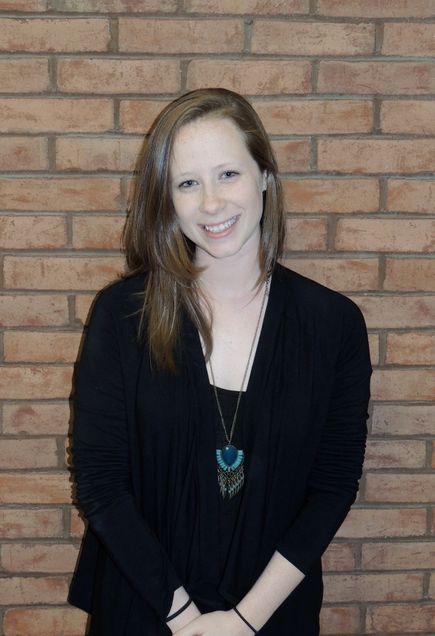 Sarah is originally from New Jersey but moved to upstate New York to attend Binghamton University.  Prior to graduating in 2013 cum laude, she studied Psychology with a minor in Biological Anthropology. She first learned about genetic counseling in a Human Genetics course.  Soon after, she began shadowing a group of prenatal genetic counselors and realized that this was the path for her.  As an undergraduate, Sarah was a research assistant at the Binghamton Anxiety Clinic, where she learned about treatment and pathology of anxiety disorders and obsessive-compulsive disorder.  Also, she worked at Binghamton's student-run crisis hotline as a volunteer crisis counselor and later became Training Coordinator for the hotline.  Here in Boston, Sarah is a volunteer with Samaritans Crisis Hotline.  In her spare time, Sarah enjoys cake decorating (and cake eating), skiing, traveling, spending time outdoors and drawing pedigrees for any friend or family member who will allow her to do so.
Casie Genetti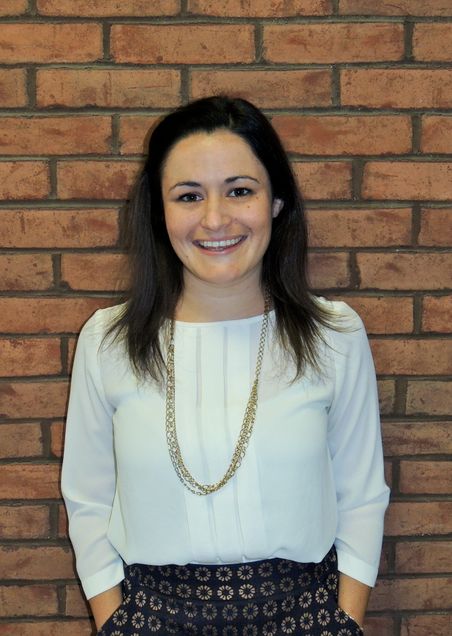 Casie is originally from Rhode Island and has spent the past two years living and working here in Boston.  Before settling back in New England, she received her B.S with a major in Biology from Davidson College in North Carolina.  At Davidson, Casie discovered her love for genetics while working in a Drosophila lab and decided to continue her molecular research post-graduation with a position in a colorectal cancer genetics lab at Massachusetts General Hospital.  During her time at MGH, she took advantage of shadowing some of the wonderful genetic counselors there, in addition to volunteering for a family crisis helpline.  While she loved her time in the lab, and continues to work there part time, Casie is excited to switch gears and begin her career as a genetic counselor!  In her spare time, she enjoys any craft project she can get her hands on, cheering on the Boston sports teams, singing along to Boston's only country radio station, and cooking/baking (…but mostly eating) with her roommates!
Lauren Gotsell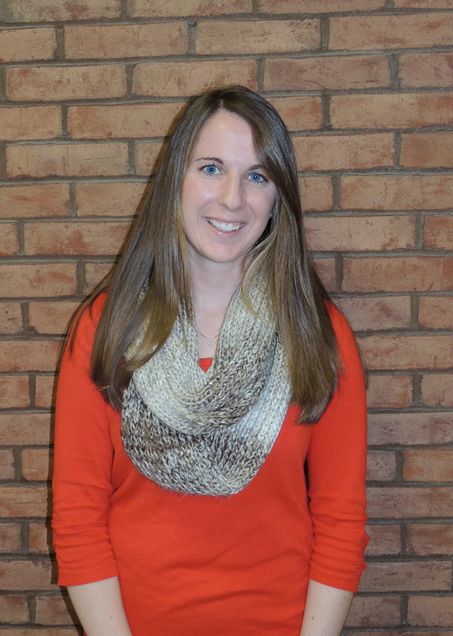 Lauren was born, raised, and currently resides in Reading, Massachusetts just 20 minutes or so north of Boston.  She ventured down south to Virginia Tech where she graduated magna cum laude with a Bachelor of Science in Biochemistry in 2013.  During her time at Virginia Tech she was involved with the Special Olympics of southwest Virginia and Best Buddies.  She was also an active member of SAVES (Sexual Assault Violence Education by Students) and biochemistry club.  After participating in summer internships in the drug discovery pharmaceutical realm Lauren realized her chatterbox personality was better suited to a career with more patient contact.  Lauren was drawn to the profession of genetic counseling because it was able to bridge her love of biochemistry and genetics with her passion for advocating for those with disabilities.  Lauren was excited to head back up north to Boston to be closer to her two dogs Tuukka and Chara.  Both dogs are named after some of her favorite players on her beloved Boston Bruins.  In her free time she enjoys rooting for the Boston Bruins, cheering on the Boston Red Sox, following the Virginia Tech Hokies, watching Law & Order, and spending time with her family and adorable puppies.
Alexander Ing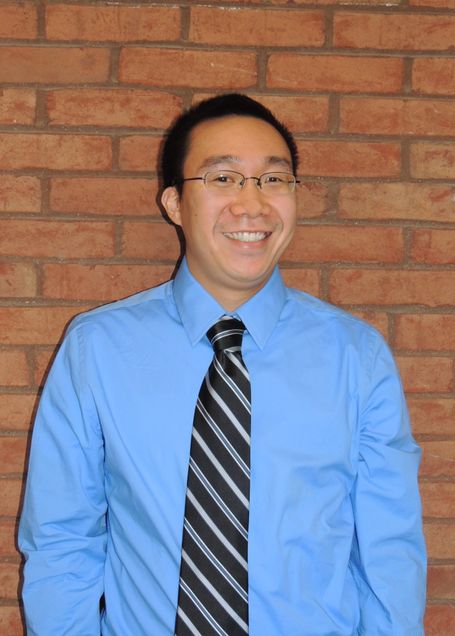 Alex is originally from Chicago, IL but has lived long enough in Boston to consider it his second home.  Interestingly, Alex is a Boston University lifer, receiving a B.A. in Biology and a minor in Psychology in 2010.  After graduation, he found a position within Boston University Medical Center's Department of Pediatric Infectious Diseases researching vaccine models against otitis media (ear infections) and trying to identify and quantify bacteria taken from nasal swabs via qPCR.  His interest in genetic counseling began after attending a program seminar while patiently waiting to complete an experiment, and realized it was the perfect career for him ever since.  Alex has also been a volunteer hotline counselor for the AIDS Action Committee of Massachusetts and an active participant in BU's Community Service Center.  In his spare time he enjoys playing tennis, reading, cheering for the Chicago Cubs and Boston Red Sox (in that order), and obsessing over his fantasy football lineups.
Amy Mueller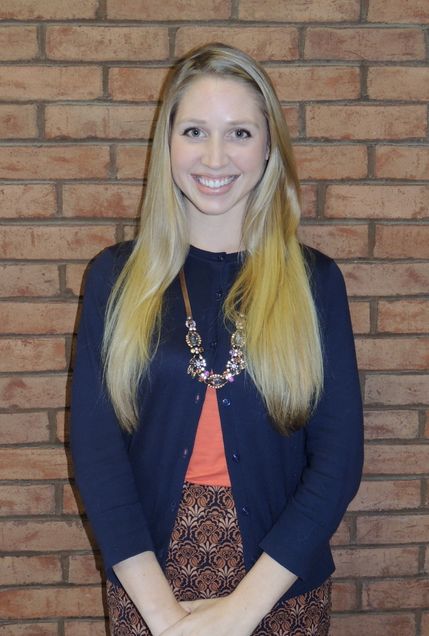 Amy's interest in counseling began with her experience providing direct care and advocating for adult women with physical and intellectual disabilities at the ARC.  She graduated from University of Richmond in 2010 with majors in biology and public health, and then moved to Baltimore to take part in graduate studies and HIV genomic research at Johns Hopkins University.  After learning about genetic counseling she decided to move home to Boston to work in a diagnostic genetics lab at Boston University.  Her interest in ethics and genetics led her to complete a Masters in Public Heath from BU with an emphasis in Health Law, Bioethics and Human Rights.  She completed her practicum at Children's Health Watch in the Pediatric ER, an experience that allowed her to engage with the community at BMC.  In her free time, she loves doing DIY projects with her boyfriend, Andrew, hiking and boating with family, watching documentaries, and exploring beautiful Boston!
Kelsey Newell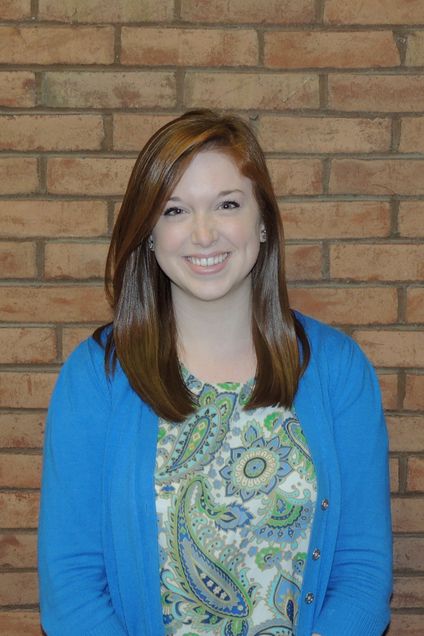 A lifelong Virginian, Kelsey grew up in Roanoke, VA and graduated from the College of William & Mary in 2012 with a B.S. in Psychology and a minor in Anthropology.  After graduating, she decided to stay in Williamsburg for another year to complete additional prerequisites for graduate school and work in a local restaurant.  As an undergrad, she volunteered with a health outreach education group as a sexual assault peer advocate and interned for a non-profit that advocates for abused or neglected children.  Additionally, she served as director of a mentoring organization that helps ensure a successful academic transition for new W&M students and mastered the art of walking backwards as a campus tour guide.  After fostering a strong interest in psychology and genetics as an undergrad, her passion for genetic counseling was solidified when she shadowed prenatal and cancer genetic counselors.  In her spare time she enjoys playing guitar, napping, watching movies, and exploring the amazing city of Boston!
Erika Palmaer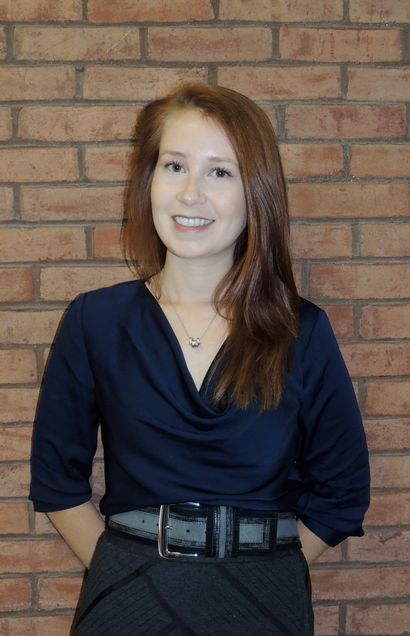 Born and raised in California, Erika decided to leave the golden coast for the wonders of Boston.  She first found her love for genetics while studying biological anthropology and nutrition at Central Washington University.  After college, Erika was lucky enough to find a job at Ambry Genetics in Aliso Viejo, CA.  Through Ambry, Erika first observed genetic counselors in their natural habitat and decided this was the job for her.  Once she began shadowing cancer genetic counselors at St. Joseph Hospital in Orange, CA, she found she loved the roles genetic counselors play in and out of the lab.  Although genetics is her primary focus, she felt compelled to give back to the community.  After completing a 40 hour domestic violence training program at the Women's Transitional Living Center in Fullerton, CA, she volunteered to spend a couple months helping women start fresh after abusive relationships.  She is thrilled to be continuing on her professional journey and there couldn't be a better place for her than Boston University.  When she isn't working, Erika enjoys cooking with friends, hiking nearby trails, and puns about science.
Hillary Porter

Hillary's family moved 5 times before she was in first grade, but they have been settled in Fairfax, Virginia since.  She attended University of Delaware where she graduated in 2013 with a Bachelor of Arts in Psychology and a minor in Biology.  She discovered genetic counseling in an introductory human genetics class as an undecided freshman and found it was the perfect combination of her interests.  As an undergraduate, Hillary was a part of Resident Student Association for two years and decided to use her leadership experience to co-found Active Minds at UD, an advocacy group to eliminate the stigma associated with mental health.  She held an internship at Planned Parenthood where she was the designated support for the women that came into the clinic.  Hillary was also a research assistant in her professor's Behavioral Epigenetic Lab studying the effects of different maternal care behaviors on gene expression in rat brains.  Hillary planned to move to Boston at some point in her life and has been enjoying the city and everything it has to offer.  In her free time, Hillary enjoys teaching herself to play guitar (mostly repeating the chords for Fast Car), running, and people watching at her hostess position at Otto Pizza.
CLASS OF 2014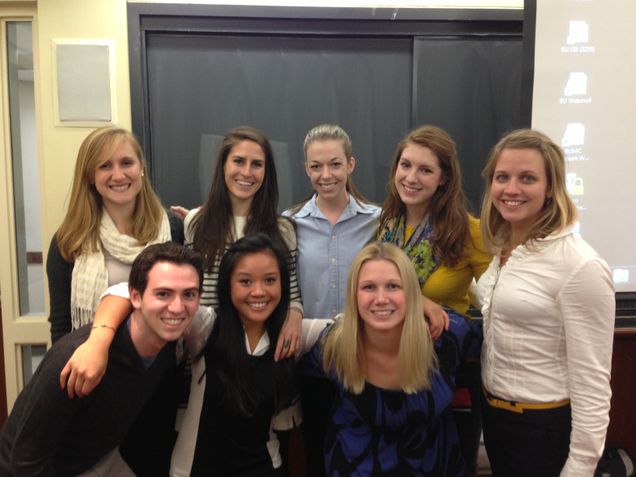 Lilly Torrey – New York, NY
Shannon Stasi – Seattle, WA
Elizabeth Krieg – Boston, MA
Samantha Stickevers – Boston, MA
Tessa Field – Boston, MA
Phil Connors – Boston, MA
Sheila Sutti – Boston, MA
Elizabeth Smith- Atlanta, GA
CLASS OF 2013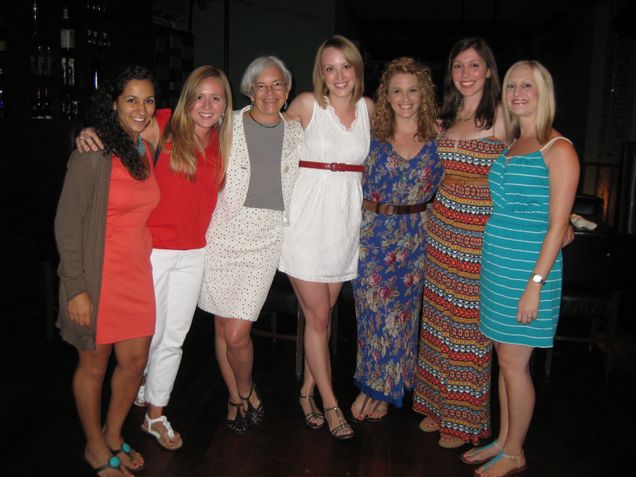 Nadine Channaoui – Boston, MA
Laura Fisher – Buffalo, NY
Nan Doyle – Boston, MA
Carmelina Heydrich – Boston, MA
Marie Discenza – Boston, MA
Erica Vaccari – Franklin Lakes, NJ
Lindsay Conant – Portland, OR
CLASS OF 2012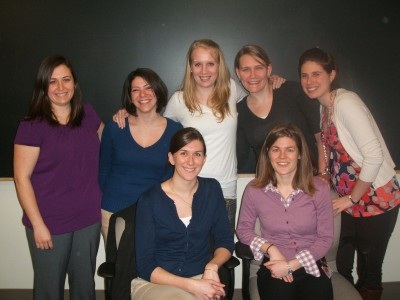 Shana White – Boston, MA
Natalie Vena – Atlanta, GA
Laurel Calderwood – Boston, MA
Tabitha Abrazinski – Chicago, IL
Kristin Levandoski – Boston, MA
Jennifer Walsh – Providence, RI
Andrea Muirhead – Boston, MA
CLASS OF 2011


Laura Fuerstman – Arlington, MA
Meg Sheehan – New York, NY
Kat Lafferty – Boston, MA
AJ Stuenkel – Aliso Viejo, CA
Erin Hoffman – Boston, MA
Laura Benedict – Rockville, MD
Diana Toledo – Boston, MA
CLASS OF 2010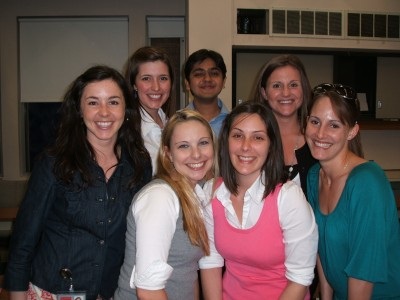 Mari Morse – Portland, OR
Jilliane Miller Sotelo – Worcester, MA
Kunal Sanghavi – Baltimore, MD
Erin Thorpe – Boston, MA
Katharine Coles – Houston, TX
Jennifer Hardt Boomsma– Honolulu, HI
Jocelyn Davie – Hanford, CA
CLASS OF 2009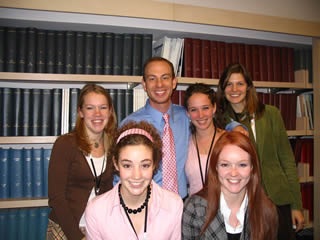 Emily Brown – Boston, MA
Ian Wallace – Pullman, WA
Meghan Connolly – Boston, MA
Jennifer Dick Hair – Rockville, MD
Denise Lautenbach – Boston, MA
Molly McGinniss – Sacramento, CA
CLASS OF 2008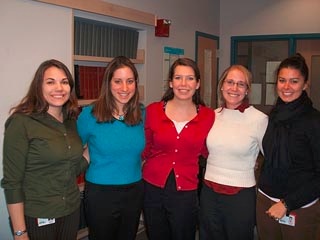 Leann Bartomioli – Rochester, NY
Tara Sousa – Washington, DC
Beth Hopkins – Wilmington, DE
Lindsay Paull – Washington, DC
Monica Dandapani – Boston, MA

CLASS OF 2007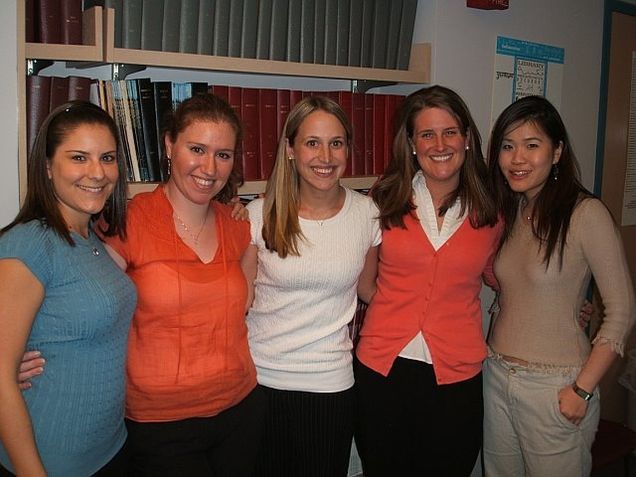 Chandra Oksala Somerman – Lancaster, PA
Anya Revah – New York, NY
Amy Lovelette Hernandez – Boston, MA
Samantha Baxter – Boston, MA
Christina Choi – Singapore