Students and Alumni
SECOND YEAR STUDENTS
Tala Berro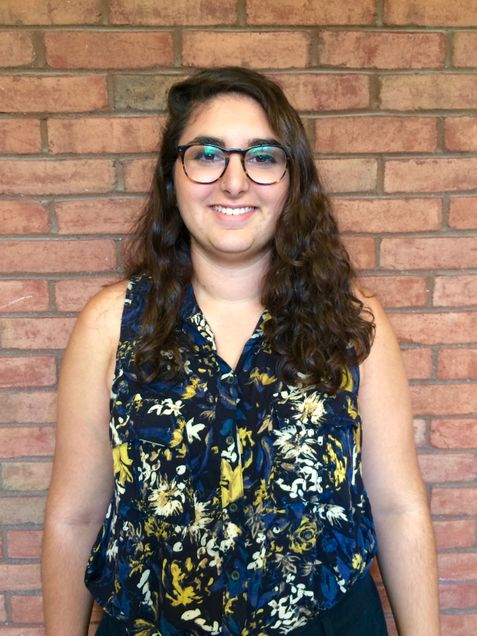 Originally from just south of San Francisco, Tala moved to Boston and received a B.S. in biology from Boston College. During her junior year, she studied abroad in South Africa and volunteered with a mobile health clinic that served townships surrounding Cape Town. She has worked in a cognitive and affective neuroscience lab both during and after college. As the lab's manager, she continued her investigation into the connection between sub-clinical social anxiety and emotional memory. She is also trained in crisis support and works as a hotline volunteer with the Rape, Assault, and Incest National Network. She spends her free time working with the organization Jewish Voice for Peace, practicing yoga, and reading fiction novels.
Brian Corner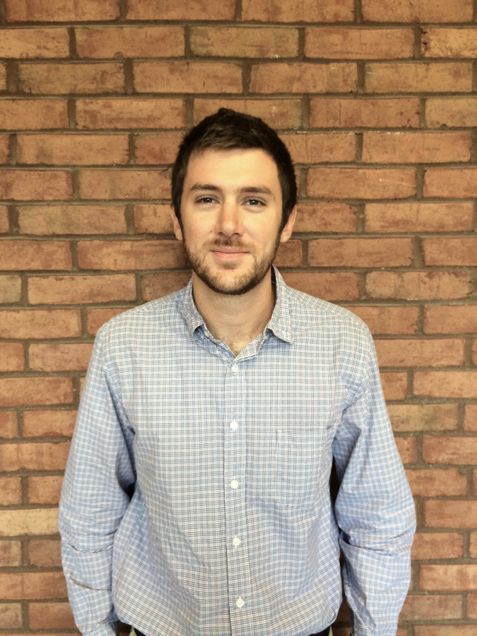 Brian grew up in the quiet town of Scituate, RI before moving to South Florida for his undergrad at the University of Miami. He studied Chemistry and Education and was always seeking a career that encompassed both science and communication. He worked as a lab assistant in a graduate level chemistry lab as well as tutored students of all ages around Miami. He spent summers working on a charter boat out of RI assisting tourists with fishing and diving. He also interned at the RI Department of Health Laboratories doing water quality testing for the state. After graduating undergrad he moved to Colombia and taught English as a Second Language for a year. He also spent time volunteer teaching at a school for the blind. Back in the US, he was given the opportunity to intern with a genetic counselor in Denver, CO in a center for maternal fetal health. He quickly fell in love with the profession and was eager to learn more. After visiting BUMC, Brian was ecstatic at the idea of studying there and joining the ranks of the wonderful people he met there. In his free time, he likes basketball, ping pong, craft beer, and anything ocean related.
Lindsay Derby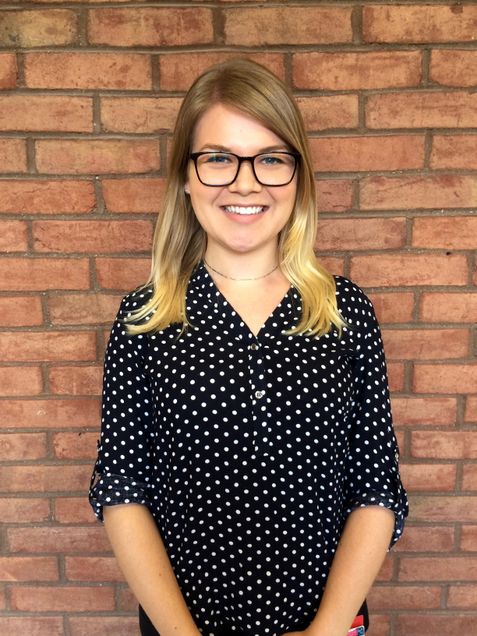 Lindsay is from Santa Clara, CA, but spent many years living in Davis, CA. Lindsay went to school at the University of California, Davis and received her B.S. in Genetics and Genomics, with a minor in Psychology. During that time, she worked in a postharvest food safety lab as a research assistant. Lindsay also volunteered at the UC Davis MIND Institute, where she was able to work with children with neurodevelopmental disorders. After graduating, Lindsay worked as a clinical research coordinator at the MIND Institute with studies involving autism spectrum disorder (ASD) and fragile X tremor/ataxia syndrome (FXTAS). She was able to shadow genetic counselors at the MIND Institute Genetics Clinic as well. In her free time Lindsay enjoys knitting, visiting with friends and family, and exploring the beautiful city of Boston!
Jessica Fallon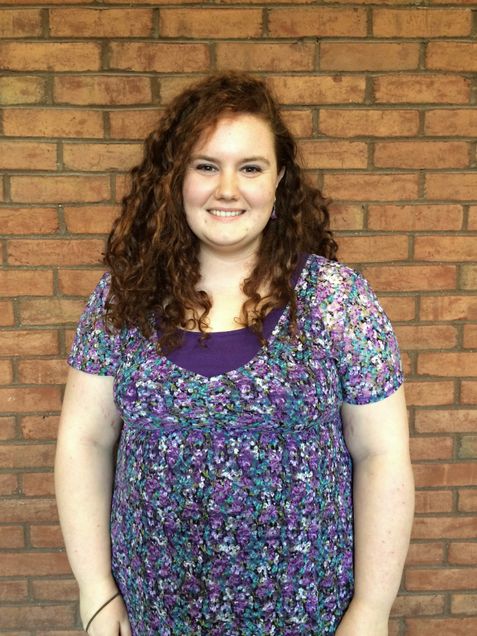 Jessica was born and raised in sunny San Diego, California and attended UCLA to get her B.S. in Human Biology and Society with a concentration in Historical and Social Studies of Science. During her time at school she filled her time with the UCLA Bruin Marching Band, the Tau Beta Sigma and Sigma Alpha Iota music organizations, contributing to the mental health advocacy organization Active Minds, working as an online listener for 7 cups of tea and the Crisis Text Line, heading up UCLA's Genetic Counseling SIG, and working as a student volunteer in UCLA's Pediatric Genetic Counseling department. Her other activities include movies, reading, playing the flute, listening to music and volunteering with IORG. She is so excited to be a part of the Genetic Counseling Program at BU, it is absolutely a pipe dream come true to join the amazing Class of 2018!
Christine Keywan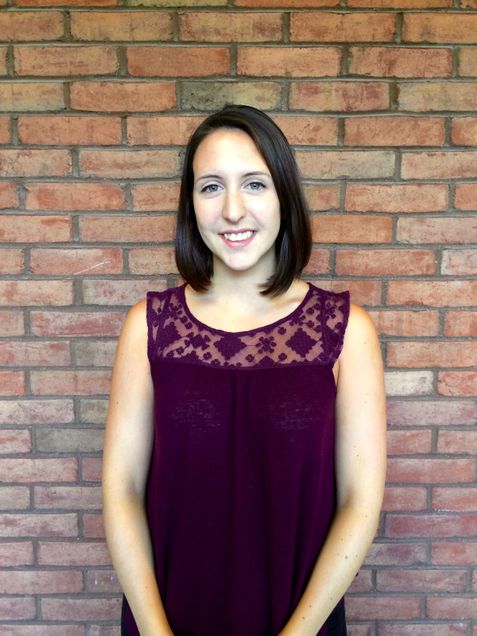 Christine Keywan moved to Boston from the University of Delaware where she majored in Biological Sciences with a minor in Disability Studies. Throughout her time in undergrad she was involved in an array of extracurricular activities which included both academic interests and athletic outlets. She became the president and co-founder of TEDxUD to spread local research developments and experiences with the UD community, and spent time each week as a Blue Hen Ambassador giving campus tours. She was worked as a camp counselor and head swim instructor at Camp Moe; a camp which was the first to integrate children with developmental disabilities with typically developing children. Most significantly, she worked at the Helen F Graham Cancer Center and Research Institute, where she was given the opportunity to conduct, present, and publish research on Lynch Syndrome and Familial Pancreatic Cancer, along with being able to practice leading cancer genetic counseling sessions under supervision of a wonderful set of genetic counselors who became her most esteemed mentors and friends. Christine is originally from Torrington, Connecticut and was welcomed to Boston by many family and close friends who have been the support system to whom she attributes much of her own success to. In her spare time, Christine enjoys competitive swimming, finding new chocolate shops in the city (there are way more than you may think), and anything outside or with the people she loves.
Kara Klemp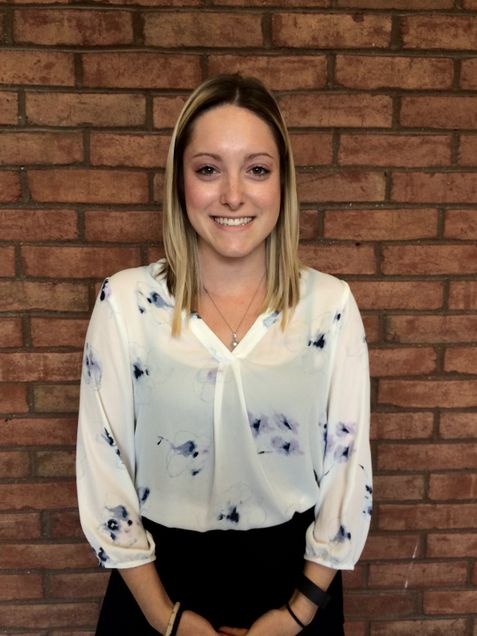 Kara is originally from St. Louis, Missouri and attended the University of Missouri – Columbia where she graduated in 2016 with a degree in biological sciences. Kara had her heart set on attending graduate school in Boston because of the city's diverse population and wealth of educational resources. During her undergraduate career, she worked as a student research assistant in an OB/GYN and Women's Health research laboratory and volunteered her time at a multitude of organizations such as, the Missouri Crisis Hotline and Cedar Creek Therapeutic Riding Center. During her senior year, she also gained experience as a student assistant for the genetic counselors at Ellis Fischel Cancer Center. Kara's favorite pastimes include travelling, experiencing new cultures, visiting museums and watching a wide variety of television and film with her cat, Gatsby. She couldn't be more thrilled to call Boston her new home!
Kaylin O'Brien-Miner

Kaylin is originally from rural Pennsylvania (York area) and attended Bucknell University where she received a B.S. in Biochemistry and Spanish. She spent an awesome semester abroad in Granada, Spain during her junior year of college, and fell in love with the language and culture. She hopes to one day be able to work with both English and Spanish speaking patients in clinic.  Kaylin was lucky to have two amazing internships at NIH over the summers during college where she worked with a genetic counselor that specialized in methylmalonic acidemia, an inborn error of metabolism. She'd dreamed about being a genetic counselor for a long time, but her summers at NIH confirmed that it was the career for her.  She enjoys volunteering for causes that she cares about, so she spent a lot of time in college teaching adult GED students and helping out on the RAINN crisis hotline. Now in Boston, she recently started a job as an intern in the cardiology department at Boston Children's Hospital. In her free time she likes to be outside exploring, whether in nature or in the streets of Boston. She also watches Scandal and The Bachelor religiously, and loves going to zumba classes.
Ellie Peacock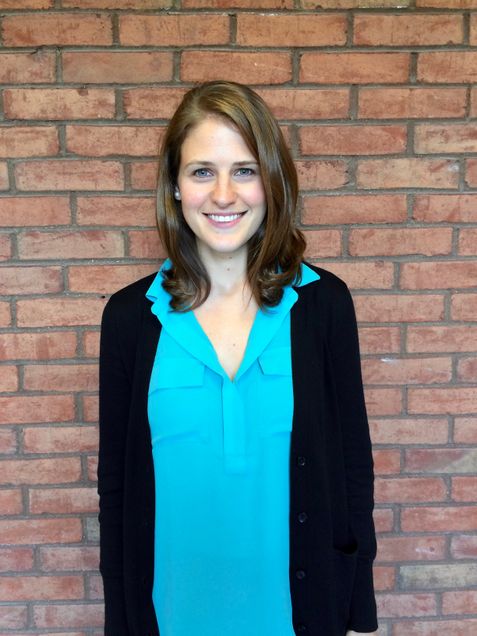 Ellie is originally from Arlington, VA, just outside of Washington D.C.  She earned her undergraduate degree from Duke University in 2012, where she studied religion alongside her pre-med classes. Outside of class she spent her time mentoring younger students, helping to run freshmen orientation, volunteering in the Duke Cancer Center, and camping out for Duke basketball games. She most recently worked as a Genetic Counseling Assistant in the Cancer Genetics and Prevention Program at BIDMC. She has lived in Boston for four years, and while she misses good barbecue and pimiento cheese, she loves exploring New England with her husband. On the weekends, you can find her baking and cooking meals for friends, reading, hiking, and spending as much time as possible outside.
Naomi Wagner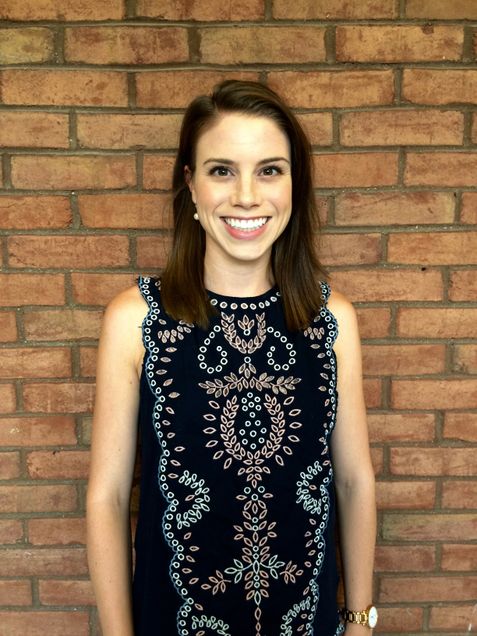 Naomi is originally from San Diego, CA. She attended Pomona College (in the Los Angeles area), where she was a biology major and Spanish minor. She was also a member of the varsity cross country and track teams. After graduating in 2013, Naomi spent a year working in a neuroscience laboratory in Munich, Germany and then two years working as a clinical research coordinator in New York City. She found genetic counseling through shadowing experiences and is excited to join this fascinating, growing field. Outside of school, Naomi volunteers with Achilles International (a running group for athletes with disabilities) and Crisis Text Line (a text-based crisis hotline). Naomi loves staying active, traveling, and eating ice cream. Despite her California roots, she has also developed a love for East Coast seasons.
Ellen Xu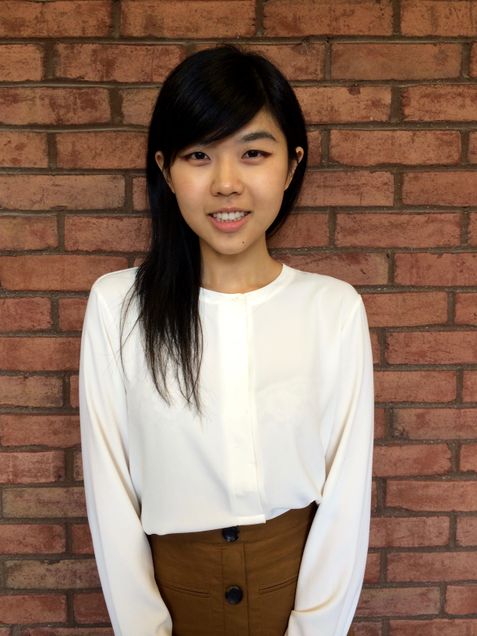 Ellen is from Toronto, Canada and received her Bachelor's Degree in Biology and Psychology from McMaster University. Throughout undergraduate years, she worked for a spinal rehabilitation program, managed a food bank, and obtained research experience in various laboratory settings. She discovered Genetic Counseling while conducting Developmental Biology research and was greatly drawn by the profession. In preparation for her career, she shadowed genetic counselors and volunteered on a crisis hotline. In her free time, she loves city exploring, nature trail hiking, and paddle-boarding. Being an avid coffee drinker, she is adjusting to incorporate Dunkin' Donuts into daily life.
RECENT GRADUATES: CLASS OF 2017
Deanna Brockman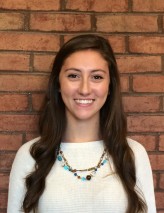 Originally from Buffalo, New York, Deanna was very excited to have the opportunity to move to the city Boston for her graduate studies. In May of 2015 she received her B.S. in Biology with a psychology minor from SUNY Geneseo in upstate NY. During her time at Geneseo, Deanna worked as a genetics tutor and as a student researcher studying epigenetic modifications in E. coli. She also served as a peer advocate for her school's peer-to-peer phone and Internet helpline service. It was her love of science and desire to work with people that made genetic counseling the perfect fit! After her junior year of college, Deanna spent the summer at Roswell Park Cancer Institute in Buffalo where she interned with a group of genetic counselors and completed a research project focusing on the changes in standard of care for cancer genetic testing over the last decade. In her free time, Deanna enjoys paddle boarding, crafting, practicing yoga, and exploring new places around Boston!
Jazmine Gabriel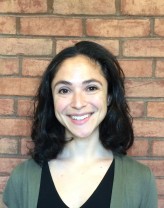 Prior to moving to Boston, Jazmine Gabriel lived outside of Albany, NY in an old farmhouse with a big red barn across the street. She moved to Eugene, Oregon after college to pursue a PhD in philosophy at the University of Oregon, and it was her dissertation research in the philosophy of biology and bioethics that prompted her interest in genetic counseling. She has been teaching philosophy to undergraduates since 2009, but when she wasn't grading or prepping for class, she could be found gardening and canning vegetables with her husband, jogging through the woods on the dirt path outside her house, meowing at her cats (they meow back), and complaining about owning a dog (he's cute and sweet, but still a dog). She also enjoys photographing and painting interesting textures, shadows, and shapes—as well as taking blurry cell-phone pictures of the many creatures she encounters on her walks through the woods.
Emily Glanton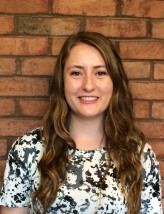 Emily is originally from the Wine Country of California, north of San Francisco, which was a beautiful place to grow up. She started dreaming of moving to Boston in middle school, and in high school she always hoped to go to graduate school in Boston after going to Los Angeles for college. She earned a BA in Spanish language at UCLA in 2015, and while there she was lucky to have amazing experiences in internships at Ambry Genetics, LA County USC Keck Cancer Center, UCLA Jonsson Cancer Center, and online peer counseling through 7cupsoftea.com. She loves to go antiquing, home decorating, reading, doing yoga, and visiting her family. After dreaming of BU's GC program for the past two years, it is truly a dream come true to be joining the program with the class of 2017!
Amanda Harding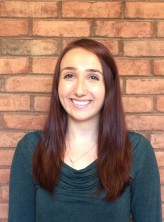 Amanda is originally from Seattle, Washington, but fell in love with Boston after visiting family in the city. She attended the University of Washington and graduated with a degree in molecular, cellular, and developmental biology in 2014. During that time, Amanda worked as a lab assistant and volunteered with multiple organizations, including Seattle children's Hospital and a local therapeutic riding center. She has since spent her time working as a genetic counseling assistant at the UWMC Medical Genetics Clinic. In her spare time, Amanda enjoys running, bouldering, sailing, horseback riding, and playing her flute. She (and her two kitties) could not be more excited to start this new adventure in Boston!
Beth Parks

Born and raised in the small village of Byfield, Massachusetts, Beth loves uncovering all the opportunities that Boston has to offer! Beth earned her B.S. in Biochemistry and Molecular Biology from the University of Massachusetts Amherst. Throughout her undergraduate career Beth had the opportunity to intern at Pfizer for three summers, most notably researching therapeutics for hemophilia and sickle cell disease. She also participated in a National Student Exchange Program at the University of Hawaii at Hilo where she volunteered in a special needs classroom at a local elementary school and explored the Big Island. In her spare time, Beth enjoys running, spending time with her family, and crafting!
Renee Pelletier

For the past 5 years, Renee has been lucky enough to consider herself a Bostonian, as she attended Northeastern University (BU's rival) for her undergrad. She studied Biology with a minor in Music Industry, and she fell in love with genetic counseling while doing her first co-op with Meghan Towne, a genetic counselor at The Manton Center for Orphan Disease Research, a genetic research study at Boston Children's Hospital. She now works as a full-time research assistant doing recruitment and enrollment for both The Manton Center and The BabySeq Project, a new research study investigating the impact of incorporating whole exome sequencing into the clinical care of newborns.  Additionally, she volunteers as a crisis hotline worker at Samaritans in Boston and is a "Baby Cuddler" at Boston Children's Hospital. She is originally from the small town of Amesbury, MA, where her parents, grandparents, great-grandparents, etc. grew up, so you could say she has some strong roots in New England. In her spare time, she loves writing and performing her music, skiing, traveling with friends and family, and exploring the beautiful city of Boston!
Ali Schwartz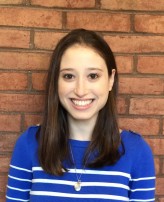 Ali was born and raised in Pearl River, NY, a small suburb of New York City. She graduated from NYU with a BA in psychology and a minor in genetics. During her last year of college, Ali received the Dean's Undergraduate Research Fund for her research on perception between partners in relationship conflict. She first discovered her passion for genetics when she was assigned to do a year-long presentation on Tay-Sachs disease for a molecular cell biology class. Ali then pursued genetic counseling by interning at Beth Israel Medical Center, in the Michael J. Fox Foundation's Genetics of Parkinson's studies. There she shadowed genetic counselors on the research team, and collected data by interviewing participants for their family medical histories. To gain counseling experience, Ali volunteered at a mental health practice as an intake counselor. Presently, Ali works at Beth Israel as a data manager for a study investigating the relationship between family medical history and Parkinson's disease. Ali has always loved Boston and is excited to finally live there! In her spare time, Ali loves baking with her twin sister, watching movies, and binge watching shows on Netflix.
Molly Valle

Molly is a Boston native, leaving briefly after high school to attend college at the University of New Hampshire, where she studied Health Management and Policy and Public Health.  Upon graduating in 2009, she returned to Boston to fulfill her dream of working at Boston Children's Hospital.  While at BCH, she has worked as a Clinical Research Coordinator in Neurobiology, mainly focusing on longitudinal neuro-developmental studies looking at early biomarkers for epilepsy and autism spectrum disorder in infants with a rare genetic disorder.   Molly loves books and usually has a few going at once, much to the chagrin of her roommates who she will readily ignore while finishing the latest thriller.  On weekends she often spends time on the Cape, where she loves to be out on the water, fishing or sailing with her family, which includes her twin sister and five amazing nieces and nephews.
CLASS OF 2017
Deanna Brockman – Boston, MA
Jazmine Gabriel- Harrisburg, PA
Emily Glanton – Boston, MA
Amanda Harding- Boston, MA
Beth Parks – Boston, MA
Renee Pelletier- Boston, MA
Ali Schwartz- Boston, MA
Molly Valle- Martha's Vineyard, MA
CLASS OF 2016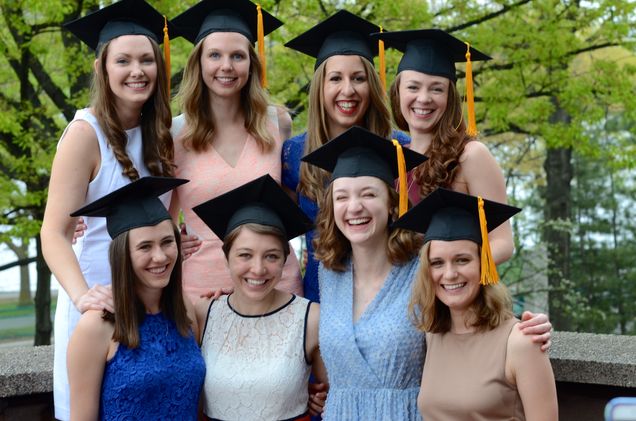 Elli Brimble – Palo Alto, CA
Margaret Emmet – Boston, MA
Hayley Green-Morfesi – Boston, MA
Lauren Hogan – Boston, MA
Courtney Manning – Springfield, MA
Catie Neumann – Orange, CA
Emily Palen – Lewisburg, PA
Grace VanNoy – Boston, MA
CLASS OF 2015
Sarah Cochrane – Boston, MA
Casie Genetti – Boston, MA
Lauren Gotsell – Boston, MA
Alex Ing – Boston, MA
Amy Mueller – Boston, MA
Kelsey Newell – Boston, MA
Erika Palmaer – Boston, MA
Hillary Porter – Washington, DC
CLASS OF 2014
Lilly Torrey – Boston, MA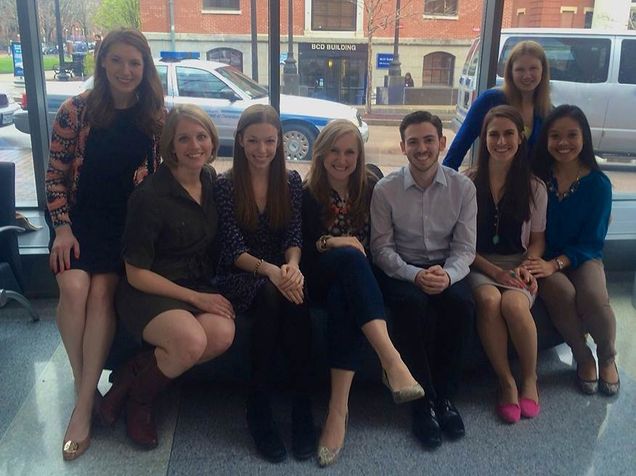 Shannon Stasi – Seattle, WA
Elizabeth Krieg – Boston, MA
Samantha Stickevers – Boston, MA
Tessa Field – Boston, MA
Phil Connors – Boston, MA
Sheila Sutti – Boston, MA
Elizabeth Smith- Atlanta, GA
CLASS OF 2013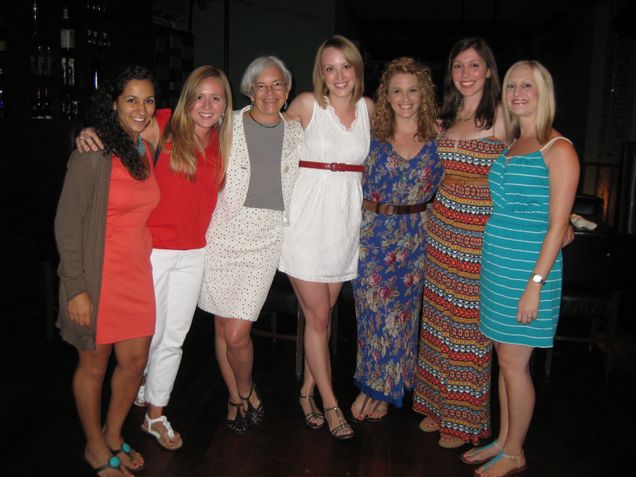 Nadine Channaoui – Boston, MA
Laura Fisher – Buffalo, NY
Nan Doyle – Boston, MA
Carmelina Heydrich – Boston, MA
Marie Discenza – Boston, MA
Erica Vaccari – Boston, MA
Lindsay Conant – Portland, OR
CLASS OF 2012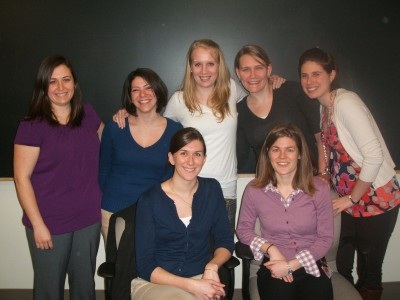 Shana White – Boston, MA
Natalie Vena – Boston, MA
Laurel Calderwood – Boston, MA
Tabitha Abrazinski – Chicago, IL
Kristin Levandoski – Englewood, NJ
Jennifer Walsh – Providence, RI
Andrea Muirhead – Boston, MA
CLASS OF 2011


Laura Fuerstman – Arlington, MA
Meg Sheehan – New York, NY
Kat Lafferty – Portland, ME
AJ Stuenkel – Chico, CA
Erin Hoffman – Denver, CO
Laura Benedict – Rockville, MD
Diana Toledo – Hanover, NH
CLASS OF 2010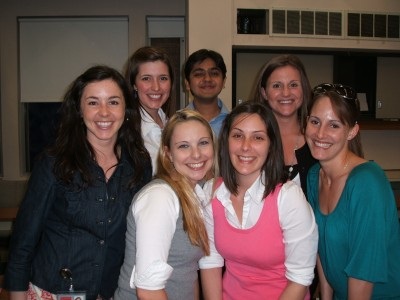 Mari Morse – Portland, OR
Jilliane Miller Sotelo – Boston, MA
Kunal Sanghavi – Baltimore, MD
Erin Thorpe – San Diego, CA
Katharine Coles – Boston, MA
Jennifer Hardt Boomsma– Honolulu, HI
Jocelyn Davie – Hanford, CA
CLASS OF 2009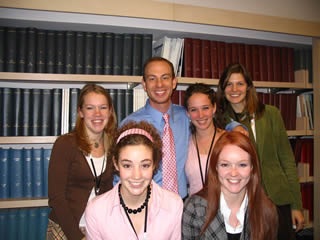 Emily Brown – Boston, MA
Ian Wallace – Pullman, WA
Meghan Connolly – Boston, MA
Jennifer Dick Hair – Rockville, MD
Denise Lautenbach – San Diego, CA
Molly McGinniss – Sacramento, CA
CLASS OF 2008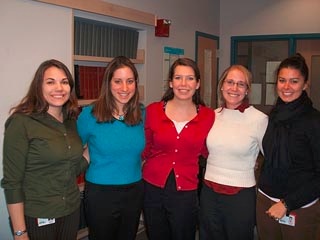 Leann Bartomioli – Rochester, NY
Tara Sousa – Washington, DC
Beth Hopkins – Wilmington, DE
Lindsay Paull – Washington, DC
Monica Dandapani – Boston, MA

CLASS OF 2007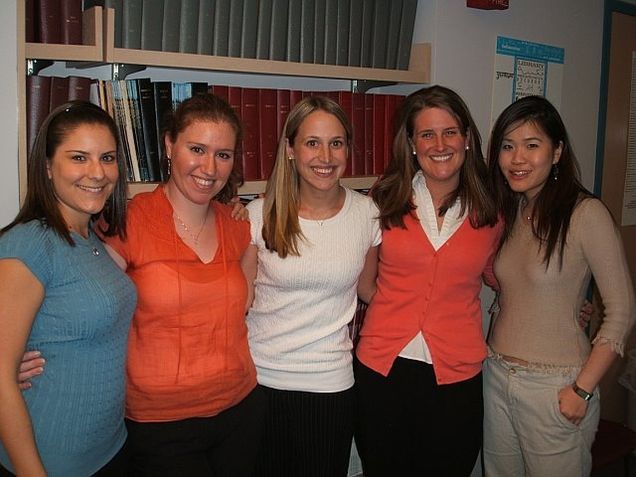 Chandra Oksala Somerman – Lancaster, PA
Anya Revah – New York, NY
Amy Lovelette Hernandez – Boston, MA
Samantha Baxter – Boston, MA
Christina Choi – Singapore