Boston University and the City of Boston
Boston University
Founded in 1839, Boston University is one of the oldest universities in the United States. It is also the fourth largest Research  Institution in the country with over 33,000 full-time students studying in more than 250 programs at 16 schools and colleges. In a city of over 60 academic institutions, Boston University helps foster a strong and prestigious educational atmosphere that is present throughout New England.
Boston University offers diverse undergraduate and post-baccalaureate educational opportunities. The Schools of Medicine, Law, and Management, the Colleges of Engineering and Fine Arts, the Graduate School of Arts and Sciences, and other branches of the University provide rigorous professional training with world-renowned professors. Boston University also offers a wide array of extracurricular activities and cultural events, and worthy outreach projects continuously strengthen ties with the community.
Boston University School of Medicine
Our medical school is located in the historic South End of Boston and shares a campus with Boston Medical Center, the School of Public Health, the Goldman School of Dental Medicine, the Solomon Carter Fuller Mental Health Center, and the Boston Public Health Commission.  The campus hosts over 3,000 medical students and graduate students actively engaged in the study of medicine and the biomedical sciences.
Boston University School of Medicine began its history as the New England Female Medical College, which opened in 1848 as the first institution in the world to offer medical education to women.  In 1873, the college merged with Boston University, becoming the first coeducational medical school in the United States. Throughout its history, BUSM has maintained a strong commitment to the study and practice of medicine in the context of its mission of service to society.  In addition, the medical school is a major research institution, ranking 12th among U.S. medical schools for sponsored research.  There are more than 600 funded research programs and more than 1,000 active clinical trials, providing an exceptional environment for students interested in basic science, clinical investigation, or public health and health-services-oriented research.  Students may also participate in international health programs and a variety of professional and social service activities.
Genetics and Boston University
The rapidly expanding field of genetics is well represented throughout the Boston University Medical Campus.  Boston University School of Medicine is fortunate to have the Genome Science Institute (GSI), which consists of 120 faculty members from the schools of Medicine, Public Health and Dental Medicine, whose mission is to expand our understanding of the role of genes in human health by fostering collaboration between BU investigators engaged in genetics and genomics research and education. The GSI was formed in recognition that excellent genetics research spans many BU departments and schools and that an institute connecting these varied investigators would have a synergistic effect.  The GSI hosts seminar series, symposia, and other opportunities for formal and informal interaction among faculty and students.
Boston Medical Center
The mission of Boston Medical Center (BMC) is unique and clear: to provide exceptional care, without exception to anyone who walks through our doors. As the largest safety net hospital in New England, BMC has a record of achievement and excellence that has improved the lives of millions of people over the years.  Innovative programs, technology, and research that transcends the scope of traditional medicine enable the staff to address the complex range of medical, social, economic and emotional factors that affect the health of our most vulnerable patients.  BMC provides a full range of pediatric and adult care services, from primary to family medicine to advanced specialty care. It is the largest and busiest trauma and emergency center in New England.  Many of the people served at Boston Medical Center (BMC) have unique needs that can hinder proper health care. These include language barriers, lack of transportation to and from appointments, and not enough money to properly feed their families. For many, BMC is a haven for accessing health care.  BMC's Interpreter Services Program is the most extensive in New England, handling nearly 200,000 health care-related interactions with patients and visitors each year, with more than 30% of patients who do not speak English as a first language.  BMC is the first hospital in Massachusetts to adopt an advanced video interpretation service offered in 150 languages, including ASL.
Boston, Massachusetts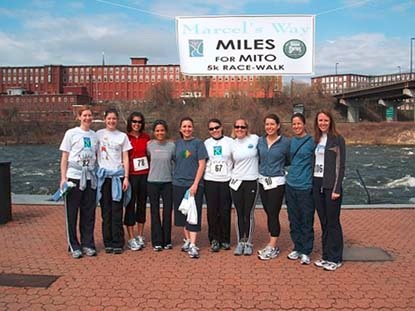 With over 150 public and private institutions of higher learning and a combined student population of a half million, Massachusetts is recognized worldwide for its academic heritage and reputation. The capital city of Boston combines a small town atmosphere with rich urban resources. It is the largest city in the six-state New England region and is located on the natural harbor of Massachusetts Bay and along the Charles River. The vibrant mix of students and faculty creates an exciting social and intellectual climate throughout the Bay State. Boston is also known for its cultural, commercial, and historical influences. The Museum of Fine Arts, the Boston Ballet, the Wang Theatre, the Boston Symphony Orchestra, and the Museum of Science offer a diverse array of enjoyable programs. In addition, the abundance of Boston's history is evident throughout the city. A walk along the Freedom Trail will lead you to sites such as Paul Revere's house, the tomb of John Hancock, the Bunker Hill monument, and the state Capital building. Areas such as the Boston Common, Public Gardens, Newbury Street, and Faneuil Hall Marketplace offer endless avenues for dining, shopping, and social gathering.
In addition, Boston is surrounded by beaches and mountains, providing opportunities for hiking, skiing, and watersports. One of the many advantages to living in Boston is that everything is accessible via the subway and bus routes of the Massachusetts Bay Transit Authority, popularly known as the "T" (http://www.mbta.com). The professional sports teams serve as a unifying force for the area and inspire deep loyalty in their fans (http://www.boston-online.com/Sports). Fenway Park (home to the Boston Red Sox) and TD Garden (home to the Boston Celtics and Boston Bruins) are located in the city and are easily accessible by the "T". In addition, three-time National Champions, the New England Patriots, play at the Gillette Stadium in nearby Foxboro, MA.