Admissions Requirements
The application portal for 2017 applicants will open in the Fall of 2016. Please check back for future updates and instructions.
If you have applied to our genetic counseling program before, please email gcprog@bu.edu so that we can help you navigate the reapplication process.
Please send transcripts to:
BU Graduate Medical Sciences Transcript Department
P.O. Box 9204
Watertown, MA 02471
The on-line application portal for each admissions cycle opens in September and closes on December 14. If you are currently completing your undergraduate degree, you should upload an unofficial transcript with your application and do not need to request an official transcript. If you are offered admission, official transcripts will be required at that time. If you are enrolled in courses that will be completed in December or January, please email an unofficial copy of those course grades or transcripts to gcprog@bu.edu as soon as they become available. If you are offered admission, official transcripts will be required at that time. The on-line application portal allows you to view the status of your pending documents. Therefore, you DO NOT need to contact us to inquire about the status of your application or the receipt of application materials. If you have questions that cannot be answered on this page or in the application portal, you are welcome to contact us at gcprog@bu.edu for assistance.
In early February, all applicants will be notified about whether they have been selected for an interview. Candidates who are selected for an interview will be scheduled for a visit in March or April, at which time they will meet with our students and faculty. Notices of acceptance will be provided by telephone on the national acceptance date designated by the Association of Genetic Counseling Program Directors (typically in late April or early May).
1)Undergraduate Transcript
Applicants must have earned a baccalaureate degree from an accredited institution. The majority of students will enter the program with an undergraduate degree in biology, genetics, psychology, nursing, social work, or public health. However, this program is available to individuals from all majors as long as the following college-level prerequisites have been completed: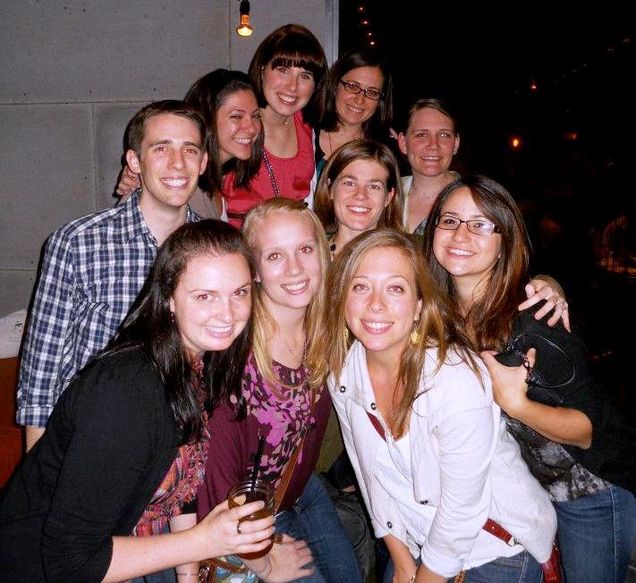 one quarter or semester of genetics
one quarter or semester of psychology
one year of biology
one year of chemistry
one quarter or semester of biochemistry
one quarter or semester of statistics
We will allow one course taken for Advanced Placement credit OR one course taken on-line to count towards the prerequisite requirements.  At the application deadline, you may also have up to two outstanding prerequisites that you plan to complete in the upcoming spring or summer.  However, these exceptions cannot include genetics or psychology.  Please list your plans for any pending prerequisite courses on your application.
Additional coursework in related fields (e.g. human genetics, psychology, public health, epidemiology, anthropology, sociology, neuroscience, maternal and child health, bioinformatics, computer science, etc.) can further strengthen your application.  If your transcript does not reflect your cumulative GPA on a 4.0 scale and your individual grades on an A-F grading scale please provide us with this information or consult a transcript service company.  We do not have a minimum GPA requirement; however, the average GPA for candidates that are selected for interviews is 3.5.
Official transcripts should be sent from every post-secondary institution you have attended for at least one year as a full-time student and from schools that document fulfillment of prerequisite courses.  Transcripts from any other schools are optional.  Should you matriculate at BU, then additional transcripts may be requested at that time.
2) Satisfactory Scores from the Graduate Record Examination (GRE)
The general GRE must be taken no later than December of the application year, and GRE scores cannot be more than five years old.  Subject GRE scores are optional.  Our GRE institution code is 3087.  You do not need to list a separate Department Code. We do not have a minimum GRE requirement; however, the average GRE scores for candidates that are selected for interviews are at the 70th percentile in each category.
Because genetic counseling requires strong written and spoken English skills, we require very high TOEFL or IELTS scores from international applicants.
3) Personal Experiences
Personal experiences relevant to genetic counseling are also required.  These may include:
– shadowing or meeting with a genetic counselor
– volunteer or advocacy experience (support groups, summer camps, fund-raising events, etc.)
– counseling experience (crisis hotlines, Planned Parenthood, etc.)
– laboratory experience (academic or commercial)
– research experience
4) Three Letters of Recommendation
There are no requirements regarding the background of your recommenders, but you are encouraged to choose individuals who can comment on different strengths.  Please submit only three letters of recommendation.
5) Personal Statement
Topics to be addressed in your personal statement include the academic, inter-personal, and extra-curricular experiences that led to your interest in the field and the personal characteristics that will contribute to your success as a genetic counselor. The personal statement should be 3-4 pages (double-spaced).
6) Resume / Curriculum Vitae
As part of your online application submission, please attach a resume or CV that includes the following.  Please note, not all of these items are required, but all are considered in the selection of interview candidates. You are welcome to include additional information that you think highlights the strength and diversity of your application.
-Undergraduate institution, degree, major, minor/concentration (if applicable) and cumulative GPA (on a 4.0 scale).  If you have a graduate degree, please include this information as well.
-Your GRE percentile scores for all three sections
-A list of the course titles, numbers, and grades received for any courses you have taken to fulfill our prerequisite requirements
-A list of any courses that you plan to take this coming winter/spring/summer
-Any genetic counseling observations or internships (including location, supervisor, and length of time)
-Any volunteer or paid experience related to genetics, disabilities, or healthcare (including location and length of time)
-Any peer or crisis counseling experience (including location and length of time)
-Any bench or clinical research experience (including location and length of time)
-Any publications or abstracts on which you are named as an author