Learn More About GMS Programs
Hello Students,
As the Associate Provost and Dean for the Division, I would like to personally welcome you to the Division of Graduate Medical Sciences (GMS) at Boston University School of Medicine (BUSM). I am sure your education here will be a stimulating, productive and enjoyable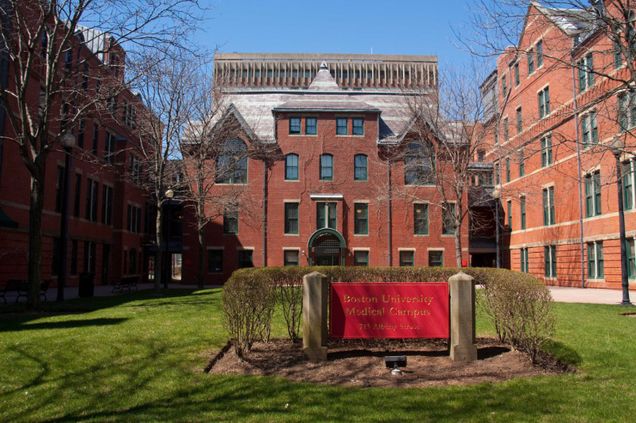 experience. As a newer member of the BUSM team, I am fascinated and impressed by each of our genuinely talented students' accomplishments and credentials. I am also proud to be working at an institution that clearly values the quality of its programs.
Whether you are a student interested in our MAMS or other Master's programs, a PhD/MD-PhD student in for the long haul or in one of our Certificate Programs, I'm sure you will find that BUSM is an exciting place to study. The Division's positive atmosphere is nurtured by our students' enthusiasm and originates with the driving force that supports all our programs and classes: the GMS faculty and our staff. The GMS staff is experienced and professional, in addition to friendly and always glad to help. Come by our office with questions regarding registration, financial aid, and thesis preparation, or any other areas in which you need assistance.
The GMS faculty is also amazing – they somehow manage to do it all. They are true scholars, researchers and great teachers. We encourage you to make an appointment to talk about your academic and professional concerns, like curriculum planning and life beyond graduate school, at any time. Our faculty are intelligent, caring people. Be sure to take advantage of their expertise.
Finally, you are joining a community of graduate students almost 900 strong! Your accomplished, hardworking peers and colleagues at BU will provide additional support and camaraderie, not to mention advice on all that Boston has to offer.
We recognize and celebrate that you have chosen to make an investment in your education in challenging times. It is our firm belief that your experience at GMS will be extremely rewarding on practical, professional and personal levels – and every one of us at the Division of Graduate Medical Sciences will work hard to ensure this. I wish you all luck in your efforts and look forward to meeting you in person.
Sincerely,
Dr. Linda E. Hyman
Associate Provost
Professor of Microbiology