Category: test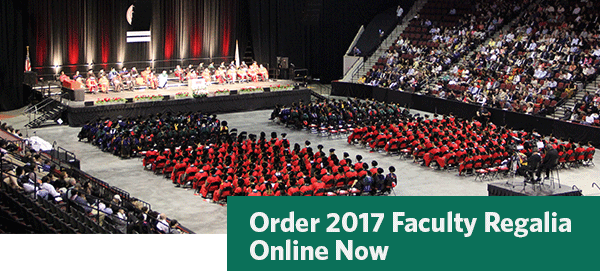 Dear BUSM Faculty,
Please submit your order for your 2017 Faculty Commencement Regalia at your earliest convenience. The deadline for submission of regalia information is Friday, Feb. 10. Order regalia here.
Commencement schedule:
2 p.m. Thursday, May 18, Agganis Arena, 925 Commonwealth Ave.
9 a.m. Friday, May 19, Track & Tennis Center, 100 Ashford St.
All-University Commencement
1 p.m. Sunday, May 21, Nickerson Field
Questions? Contact Kayleigh Klegraefe, GMS Graduate Affairs, at 638-5205 or Jessica Smith, BUSM Student Affairs, at 638-4166.
Thank you. 
New Degree Program Focuses on Health Sciences Education
This October, a new program – the Master's of Science in Health Sciences Education (MSHSE) – was unanimously approved by BU School of Medicine, the University Council Committee on Graduate Programs and Policies and the University Council. The program is offered through the Division of Graduate Medical Sciences (GMS), in collaboration with the School of Education (SED); Jeffrey Markuns, MD, EdM,  assistant professor of Family Medicine serves as  Program Director. Recruitment is underway for the inaugural class, who will matriculate in fall 2017. For more information, go to http://www.bumc.bu.edu/msed/hse/
The program offers those with degrees in nursing, medicine and other health-related areas an opportunity to pursue graduate studies in medical education. The MSHSE provides training in the principles of education and teaching that are applicable and adaptable to a specific health sciences discipline. It is designed to improve teaching skills and other aspects of health sciences education to help students advance their careers.
"This program will educate and train faculty from all the health professional fields who are committed to establishing themselves as master educators," said Markuns. "The broad range of required courses along with a mentored practicum will produce world-class faculty in health sciences education."
A certificate option is available for those with limited time and resources or who already have a strong background in general education, as well as the part- and full-time options to pursue the Master's degree  The certificate and Master's degree options are available for the tuition remission benefit for eligible BU faculty and staff The program is expected to be initiated on campus in the classroom, but then students will be able to pursue a schedule that allows for part-time participation.  Practicum based, it is designed for students to apply new skills from their studies directly to issues they already are seeking to tackle in their daily work.
The MSHSE provides numerous benefits to the University:
It provides an opportunity for those faculty interested in developing additional skills in teaching and education to pursue an advanced degree directly relevant to their daily work using BU tuition remission.
The program raises the profile of educational faculty throughout BU and creates new partnerships with educators from throughout the institution.
With an eye towards additional distance-learning options, the MSHSE offers faculty development mechanisms for internationalteachers in the health sciences from institutions around the world.
PROGRAM HIGHLIGHTS
 The Certificate and Master's in Health Sciences Education are offered through the Division of Graduate Medical Sciences (GMS), in collaboration with the School of Education (SED), plus electives offered in the Schools of Medicine and Public Health
Strong focus on practical skills application
Core courses emphasizing curriculum development, research, evaluation, and teaching
Robust practicum experience personalized for specific career goals
Support and mentorship
What: New England Science Symposium
Where: The Joseph B. Martin Conference Center at Harvard Medical School
When: Saturday, March 25, 2017
Deadline to submit abstracts: January 5, 2017
On behalf of the Harvard Medical School Office for Diversity Inclusion and Community Partnership and the Biomedical Science Careers Program (BSCP), we are asking for your help in identifying fellows/students (particularly African-American, Hispanic/Latino and American Indian/Alaskan Native individuals) involved in biomedical or health-related scientific research who would benefit from presenting their research projects at the sixteenth annual New England Science Symposium (NESS) to be held on Saturday, March 25, 2017 from 7:30AM to 4:30PM at Harvard Medical School in Boston, Massachusetts.
There is no registration fee for this symposium, but pre-registration is required.
To submit abstracts or to register, please visit this website.
For more information, please contact Rodolfo Ramos via email or phone at 617-432-5580.
GMS is holding a book drive for the youth-run bookstore training program, More Than Words!  This organization strives to empower youths in struggling situations so that they can take charge of their lives through business development.
There is a large bin in the GMS Office, L-317, where we ask that you drop off any books, CDs, and DVDs that you'd like to donate to the cause. There is no genre or age limit in terms of content; however, if you are leaving a textbook, please only leave if it was published or re-edited in the last five years. Please refer to this file for more detailed guidelines on what materials to donate.
When: Monday, November 28th, 2016. 6:30-8:00pm.
Where: Bakst Auditorium, Boston University School of Medicine (72 East Concord St, Boston, MA).
RSVP: here
Please join SIFMA NOW, Student Coalition on Addiction, Boston Homeless Solidarity Committee, BU Advocacy Training Program, Tufts Addiction Medicine Interest Group, and CIR Opioid Working Group for a screening of Everywhere But Safe–"a documentary film that examines public injection drug use in New York and charts a path toward healthier and safer communities. Filmed in New York City, Albany, Schenectady, and rural Columbia County, the film includes perspectives from people who inject drugs, public health experts, and government officials"–and panel discussion on the current state of the opioid epidemic.
Refreshments will be served.
This is an important topic with substantial impacts on patients, providers, and communities. We'd love to see you there!
Attention all GMS students:
Spring 2017 registration will take place on Sunday, October 23rd. Please visit the Registration page for registration information sent out to all students.
What: Fall Career Fair
Where: Metcalf Hall, George Sherman Union, 775 Commonwealth Avenue
When: Thursday, October 20th from 10:30AM – 3:30PM
The Fall Career Fair is a general, university-wide Career Fair open to students and alumni of all levels and majors. We encourage all students to attend this recruiting event. Professional attire is required. Bring resumes and/or business cards.
For a complete list of recruiters scheduled at the Fair, please visit Handshake.