Instrumentation and Resources
The Biomedical Forensic Sciences Program is proud to possess an array of state-of-the-art equipment housed within its Chemistry, Biology, DNA and microscopy laboratories. The application of new and innovative methodologies within the field of forensic science has produced an immense impact whereby it becomes imperative for graduates entering the field and those who are currently working within the field to be brought up to date with these methodologies.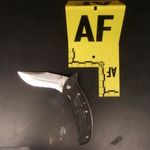 Crime Scene and Biology Facilities Students will learn the fundamentals regarding crime scene processing, documentation and chain of custody records. They will also become familiar with biological screening using wet-chemical techniques. Advanced technologies such as cell detection via fluorescence are also introduced.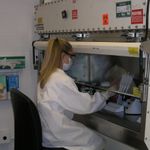 Forensic DNA Laboratory Students will have an opportunity to learn the fundamentals of human identity testing by utilizing advanced techniques such as Laser Microdissection, qPCR and STR fragment analysis. Emphasis will be placed on analysis of complex DNA mixtures.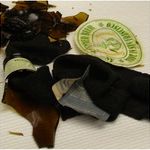 Chemistry/Trace Laboratory Students will learn how to quantitatively and qualitatively characterize such materials as controlled substances, ignitable liquids, hairs, fibers and other solid state materials via the use of GC/MS, FTIR, UV-Vis spectrophotometry and microscopy.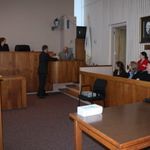 Law and Mock Court BMFS students have access to BU's school of law. Mock court is a 'laboratory' course designed to train students in the techniques associated with expert witness testimony.
| | | | | |
| --- | --- | --- | --- | --- |
| | | | | |
| Agilent GC-MS | Genesys UV-VIS | ABI 7500 for RT-PCR | 3130 Genetic Analyzer | Leica FSC Comparison Scope |
| | | | | |
| Nicolet 6700 FTIR with scope | LMD Scope with Fluorescence Capability | Gamry Series G 750 Potentiostat | DNA Mixture Software and Interactive Training Tools | Full range of optical microscopes and stereoscopes |