Order 2017 Faculty Regalia Online Now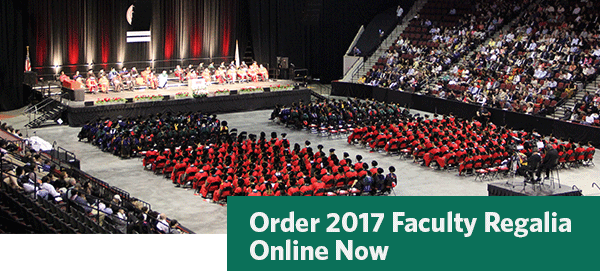 Dear BUSM Faculty,
Please submit your order for your 2017 Faculty Commencement Regalia at your earliest convenience. The deadline for submission of regalia information is Friday, Feb. 10. Order regalia here.
Commencement schedule:
2 p.m. Thursday, May 18, Agganis Arena, 925 Commonwealth Ave.
9 a.m. Friday, May 19, Track & Tennis Center, 100 Ashford St.
All-University Commencement
1 p.m. Sunday, May 21, Nickerson Field
Questions? Contact Kayleigh Klegraefe, GMS Graduate Affairs, at 638-5205 or Jessica Smith, BUSM Student Affairs, at 638-4166.
Thank you.