Biochemistry Faculty Awards
Congratulations to our GMS faculty Drs. Cathy Costello and Vickery Trinkaus Randall. For more information see Biochemistry.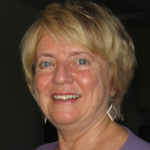 Congratulations to Catherine E. Costello for her appointment as a William Fairfield Warren Distinguished Professor, which was just announced by President Brown! This is major university honor, recognizing Cathy's superlative scientific accomplishments and scholarly contributions. This is the first time the professorship has been awarded to a faculty member whose primary appointment is at the medical school. Additional information Professorship.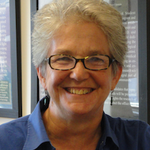 Congratulations to Dr. Vickery Trinkaus-Randall who was recognized with the GMS Faculty Recognition Award for her years of tireless efforts on behalf on all of the students of GMS.  Dr. Trinkaus-Randall has served as the Director of Graduate Studies for the CMB Program, taking each student under her wing from the date of matriculation to the day of graduation.  In addition, Dr. Trinkaus-Randall has been instrumental in creating the Foundations in Biomedical Sciences curriculum and one of the newest GMS initiatives, the Program in Biomedical Sciences.