Leadership
---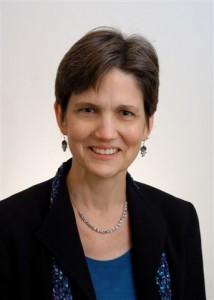 Emelia J. Benjamin, MD, ScM, FACC, FAHA, received her undergraduate degree at Harvard, her MD at Case Western Reserve University, and her Master's in Epidemiology at Harvard School of Public Health. She is a Professor of Medicine and Epidemiology at Boston University and is a clinical cardiologist at Boston Medical Center. She is author of over 400 peer-reviewed publications that focus on the on the genetics, epidemiology, and prognosis of a variety of cardiovascular conditions and markers including atrial fibrillation, echocardiographic findings, vascular function and systemic inflammation. She is multi-Principal Investigator on 2RO1 grants [2R01HL092577 and HL128914], and PI of the education and training core to the AHA-Tobacco Regulation and Addiction Center  [1P50HL120163], and Co-PI the Framingham Heart Study.
Dr. Benjamin volunteers for the NIH and professional organizations. She has served as a Chartered member of the NIH Cardiovascular and Sleep Epidemiology Study Section. She has volunteered for the American Heart Association (AHA) since 1992, serving on a variety of local and national Committees. She is Past-Chair of the AHA's Functional Genomics and Translational Biology Council and Study Section. She was the 2015 recipient of the AHA's Paul Dudley White Award. Currently she serves as Chair of the national AHA Cardiovascular Epidemiology Council's, Statistics Committee.
Dr. Benjamin serves as Assistant Provost for Faculty Development for Boston University Medical Campus, and as Vice Chair for Faculty Development and Diversity. A committed mentor, she has won local and national awards for her mentoring of early career investigators.