Jean S. McGee, MD, PhD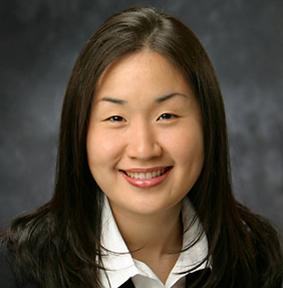 Assistant Professor of Dermatology
Director of the Laboratory for
Translational Epigenetic Research
Boston University School of Medicine
Administrative Office:
Boston University School of Medicine, Dept of Dermatology
609 Albany Street, J-505 Boston, MA 02118
Tel: 617-358-9700
Fax: 617-358-9709
Education
| | | |
| --- | --- | --- |
| 2013-2016 | Dermatology Residency | Boston University, Boston Medical Center, Boston, MA |
| 2012-2013 | Medicine Internship | Rutgers University, The University Hospital, Newark, NJ |
| 2005-2007; 2010-2012 | MD | Rutgers University, Piscataway, NJ |
| 2007-2010 | PhD | Princeton University, Princeton, NJ |
| 2003-2006 | MS | Cornell University, Ithaca, NY |
| 1999-2003 | AB | Cornell University, Ithaca, NY |
| | | |
Clinical Specialties and Research Interests
Clinical Interests:
Rosacea, Acne, Psoriasis, Eczema, Cosmetic Dermatology, Cutaneous Surgery
Research Interests:
Developing topical epigenetic therapies
Investigating the relationship between gut health and skin diseases
Summary
Dr. McGee received her A.B. degree cum laude and her M.S. degree with a full scholarship from Cornell University, followed by her Ph.D. degree from Princeton University. After receiving her M.D. degree from Rutgers University, she went on to complete internship training in internal medicine at Rutgers University – The University Hospital in Newark, New Jersey. During this time, she was recognized with an Intern of the Month Award. She was also nominated by medical students for the Golden Apple Award for excellence in teaching. Subsequently, she moved to Boston for her dermatology residency training at Boston University School of Medicine – Boston Medical Center. During this time, she garnered numerous awards and recognition, which include the Program Director's Award by the Department and a Resident of Distinction Award sponsored by Beiersdorf, Inc. She also served as the Assistant Chief Resident and the Chief Resident during the last two years of her training.
Dr. McGee has done extensive research in the field of retinoic acid metabolism, anti-aging, and epigenetic regulation of melanoma. Her research efforts were supported by grants from the National Institutes of Health and the New Jersey Commission on Cancer Research. Her current research focuses on assessing the feasibility of delivering epigenetic regulators as topical agents for patients with psoriasis and eczema. Dr. McGee is also recruiting patients to study the relationship between the gut microbiome and certain inflammatory skin diseases, such as rosacea.
Dr. McGee has a wide range of clinical interests, which include rosacea, acne, psoriasis, eczema, cosmetic dermatology, and cutaneous surgery. She also has special interests in providing cosmetic care unique to Asian skin.
Selected Publications
Rothbaum R, McGee JS. Aquagenic urticaria: diagnostic and management challenges. J Asthma Allergy. (Accepted)
Gonzalez EC, McGee JS. Research Techniques Made Simple: Laser Capture Microdissection in Cutaneous Research. J Invest Dermatol. (Forthcoming, October 2016)
Lauren CT, Antonov NK, McGee JS, de Vinck DC, Hibshoosh H, Grossman ME. Carcinoma en cuirasse caused by pleomorphic lobular carcinoma of the breast in a man. JAAD Case Rep. 2016 Aug;2(4):317-9.
Meillier A, McGee JS, Kartan S, Baskin SE. A case of multiple extrahepatic manifestations in a patient with untreated, chronic hepatitis C virus infection. Int J Infect Dis. 2014 Feb;19:93-4.
McGee JS, Kirkorian AY, Pappert AS, Milgraum SS. An adolescent boy with urticaria to water: review of current treatments for aquagenic urticaria. Pediatr Dermatol. 2014 Jan-Feb;31(1):116-7.
McGee JS, Phillips JA, Chan A, Sabourin M, Paeschke K, Zakian VA. Reduced Rif2 and lack of Mec1 target short telomeres for elongation rather than double-strand break repair. Nat Struct Mol Biol. 2010 Dec;17(12):1438-45.
Donato LJ, Suh JH, Noy N. Suppression of mammary carcinoma cell growth by retinoic acid: the cell cycle control gene Btg2 is a direct target for retinoic acid receptor signaling. Cancer Res. 2007 Jan;67(2):609-15.