Andrey Sharov, MD,PhD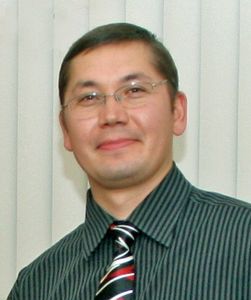 Assistant Professor of Dermatology
Administrative Office:
Boston University School of Medicine, Dept of Dermatology
609 Albany Street, Boston, MA 02118
Tel: 617-638-5500  Fax 617-638-5515
Education
Chuvash State University, Russia

Summary
Andrey Sharov MD, PhD is a Research Assistant Professor in the Department of Dermatology. He received his medical degree in 1997 and subsequently PhD in 1999 from the Chuvash State University, Russia.  He joined the Department in 2000 as a postdoctoral fellow. Dr. Sharov is a former recipient of the American Academy of Dermatology Scholarship Award, the North American Hair Research Society Mentorship Award, and the Research Scholar Award for Melanoma/Non-Melanoma Skin Cancer and Edward L. Milstein Research Scholar Award in Melanoma and Skin Cancer from American Skin Association. Currently Dr. Sharov is a recipient of the Mentored Research Scientist Development Award from the National Institute of Arthritis and Musculoskeletal and Skin Diseases/NIH. Dr. Sharov is studying the molecular mechanisms of skin development, with particular emphasis on the regulation and maintenance of adult stem cells in the skin. His research focuses on dissecting the signal transduction pathways which regulate stem cell quiescence to better understand how alterations in these signaling pathways contribute to melanoma and non-melanoma skin cancers.