Joseph Perez-Rogers
Ph.D. Candidate, Bioinformatics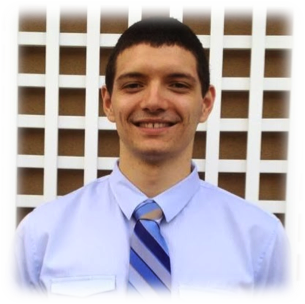 , Boston University School of Medicine
Spria-Lenburg Lab
Education
B.S. Bioengineering, Binghamton University, NY, 2012
Contact Information
Email: jperezr1@bu.edu
Research Interest
Leveraging gene-expression in the bronchial airway to develop a biomarker for cancer in the nose. Within this project, I am analyzing microarray gene-expression profiles from matched nasal and bronchial airway samples to develop a more robust biomarker for cancer in the nose. We hypothesize that gene-expression in the bronchus can inform gene-expression in the nose and that genes with similar expression profiles in both tissue samples will yield better biomarkers for cancer.
Publications
Perez-Rogers JF† , Byrd AL† , Manimaran S, Castro-Nallar E, Toma I, McCaffrey T, Siegel M, Benson G, Crandall KA and Johnson WE. Clinical PathoScope: rapid alignment and filtration for accurate pathogen identification in clinical samples using unassembled sequencing data. BMC Bioinformatics 2014, 15:262.
Hong C† , Manimaran S† , Shen Y, Perez-Rogers JF, Byrd AL, Castro-Nallar E, Crandall KA, Johnson WE. PathoScope 2.0: A complete computational framework for strain identification in environmental or clinical sequencing samples. Microbiome 2014, manuscript accepted.
Land WH, Qiao X, Margolis DE, Ford WS, Paquette CT, Perez-Rogers JF, Borgia JA, Yang JY, Deng Y. Kernelized partial least squares for feature reduction and classification of gene microarray data. BMC Systems Biology 2011, 5(Suppl 3):S13