Liye Zhang, Ph.D.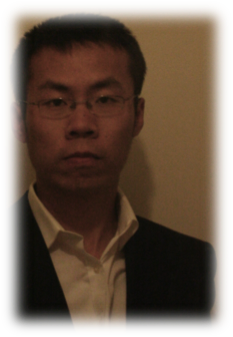 Postdoctoral Fellow, Monti Lab
Education
B.S., Biotechnology, Shanghai Jiao Tong University, Shanghai, China, 2007
Ph.D., Cell and Developmental Biology, Penn State University, State college, Pennsylvania, 2012
Contact Information
Email: zhangliy@bu.edu
Research Interests
I am interested in studying human diseases through genomics approaches. Recently, the next-gen sequencing technology is very successful in discovering the genetic bases for Mendelian diseases. However, it is still largely unknown about the causal mutations of cancer, due to the massive genome variations in tumor tissues.
We apply RNA, whole genome and exome sequencing as well as microarray and possibly ChIP-seq to comprehensively characterize the genome variations including Single Nucleotide Variants, Indels, Structural Variations and Copy Number Variations. More importantly, I am interested in understanding how these variations work together in a pathway or a system level.
Right now, I am working on identifying the molecular signatures for subgroups of lymphoma and advanced-stage neuroblastoma.
Publications
Jessica M. Bryant, Jérôme Govin, Liye Zhang, Gregory Donahue, B. Franklin Pugh, Shelley L. Berger.  (2012) The linker histone plays a dual role during gametogenesis in S. cerevisiae. Mol. Cell Biol. 32(14): 2771-83
Liye Zhang, Hong Ma, Frank Pugh. (2011) Stable and dynamic nucleosome states during a meiotic developmental process. Genome Res. 21: 875-884.
Liye Zhang, Chengguang Zhu, Xiaojun Zhang, Liping Zhao. (2008) Analysis of Gene Cassettes with Integrons from Biofilm Samples in Coking Wastewater and Phenol-degrading Bacteria. Chinese Journal of Applied & Environmental Biology, 14(5): 644-649.
Chenguang Zhu, Liye Zhang, Liping Zhao. (2008) Molecular cloning, genetic organization of gene cluster encoding phenol hydroxylase and catechol 2,3-dioxygenase in Alcaligenes faecalis IS-46. World Journal of Microbiology and Biotechnology 24: 1687-1695.