Charles Dumont, M.D.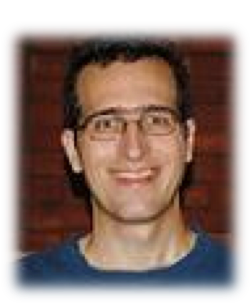 Pulmonary & Critical Care Medicine Fellow, Boston Medical Center
Spira-Lenburg Lab
Education
A.B., Physics, Princeton University, Princeton, NJ, 2001
M.D., University of Pennsylvania School of Medicine, Philadelphia, PA, 2005
Internal Medicine Residency, Hospital of the University of Pennsylvania, Philadelphia, PA, 2005-2008
Contact Information
Email: dumontc@bu.edu
Research Interests
Defining the airway gene expression profile in COPD. I am studying the clinical heterogeneity of COPD, specifically how airway gene expression relates to global and regional quantitative chest CT measurements of emphysema and wall thickness.
Publications
Thomas D, Dumont C, Pickup S, Misselwitz B, Zhou R, Horowitz J, Ferrari VA. "T1-weighted cine FLASH is superior to IR imaging of post-infarction myocardial viability at 4.7T." J Cardiovasc Magn Reson. 2006;8(2):345-352.
Fowler JW, Doriese WB, Marriage TA, Tran HT, Aboobaker AM, Dumont C, Halpern M, Kermish ZD, Loh Y-S, Page LA, Staggs ST, Wesley DH. "Cosmic Microwave Background Observations with a Compact Heterogeneous 150 GHz Interferometer in Chile." The Astrophysical Journal Supplement Series. 2005 January;156(1):1-11.