6th Annual Integrative Nursing Conference
Rediscovering Your Path:  Healing Our Patients, Healing Ourselves.
April 29, 2016 | 8:00am-4:00pm
Tirrell Room | 254 Quarry Street | Quincy, MA








Keynote Speaker

Janet F. Quinn, PhD, RN, FAAN
Dr. Quinn is an international speaker, consultant, and retreat and workshop facilitator in several content areas, including: Integrative Medicine and Nursing; Caring and Healing; The Way of the Healer; InterSpirituality and the Perennial Wisdom; Creating Habitats for Healing; and Spirituality and Healing. She is one of the earliest pioneers in Therapeutic Touch practice and research and has taught both all over the world.
Janet is also a trained Spiritual Director and Spiritual Coach in private practice, where she brings an InterSpiritual perspective to companion people from all faith traditions or none on the spiritual journey. She is Founder/Director of the Touching Body, Tending Soul™ program.
Janet is an elected Fellow of the American Academy of Nurses, was American Holistic Nurses Association Holistic Nurse of the Year in 1990, and Healer of the Year, Therapeutic Touch International Association, in 1995.  She is the Director of HaelanWorks in Lyons, Colorado, USA, and Associate Professor, Adjunct, at the University of Colorado College of Nursing in Denver, Colorado.

Speakers

Alison Shaw, NP, HNB-BC, LMT is considered a pioneer and thought leader in the field of integrative healthcare. She is a Family Nurse Practitioner, Certified Holistic Nurse, Licensed Bodyworker, Certified Energy Healer, and graduate of the Barbara Brennan School of Healing. With over 25 years of experience in primary care, holistic medicine and nursing, and private practice, she has developed a unique integrative modality known as Bodymind Repatterning™ which combines body-centered counseling, integrative bodywork and energy medicine in helping people discover  and resolve the hidden bodymind patterns that contribute to emotional and physical dis-ease.  Alison has developed and taught body-mind programs for individuals with cancer, chronic fatigue and other disorders and has spoken and taught extensively on integrative healing and holistic nursing. She is currently on the faculty of The Birchtree Center for Healthcare Transformation and co-directs the Center for Body Mind Integration in Lexington, MA.
Embodied Nursing: How to find your ground, move from center and embody healing presence
As holistic Nurses we know that how we "BE" is foundational to facilitating healing in others. How we live in our bodies is critical to achieving a state of wholeness, intentionality and healing presence. When in a physical and energetic posture that is stressed, ungrounded and uncentered, it is impossible to transform our inner experience, and to find and maintain a state of balance, openness and connection to our authentic self, which is the state of healing for ourselves and others. When we bring the body into an open, centered and grounded posture, the relaxation response is elicited and our emotional state will follow. By aligning with the physical center or "hara", intentionality and authenticity become more accessible.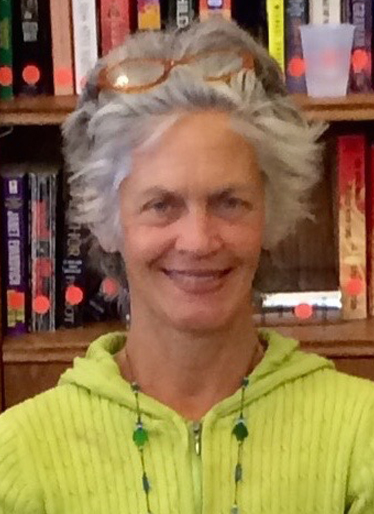 Betsy Simmons, MPH, RYT, is a health educator, trainer and group facilitator. She teaches breath and meditation for healing & movement practices such as yoga, energy exercise and qigong. Trained in public health, holistic healing, restorative justice, she continually learns and practices.
She credits her learning to U of North Carolina, U MASS Center for Mindfulness, The New York Zen Center for Contemplative Care, Capacitor, Alternatives to Violence Project, Kripalu, New England Center for Tai Chi, CSU Institute for Palliative Care & The Hospice Chaplaincy Network. Trained in Public Health, Holistic Healing, Spirituality and Trauma Healing, she continually learns, practices and shares.
At BMC, she works with The Program for Integrative Medicine and Health Disparities, co-facilitating Integrative Medicine Group Visits for people living with chronic pain and depression. She teaches movement and meditation to patients and staff and is the lead facilitator for Boston Medical Center's pilot staff mindfulness and resiliency program, "Breathe-Move-Connect."