Project Personnel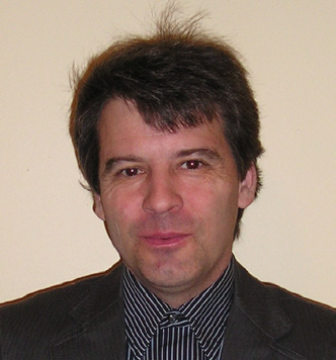 Markus Bachschmid, Ph.D., Research Assistant Professor: Dr. Bachschmid received his Ph.D. in the Dept. of Biology at the Univ. of Konstanz/Germany. He joined Dr. Richard A. Cohen's research group at Boston Univ. School of Medicine in February 2006. Dr. Bachschmid has a strong background in redox regulation and oxidative post-translational modifications of proteins (OPTMs), in particular prostacyclin synthase, cyclooxygenase, HRas and SirT1. His research interests include vascular and mitochondrial biology, biomarker discovery, and aging involving redox regulation of Sirtuins. He is currently developing site specific antibodies for oxidative post-translational protein modifications and strategies to monitor and quantify OPTMs in cell culture and animal models of cardiovascular biology in health and disease.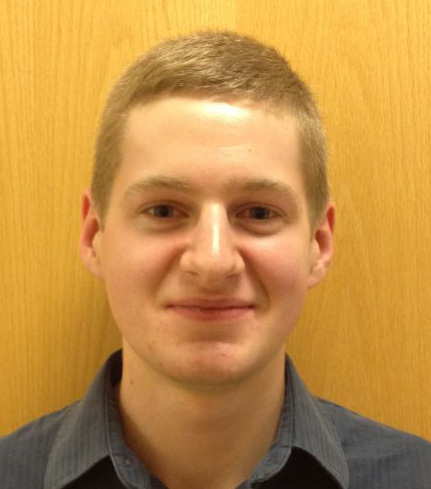 Christian Heckendorf, B.S., Research Fellow: Christian Heckendorf earned his B.S. in Computer Network and Information Systems at Wentworth Institute of Technology, Boston, MA. He is experienced in software development and Linux and Windows Server role applications. Mr. Heckendorf joined the CPC in the fall of 2010 to assist Dr. McComb in maintenance of the server architecture, data management for MS and proteomics and bioinformatics pipeline development. He currently administers the Center for Biomedical Mass Spectrometry compute-servers and high-availability storage arrays which host both commercial and open-source web-based proteomics tools, and more than 10 TB of active data, for the group members. His research interests include programming and bioinformatics, with emphasis on top-down MS/MS data analysis. He is developing a series of software tools designed to identify and characterize proteins and post-translational modifications from MS data and in silico databases. In addition he is pursuing an M.S. degree in computer science. He has been involved with further development of the Boston University Protein IDentifier (BUPID) suite of software tools, upgrading server hardware and operating systems, management of bioinformatics tools within the Core Laboratory and collaborative groups and development of novel code for bioinformatics of MS and proteomics data sets.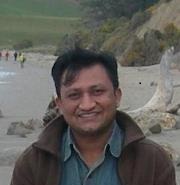 Vikas Kumar, Ph.D., Research Fellow: Dr. Vikas Kumar received the degree of M.S. (Hons) from the department of Biophysics, Panjab University, Chandigarh, India and received a Ph.D. under Dr. Christine Winterbourn in the Department of Pathology, University of Otago, New Zealand looking at reversible thiol oxidation during cardiac ischemia reperfusion. Dr. Kumar joined Dr. Richard Cohen's lab in the Department of Medicine, Boston University Medical Center in 2010, where he works on identifying oxidative post-translational modifications involved in cardiovascular disease relating to the western diet using the redox proteomics approach.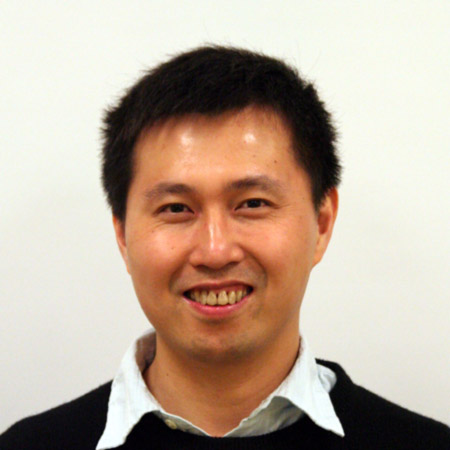 Cheng Lin, Ph.D., Research Assistant Professor: Dr. Lin received his Ph.D. in Physical Chemistry from Cornell University, and postdoctoral training at Cornell University and at Boston University School of Medicine. He currently serves as the assistant director of the BUSM Mass Spectrometry Resource, and as director of the FTMS Laboratory.
Dr. Lin's research focuses on the structural characterization of biomolecules using mass spectrometry, with particular interest in the development of radical driven fragmentation methods that are amenable to the FTICR mass spectrometers, including electron activated dissociation (ExD) and vacuum ultraviolet photodissociation (VUVPD). His present research efforts include: (1) protein PTM characterization, (2) glycan structural characterization, (3) fundamental ExD mechanistic studies.
Within the CPC, Dr. Lin contributes to the study of protein palmitoylation and its interplay with other oxidative PTMs. Dr. Lin also oversees the Bruker solariX hybrid Qh-FTICR mass spectrometer and two custom-built FTICR instruments, one with an external ESI source, and the other with a vibrationally cooled MALDI source, all of which are available for use in CPC projects.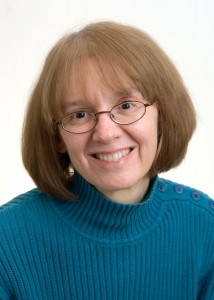 Jean L. Spencer, Ph.D., Instructor: Dr. Spencer received a B.S. from The Pennsylvania State University, University Park, PA; a M.S. from University of Colorado, Boulder; and a Ph.D. from Carnegie-Mellon University in Pittsburgh, PA. She is interested in the underlying mechanisms and functional consequences of heparan sulfate (HS) proteoglycan interference in various disease pathways, including emphysema, Alzheimer disease, diabetes, age-related macular degeneration, and glaucoma. She also is involved in the identification and characterization of proteins and post-translational modifications (PTMs) related to the progression of diseases such as cardiovascular disease. Her quantitative approach to these problems is based on a combination of biochemical, biophysical, and computational techniques.
As a result of her unique approach to research, Dr. Spencer has made major contributions to defining the mechanism by which HS controls the inflammatory enzyme neutrophil elastase in emphysema. An exciting offshoot of her work has been the development of a novel computational model (ChamP) that predicts the structure of HS chains and identifies patterns of protein binding. Her combination of the ChamP algorithm with in silico methods of model building and molecular dynamics simulation has become an innovative tool for discerning HS structural elements associated with protein interactionsHer recent mass spectrometry-based work has contributed to the refinement of an in-house developed software program (STRAP PTM) that uses counting methods for differential analysis of PTM changes which occur with disease. Ultimately, Dr. Spencer's research will provide a common basis for the creation of new strategies in understanding, detecting, and treating a wide range of diseases.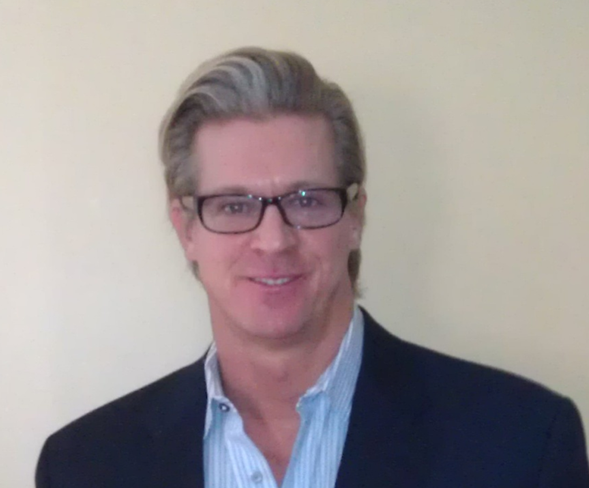 Stephen A. Whelan, Ph.D., Instructor: Dr. Whelan received his Ph.D. in the Dept. of Chemistry, Univ. of South Florida. He conducted his post-doctoral research at the Johns Hopkins Univ. School of Medicine under Gerald Hart where he studied the effects the post-translation modifications (PTMs), O-GlcNAc and phosphorylation, had on cell signaling events in type II diabetes, cancer and cardiovascular disease (CVD) in the NHLBI-supported proteomics center. His experience in mass spectrometry (MS), proteomics and breast cancer led him to accept a position as Assistant Research Professor in the Dept. of Surgical Oncology at UCLA. Here he used his expertise in MS and proteomics to lead translational research in the enrichment and discovery of candidate breast cancer biomarkers.
Dr. Whelan was recruited in February 2011 as a Senior Research Scientist. He is an expert in the characterization of biologically relevant samples by MS. Dr. Whelan participates in basic research and uses his expertise to link the biological aspects and analytical requirements of the CPC collaborative studies.. His research centers on studies of proteins and their PTMs that aim to define the relationships between metabolic disease and cardiovascular disease. He is combining his experience in biomarker discovery and translational research with his driving interest to understand the effects of unfavorable metabolic conditions and diseases, such as obesity, diabetes, and hyperlipidemia, on CVD by studying the comprehensive changes in PTMs, with the goal to develop diagnostic and prognostic biomarkers which will have tremendous clinical utility.
Chunxian (Kady) Yao, Ph.D., Postdoctoral Associate: Dr. Yao received a B.S. in physical chemistry from Xiamen University, Xiamen, Fujian, China, a M.S. in biophysical chemistry from University of Saskatchewan, Saskatoon, SK, Canada and a Ph.D. in analytical Chemistry from University of Washington, Seattle, WA. Dr. Yao joined the Center for Biomedical Mass Spectrometry in 2007 and has worked under the guidance of Dr. Catherine Costello on a variety of projects including characterization of peptides/proteins and their post-translational modifications by mass spectrometry as they relate to aging, autoimmune and pulmonary diseases.
Dr. Yao has recently joined the research group of Richard A. Cohen, MD, in the Vascular Biology Section of Department of Medicine, BUMC. Her research interests include investigation of proteome of oxidative post-translational modifications (OPTMs) contributing to cardiovascular physiology and pathophysiology, by using advanced proteomic mass spectrometry. She will do this with the goal of developing methods in sample handling, mass spectrometry application and database searching algorithms, to improve separation and detection of crucial proteins/peptides in the discovery of OPTMs and biomarkers. She enjoys the collaborative opportunities to work with worldwide researchers and scholars with multiple research interests.
Joseph Zaia, Ph.D., Professor of Biochemistry: Joseph Zaia, Ph.D., Professor of Biochemistry: Joseph Zaia is an expert on applications of mass spectrometry in the fields of protein structure, glycoproteomics and glycomics. He has published widely, including a series of highly regarded reviews.
Professor Zaia received a B.S. from Bates College and a Ph.D. in organic chemistry from MIT in 1993, working in the laboratory of Professor Klaus Biemann on peptide sequencing using mass spectrometry. After a one year post-doctoral fellowship at MIT, he had a second post-doctoral appointment with Professor Catherine Fenselau at the University of Maryland, focusing on mass spectrometry of metalloproteins. He joined the cartilage biochemistry group of Osiris Therapeutics, Inc., in June, 1996 and worked on the characterization of glycoproteins and proteoglycans from connective tissue. In June, 1999 he joined the Dept. of Biochemistry at Boston University School of Medicine. His research focuses include (1) glycomics and biochemistry of glycosaminoglycans, (2) glycoproteomics of influenza virus glycoproteins, and (3) development of bioinformatics for glycomics and glycoproteomics. Within the CPC, he contributes to the determinations of protein post-translational modifications and analytical and bioinformatics research and development projects needed to support the ongoing studies. Prof. Zaia also has oversight of the Agilent Q-TOF MS system and the Thermo LTQ-Orbitrap MS systems that are part of the CBMS and available to the CPC.