Travel Award Program
The BU-BMC Cancer Center provides partial support ($500 per trainee) for up to two trainees working in the area of cancer research to attend a conference or meeting. Congratulations to the 2019 travel award recipients listed below.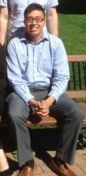 Justin K. Lui, Pulmonary and Critical Care Fellow
Boston University School of Medicine
Mentor/Sponsor: Mark Grinstaff
American Thoracic Society Meeting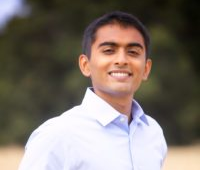 Anup Tank, Graduate Student
College of Engineering, CRC
Mentor/Sponsor: Darren Roblyer
AACR Annual Meeting
Past Recipients
Spring 2018 Recipients:
David Jenkins, Graduate Student
Mentor: W. Evan Johnson, Medical Campus
22nd International Conference on Research in Computational Molecular Biology (RECOMB) 2018
Jiarui Zhang, Graduate Student
Mentors: Avrum Spira and Marc Lenburg, Medical Campus
Early Detection Research Network (EDRN) Conference
Spring 2017 Recipients:
Kevin Chandler, Postdoctoral fellow
Mentor: Catherine Costello, Medical Campus
Gordon Research Conference on "Glycan Function and Structure from Nucleus to Niche"
Hannah Peterson, Graduate student
Mentor: Darren Roblyer, Charles River Campus
AACR Annual Meeting 2017
For additional details of the program and instructions for submitting your application for a travel award please contact Rachel Flynn, Assistant Professor (rlflynn@bu.edu ● 617 358 4666).