Chair's Blog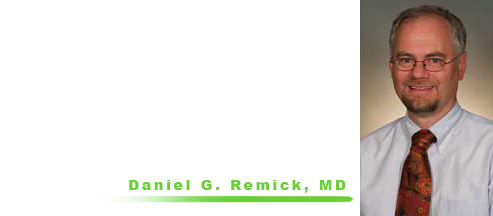 March 2013  Purchased service agreements – Part I
Physicians' organizations frequently provide professional services to hospitals or other healthcare entities. If the physicians are providing these services they are not able to engage in patient care activities and they should be fairly compensated for this time. One model that is used to calculate the value of these services is based on Clinical, Administrative, Research, Teaching, and Strategic which is frequently referred to by its acronym, CARTS. As a specific example, if a physician spends 20% of his/her time as the quality officer for their Department then the hospital would provide 20% of the physician's compensation and the remaining 80% would come from professional billing. An important aspect of a purchased services arrangement is a negotiated agreement on the amount of time spent on the activity. In the specific example, the hospital agrees to purchase 20% of the time for doing quality work. A physician cannot expect that the hospital will pay 40% of the time if the agreement was for 20%.
December 2012 Future shortage of pathologists
Summary. There is a looming shortage of pathologists based on the following data:
The Department of Health and Human Services projects that the future need for pathologists will exceed the number available and in training (1).
The American Association of Medical Colleges documents that pathologists are the second oldest group of physicians, the number of practicing pathologists has decreased and the number of pathologists entering pathology training has decreased (2).
The Human Resource and Services Administration (HRSA) has compiled extensive data projecting future physician needs in virtually every specialty, including pathology. These data clearly document a projected shortage of pathologists (1). More specifically, from 2005 until 2020 the report projects that there will be a need for 23% more pathologists compared to the baseline number of pathologists practicing in the year 2000 (Exhibit 42). The report projects that an additional 5400 pathologists will be needed by 2020. Despite the increased need for pathologists, the number of practicing pathologists is only projected to grow by 3% (Exhibit 51). The difference between the demand (an additional 5400 pathologists) and the supply (1000 pathologists) means that there will be a national shortage of 4400 pathologists by the year 2020. This extensive report details the methodology used to make these projections.
The HRSA report was published in 2008, so there is sufficient time to determine the accuracy of the projected trajectory. The American Association of Medical Colleges (AAMC) tracks the physician workforce and the 2012 AAMC Physician Specialty Data Book confirms the projections. In previous years the discipline of pathology had the third highest percentage of the number of providers over the age of 55 (Figure 6 in the report). We have now moved into second place. Currently 57% of pathologists in practice are over age 55. Additionally, the number of pathologists currently in practice has actually decreased, compared to virtually all other specialties which have increased (Figure 11). The number of first year residents in pathology has also declined (Figure 17).
These are the links to the original reports with the data and analysis.
(1)  The Physician Workforce, Human Resource and Services Administration, US Department of Health and Human Services
http://bhpr.hrsa.gov/healthworkforce/reports/physwfissues.pdf
(2)  AAMC 2012 Physician Specialty Data Book
https://members.aamc.org/eweb/upload/2012%20Physician%20Specialty%20Data%20Book.pdf
August 2012 Supreme Court decision on Affordable Care Act
In June, 2012 the Supreme Court ruled that the major provisions of the Affordable Care Act were constitutional. The Affordable Care Act is the name given to the historic healthcare reform law passed by Congress and signed by the president in 2010. The Supreme Court's decision is good news on several fronts. First, indecision creates havoc with long-range planning. It is difficult to prepare for the future when there is uncertainty. Whether one agrees or disagrees with the provisions of health care reform, they have now been ruled to be the law of the land. Second, the Affordable Care Act does provide a way millions of Americans to obtain access to healthcare. Third, access to appropriate health care does improve lives. While it may be argued whether the Affordable Care Act is the appropriate vehicle for doing this, there are no studies in the literature showing that denying healthcare improves patient outcomes or the health of people. To be stated more bluntly, having health insurance improves the chances that you will live a long, healthy life. Fourth, as stated in the name, Affordable, it is possible for healthcare to be extended to people without bankrupting the economy. I practice medicine in the state of Massachusetts where health care reform has been present since 2006. While some disproportionate share hospitals (i.e. safety net hospitals) have had financial difficulties, Massachusetts has the lowest rate of uninsured people in the nation. What does all this mean for the practice of pathology? As a physician I am excited that more people have access to healthcare.
May, 2012 Celebrity P values
Most celebrities have stature which exceeds their actual contributions to society. Details of their daily lives, clothes that they wear, or food that they have recently consumed, have little bearing on the important issues of the day. Compare world hunger with the latest meal a celebrity recently consumed at a restaurant. World hunger should clearly occupy more of our thoughts. How does this relate to statistical analysis? In many situations statistical analysis will show the out of dozens of data points a single value is statistically significant compared to the rest. This single, statistically significant probability value (p value) will be accorded celebrity status when the data are described. This places undue emphasis on this single value to the exclusion of the remaining data, which may actually be more biologically relevant. In some situations, this single p  value will account for the majority of the discussion of the experimental results. This is not a single value which represents an outlier, or a data point which is not been appropriately statistically analyzed. The issue revolves around a single data point which has been given emphasis which exceeds contribution to the literature. Investigators are warned to consider the contribution of the data and not treat individual data points for liberty status solely on the basis of a p value.
March 2012 – The review process
I just finished serving on 5 NIH study sections in the past 3 months, reviewed 13 manuscripts for different journals, in addition to reviewing local grants. Given this intense recent activity it is worthwhile to reflect. Regarding the process, it is amazing how well the review process works. To provide some background, reviewers are blinded to the other reviewers' comments until the review is complete. For NIH, reviews are posted on line about 2 days prior to the meeting but you do not see the other's comments until yours are posted, thus allowing, unbiased, independent review to take place. For journal reviews, typically you do not receive the other reviewers' comments until the editor has reached a decision. Given this blinded, independent process it is amazing how frequently reviewers concur on the major weaknesses of the grant or manuscript. Of course this does not mean there is absolute agreement every time, but the congruity of concerns is striking. The most frequent important weakness found by reviewers is a lack of mechanism, i.e. the grant/paper will only catalog responses. While there is little doubt of the value of careful studies that fully document changes that occur, it is more important to ascertain why these changes occur. Another common failing is confusing association with causation. In my particular field, there are changes associated with the inflammatory response during asthma, but they do not cause the response. A different aspect of the review process also deserves comment, specifically the hard work done by the reviewers. Substantial time and effort is devoted to reading grants and manuscripts and the financial reward is either zero (manuscript review) or below minimum wage (NIH). Most reviewers engage in the activity out of a sense of duty rather than a desire to exert influence over their particular field (although there is some element of truth to reviewers having grandiose opinions of their opinions). If you have complaints about the review process, you should ask to participate by offering your services as a reviewer. Most NIH study sections and journals seek knowledgeable reviewers who will help evaluate the science.
Protection of Human Research Subjects – November 2011
The Department of Health and Human Services announced that they are considering modifications to the regulations that govern the protections of human research subjects (see link below). The purpose is to update the rules since they have not been substantially changed since 1991 and the adoption of the "Common Rule". It is called the common rule since most federal agencies use these guidelines. A notice was sent outlining the possible changes and requesting comments. There are several issues that would directly impact the ability of pathologists to conduct research. For our discipline, one of the most important issues was a potential requirement to obtain informed consent to use "left over" tissue for research purposes. Another proposal would require retrospective informed consent to use archival tissue. The rationale for these changes is that patients should have rights over their bodies and tissues, and that no one should profit from using these samples without permission. There can be little doubt that there should be respect for persons, as detailed in the Belmont report, and that no human research subject's health should be placed at risk without their consent. However, using tissue destined for discard or archival blocks does not place the patient at risk, other than potential release of information. The samples have already been collected and they will be discarded, or archived. The only real risk to the patient is informational risk, i.e. the loss of private health information. It would be impracticable to retrospectively request permission, especially if a substantial amount of time has elapsed since the collection of the tissue and the study. It is appropriate to allow use of these tissues as long as the patient's identity is kept confidential. Requiring informed consent would stop many ongoing research projects within pathology and we strongly believe that our research has value. The American Society of Investigative Pathology (ASIP) has provided a detailed response and will closely watch this issue (see below). Since this is an advanced notice, there will be additional discussions as these proposed rules are developed. Pathology will be closely watching this issue and providing input to ensure that human research subjects are protected, and that research will be allowed to continue.
ASIP response: http://www.asip.org/paffairs/PAWG%20Final%20Comments%20on%20ANPRM%20(Final-101911).pdf
Advanced notice from Health and Human Services: http://www.hhs.gov/ohrp/humansubjects/anprm2011page.html
5 years –  September 1, 2011
It has been five years since I arrived at Boston University School of Medicine and Boston Medical Center. It would be appropriate to prepare a list of the things I've enjoyed, the accomplishments the department has achieved, and the work yet to be done. However, there is insufficient time to prepare a thoughtful and complete compilation. With that caveat, most of the aspects of this position have been very enjoyable. The faculty working when I arrived were high-caliber, hard-working individuals. The newly recruited faculty nicely complement the existing faculty. The department has enjoyed strong support from both the university and the hospital, even during these times of financial duress. We have accomplished an expansion of the faculty and a significant increase in academic productivity and extramural grant support. Challenges remain, including appropriately positioning pathology in an accountable care organization at an institution with an important safety net mission. Additional grants need to be written to address some of the pressing research issues that affect our patient population. Hopefully the next five years will be as rewarding and productive as the first.
Future job prospects for pathologists – July 2011
This blog will review some of the data concerning the pathology job market. My specific agenda is to encourage the brightest and the best to enter the field of pathology. The worry is that the substantial negativity posted on the internet will discourage medical students from applying to pathology residency programs.
There are 2 sets of data that will be reviewed. The first is the annual American Society of Clinical Pathology's annual job market survey, which began in 2006. This survey is given every year during the in service examination. The data below asked residents finishing training if they were looking for a position, and whether they had a job at the time of the survey. The actual data from those reports, by year, is listed below.
ASCP Job Market Survey Results
| | | |
| --- | --- | --- |
| Year | # looking | % with job offers |
| 2007 | 461 | 76% |
| 2008 | 174 | 85% |
| 2009 | 120 | 60% |
| 2010 | 93 | 69% |
| 2011 | 112 | 61% |
For those new to the field, the sharp change in the number looking for a position from 2007 to 2008 occurred during the time when the pathology residency programs were reduced from 5 to 4 years. Additionally, during this period there was a substantial increase in the number of pathology residents who looked for fellowships instead of going directly into practice. More information about fellowships may be found in the excellent article by Jim Crawford (Am J Clin Path, 2011, 135:338-56, PMID 21350087). Early surveys only asked graduating residents if they were looking for work, so those data are presented to be consistent.
Another survey was done by the College of American Pathologists, the largest of the pathology organizations.  http://www.cap.org/apps/docs/pathology_residents/pdf/joint_session_presentation_slides.pdf
This survey contacted pathologists who actively looked for a position in 2009 and 2010. This survey is different from the 2006 to 2011 ASCP surveys which asked people towards the end of their training if they had a position. The CAP survey asked after they had finished training if they found a job. Here are those results:
| | | | |
| --- | --- | --- | --- |
| Year | # looking | % with job | % very pleased – neutral about new job |
| 2009 | 76 | 100% | 95% |
| 2010 | 145 | 100% | 95% |
Here are the conclusions based on the experience of job seekers over the past 2 years:
1)    You are very likely to find a position as a pathologist (100% job placement).
2)    You are very likely to be satisfied with your job (95%).
Finally, pathology leadership closely watches the job market and cares greatly about whether our residents and fellows find positions, and whether those positions are satisfying. Fortunately, the data says that everyone gets a job, and most are satisfied.
Graduation – June 2011
The Boston University School of Medicine held its graduation at the end of May, and I was privileged to attend. Graduation ceremonies are really uplifting for several reasons. For the last two years the graduation speaker has been selected from the ranks of the faculty, which has been a great success. Both of the speakers, Drs. Lowe and Borkan, delivered truly outstanding commencement addresses. They were able to speak directly to the strengths of the graduating class, their training at our medical school, and the challenges they will face. The addresses were both humorous and poignant and they were able to deliver a personalized message not possible with an outside speaker. The graduation ceremony was much better when the speakers were selected from our own faculty. Graduation ceremonies are also enjoyable because all of the faculty gathered together to celebrate a significant accomplishment. It provides a welcome relief to the stressful aspects of delivering healthcare. Everyone pulls together with the same goal, something that does not always happen at an academic medical center. Finally, it bears mentioning that one of our pathology faculty, Carl O'Hara, M.D., won the Stanley L. Robbins Excellence In Teaching Award. This award is given to one faculty member once per year, and was named in honor of Dr. Robbins, the former Chair of Pathology at Boston University School Medicine. Dr. O'Hara teaching superb credentials made him an obvious choice for this prestigious award.
Pioneering Women in Medicine – May 2011
I had the distinct pleasure of taking Dr. Nancy Bucher out to lunch this month. Dr. Bucher has had an impressive career in medicine extending back several decades. She was part of a small group of 10 women out of a class of 100 who went to medical school at Johns Hopkins. During this era, there were very few opportunities available for women in medicine and some medical schools refused to admit women. It is remarkable that during the lifetime of a currently living person such a limited appreciation of people's talents was official institutional policy. After medical school, Dr. Bucher embarked on pioneering basic science work to study how the liver regenerates after injury. Her investigations clarified some of the basic concepts of liver regeneration, well before her male colleagues. Her published work is remarkable for the breadth and depth of her studies, which were among the first to define that priming is an important aspect for the regeneration of liver cells. Dr. Bucher was very successful as a basic scientist at a time when these careers were not really open to most women. It was enjoyable to speak with this engaging scientist and hear her stories.
Team Activities – April 2011
The Shock Society has a 5 kilometer "fun run" that is held every year during the annual meeting. I have been allowed to organize this run several times in the past, and the planning is also fun. First, you have the opportunity to go online and map out a course to take advantage of the intrinsic beauty of the location. The Shock Society's meeting this year will be held in a hotel on the riverfront in Norfolk, Virginia. A scenic course has been planned that hugs the waterfront both going out and returning. See for yourself http://www.mapmyrun.com/routes/view/31159612. Second, the race organizer designs and orders the T shirts which are given out as part of the run. Although I do not have great design skills, it is enjoyable to spend a little time in a non-scientific activity. Third, race Marshalls are required to direct the runners and the organizer has the privilege of allocating these coveted positions. Actually, you end up politely asking non-runners if they would be willing to volunteer (and they always do). Finally, on the day of the run the organizer will stand in front of the eager crowd of runners and explain the course. What academic would not like the chance to expound to a captive audience?
Electronic books – January 2011
Electronic books have become increasingly popular with a number of vendors selling their products, including the different versions of Kindle, Nook, readers for iPhones and Blackberrys, etc.. I have used one version of an digital reader and found it to be fabulous – for its specific purpose. It is excellent for reading straight text, such as a standard novel. In fact, I prefer the e-book to a standard book for several reasons. First, you can have several different books loaded onto your e-book which makes it very easy for travel. You never need to worry about not having something to read when your plane is delayed. Second, a newspaper subscription is downloaded by five o'clock in the morning so you never need to wait to have the paper delivered. Third, you can read the book one-handed since only one hand is necessary to turn the pages. This seems a little silly, but when you comfortably positioned, you do not need to extract an arm to turn the page. Finally, it is very easy to search and download books which are very inexpensive for new bestsellers. However, there are some limitations. I have one of the original versions of an e-book, and pictures and graphics are suboptimal. If I attempt to send myself a file containing a scientific paper, invariably the graphics or photomicrographs lack detail. These limitations are relatively minor, and if my current e-book should die I will be ordering a replacement within the hour.
NIH Budget – Decmber 2010
During the month of December, 2010, Congress is working towards completion of the budget for the nation. In the proposed 2011 annual federal budget of $3,690 billion, $32 billion will be used to support the research sponsored by the National Institutes of Health (NIH). To place this in perspective, the NIH budget is less than 1% of the annual federal budget. Even though the NIH budget is small, $32 billion is a lot of money. In times of financial austerity, it is appropriate to ask whether the benefits of NIH research outweigh the dollars. It should be noted that my research is funded by NIH, so I cannot be considered unbiased. A clear example of the value of NIH funded research may be found in the Framingham Heart Study, which was begun in the 1940s and is under the auspices of Boston University. Landmark results from the Framingham Heart Studies described many of the risk factors for developing cardiovascular disease, leading to effective new treatments. Diabetes and obesity are major epidemics in the United States, and NIH funded research directly addresses these problems. Studies funded by the NIH document that regular exercise and modest weight loss are the best measures to prevent Type 2 diabetes. While this may seem obvious, having clear data supporting the benefits of lifestyle modifications provides a sound basis for medical recommendations. The dollars invested in NIH provide more than just better healthcare, they also serve as an economic engine. According to a report by Families USA, every dollar spent on NIH funding results in more than $2 in economic output. One third of new drugs developed by industry cite an NIH sponsored grant, or an NIH patent. If the multiplier effect is taken into consideration, nearly 700,000 jobs are derived from NIH funding. An objective assessment should conclude that dollars spent on NIH are a wise use of the public's money.
Keys to success – November 2010
What are the keys to success? The first issue raised by this query is how one defines success. The question came up after watching the movie, "The Social Network", so one can appreciate how the definition of achievement would be difficult to define. Leaving aside how to define achievement, there are elements and characteristics (i.e. keys) which will help attain your goals. Among these are 1) Defining your goal in advance, 2) Having a good idea, 3) Focusing on that specific goal in a maniacal fashion and 4) Taking advantages of new opportunities as the landscape quickly changes. Those are not listed in the order of priority, or even chronological order in which they may have occurred. Some of these appear to be in conflict, such as how do you focus but still retain flexibility in order to capitalize on new opportunities? There is no formula that will precisely define the keys to success, such as 22% good idea + 49% goal definition etc. Those who made significant advances usually have a blend of these elements, in addition to other attributes. The ability to decide the appropriate emphasis for each of these elements may well represent another key to success.
Pathology, Healthcare Reform and Reimbursement – October 2010
How will healthcare reform impact the practice of pathology? At this point in time, no one can answer this question definitively since multiple events are in motion making predictions difficult. Providing insurance to 32 million additional Americans should increase the volume of business. For example, if these people now have screening colonoscopies, or screening mammography, there will be more biopsies for the pathologist to interpret. For the patients, this is good news since screening programs detect earlier cancers, when they may be more curable. However, providing this additional healthcare has an additional price. Cost savings will pay for a portion of this increased price. However, as the nation examines how physicians are reimbursed, the fee for providing professional services may be targeted for reduction. There are opportunities for reducing the expense of healthcare, and pathologists should play a critical role by appropriately directing laboratory testing. We should always keep the health of the nation in mind, rather than our own income. The motto of Boston Medical Center is: Exceptional care without exception. If we focus on improving overall health we have a stronger chance of providing better access, better health, and lower cost. If we only attempt to protect our personal income, pathologists will not be viewed as strong partners in healthcare reform. We would become marginalized and risk losing both credibility and income as only the lowest price will be perceived to have value.
Molecular Pathology – September 2010
Molecular pathology is viewed by some as the future of diagnostic pathology, while others dismiss it as the latest gimmick which will have no substantial impact. They can be little controversy concerning the current utility of many molecular tests in helping make decisions. Just two quick examples demonstrate that they do provide important information: HPV testing on cytologic specimens and molecular tests for the identification of infectious agents such as methicillin-resistant Staphylococcus aureus. In other areas it is less certain whether molecular testing provides additional value beyond routine light microscopy coupled with appropriate immunohistochemistry. However, the application of molecular pathology is rapidly expanding on multiple venues. Some of these are clearly in the research realm, but this is where most advances are initially explored. Molecular pathology will become an increasingly important component of how pathologists diagnose disease. Advances in molecular pathology such as a reduction in cost, reduction in turnaround time, and identification of the appropriate tests will make the results useful in determining patient management. Pathologists need to be aware of molecular testing and incorporate these into the laboratory when they are appropriate. As laboratory professionals we need to ensure that accurate test results are delivered to our clinical colleagues, whether they are the current tests or the tests of the future.
August 2010
Contributions or What counts?
Our Department's mission is: To bridge basic and clinical sciences in the study, teaching and diagnosis of disease. Fulfilling our mission requires that everything and everyone contribute. While working in the trenches and completing the critical tasks of the day, it is relatively easy to believe that certain components of the mission have higher priority than others. For example, given the current budget pressures one could assume that there is increased interest for following the path to financial security. Consequently, there would be increased enthusiasm for income generating activities such as professional billing or obtaining grants. An alternative viewpoint would place greater emphasis on scholarly activity, since we are an academic department and not a commercial lab. Since we are Professors (or on the track to becoming Professors), a natural assumption would be that professing (i.e. teaching) has the highest priority. Given the diversity of professional responsibilities in our Department it is difficult to precisely define the relative value of individual contributions. In fact, everything contributes to our mission and to the growth and stature of the Department.
May 2010
Susan Winandy, Ph.D., First Bucher Assistant Professor of Pathology and Laboratory Medicine
The Department of Pathology and Laboratory Medicine is pleased to announce Susan Winandy, Ph.D. as the first Nancy L. R. Bucher Assistant Professor. Dr. Winandy obtained a Bachelor's of Science degree from the University of Connecticut and a Ph.D. in Biology from the Massachusetts Institute of Technology. Following a post-doctoral fellowship at the Massachusetts General Hospital/Harvard Medical school she assumed a position as an Assistant Professor in the Department of Microbiology – Immunology at the Northwestern University Feinberg School of Medicine. Dr. Winandy has been active in teaching and has served on several thesis committees as well as being an advisor to several students. Her teaching excellence was recognized by the receipt of the Outstanding Teacher for lectures to medical students in the Immunology section. Dr. Winandy's research investigates how the molecule Ikaros regulates the immune response. Her work has appeared in top tier journals such as the Journal of Immunology, Journal of Experimental Medicine, and the Journal of Biological Chemistry. More than two dozen peer-reviewed manuscripts have been published by Dr. Winandy in addition to several editorials and book chapters. She has served on study sections for the National Institutes of Health and currently is an Associate Editor for the Journal of Immunology.
The Nancy L.R. Bucher Assistant Professorship in Pathology was named for Nancy Bucher, M.D., Research Professor of Pathology and Laboratory Medicine at Boston University School of Medicine. Dr. Bucher enjoys an international reputation for her pioneering research on liver regeneration and the growth of cancer cells. She joined the Department 26 years ago and continues to serve as a distinguished member of the faculty. This named Professorship appropriately acknowledges her long-standing contributions to the research mission of the Department. Established with anonymous contributions, the Nancy L. R. Bucher Assistant Professorship Fund in Pathology is a permanently endowed fund, the income of which provides salary and research resources to a junior faculty member for three to five years. The fund also benefits from the generous challenge grant to establish endowed positions throughout the University. The challenge grant was given by former BU Board of Trustees Chair Alan Leventhal and his wife, Sherry, who is Vice Chair of the BUSM Dean's Advisory Board.
"Professorships are important to the mission of the School of Medicine because they support the research work of biomedical scientists," said Dean Karen Antman. "They offer BUSM the opportunity to attract highly distinguished researchers."
May 2010
Experimental Biology 2010
One of the great joys of doing research is the opportunity to share your results with other investigators. Our laboratory recently submitted 4 abstracts to Experimental Biology, one of the largest annual meetings of basic scientists. This meeting has multiple sessions including workshops, mini-symposia (oral presentations), invited presentations and poster sessions. The lab was fortunate to have all 4 abstracts accepted as oral presentations in the same session on pulmonary inflammation. The presentations were a tour-de-force of scientific studies on a model of asthma induced by cockroach allergens. The studies described the mechanism of how acute ethanol intoxication exacerbates the pulmonary inflammation (presented by Jacqueline Bouchard), the diminution of inflammation by oral tolerance which has the potential to evolve into an effective therapy (presented by Louis Vaickus). The participation of adenosine receptors on myeloid cells to drive the asthmatic process was presented by Bryan Belikoff and the role of endogenous soluble receptors for tumor necrosis factor was presented by John Kim. These abstracts were very well received by the audience and a number of excellent, probing questions were asked. The presenters did an outstanding job of answering the questions in a detailed yet succinct manner, demonstrating their mastery of the data and their understanding of the inflammatory response to asthma. Additionally, Jacqueline Bouchard was asked to present her data again at a symposium on animal models of disease. It was also noteworthy that the chair of the pulmonary inflammation session announced that he follows this blog, which prompts me to try and post more frequently.
January 2010
Benchmarking
It is frequently worthwhile to compare yourself to peers for true self-appraisal.   One may think that they are performing at an exemplary level, but an objective appraisal may not confirm this rosy assessment. Allow me to provide a specific, personal example.   I have played hockey on a regular basis.  Each fall I prepare for the upcoming season by practicing my skating, both for conditioning and to improve my skill.  I would feel pretty good after these sessions, working on my power turns and ability to skate backwards.  Compared to the novices and small children, my performance was stellar.  There was little doubt that the upcoming season would be one of success with many goals scored on offense, and many goals denied while playing defense. Then the cold (remember it is hockey) hard reality of the first game would hit where my performance is benchmarked against others.  Any object evaluation would find my skill as a hockey player to be lacking.  How does this relate to our Department?  As part of our strategic planning process we compared the Department to dozens of other academic pathology departments.  We are performing above our peers in terms of the amount and quality of work done per pathologist.  Our teaching is also above average as measured by medical student performance national boards in the subjects we teach (pathology and immunology).  However, there are opportunities for improvement of our business operations and we are lagging in terms of research.  Some of these were anticipated (volume and quality of work) but it is always nice to have quantifiable verification.  The opportunities for improvement truly are regarded as opportunities to be addressed directly, which we will do.
November 2009
Strategic planning
"Plans are worthless but planning is everything."   General Eisenhower is reported to have made this statement while planning the invasion of Normandy in World War II, and the sentiment still rings true more than 50 years later.  Our Department just completed our strategic planning and posted the plan on our website.
The planning process was intensive and focused the energies and talents of Drs. Andry, Joseph, Kroll, O'Brien, Remick and Sharon.  Numerous other faculty and staff contributed valuable information by gathering an analyzing data. Books were read in preparation of the planning process and the strategic plans from other departments at Boston University School of Medicine were reviewed.  The most valuable aspect of the planning process was the careful self-study to see where we where and where we are now.  Over the months of planning we actively sought input from all of the principal stakeholders in our Department, including graduate students, residents, faculty and staff. Multiple venues were used for gathering input such as face-to-face discussions and internet discussion forums.  While there was less participation in the discussion forums than I hoped several people did provide important input.  Echoing General Eisenhower, the planning process was valuable, even if the actual plans may change over the months and years ahead.  As a Department we will be looking at the mission and vision of the strategic planning committee to make appropriate changes and monitor progress.  I invite you to read the website to look at our strategic plan since it describes our mission and vision, as well as 1 and 5 year goals.
October 2009
Untouchables and Pathology and Healthcare Reform
Thomas Friedman is a columnist for the New York Times and also authored the books The World is Flat, and Hot, Flat, and Crowded. He recently wrote a column about a group he called The New Untouchables.  These are people who make significant advances for an organization, improving the work climate and pushing things forward. They are constantly looking for new challenges rather than waiting for the next assignment. Because they are so proactive, they are considered untouchable when time comes to downsize. This is an interesting concept, that an individual's pattern of reaching out to find new opportunities makes them valuable to the organization. This requires stretching beyond your individual comfort bounds in order to achieve this growth. A recent presentation by Beverly Brown, Ph.D. on faculty development highlighted this issue. Dr. Brown described her own career where she would develop expertise, become accomplished in a position and then take on a new challenge. While this resulted in a decline in her level of expertise in the new challenge, her overall growth continues. As health care reform comes about, the new untouchables in Pathology will be those who expand their horizons, actively seek new challenges and continue professional growth.
February 2009
BU Pathology in the TOP TEN

I am extraordinarily proud to report that our Department is among the top ten academic institutions for the number of accepted first author abstracts at the 2009 United States and Canadian Academy of Pathology annual meeting. At this year's meeting over 430 academic institutions, including 230 from the United States, submitted nearly 2800 abstracts to this year's meeting making our accomplishment all the more noteworthy. We are not just in the top 10%, we are among the top ten institutions. The Department is pleased to have 3 oral presentations, an invited lecture and multiple accepted posters at this year's meeting. To see the list of accepted abstracts see the December Newsletter. Given the number of accepted abstracts, this accomplishment is clearly a team effort. Acceptance of multiple abstracts demonstrates international recognition of the quality of the investigative work done in our Department.
January 2009
Challenges in difficult economic times

During these difficult economic times our Department, Medical School, Hospital and University face challenges that will test our abilities. Our response will define who we will become. The future will be brighter and the investor Warren Buffet wrote that he is personally investing in American companies. Paul Krugman, who won the 2008 Nobel Prize for economics, believes that now is the time to invest in American infrastructure. How will pathology respond to this current funding dilemma?  One option is to become cautious and conserve financial resources to hedge against the future. There are two problems with this 1) we do not have financial resources to horde, 2) this approach will not build infrastructure or prepare us for the future.  Cautious and conservative will not characterize our response. The other extreme would be to rapidly expand faculty and operations to position the Department for the economic turnaround when it arrives. This high risk approach has the potential to financially ruin the Department.Pathology will respond by with a middle strategy, neither too risky nor too cautious. We will look at both reducing expenses and generating new revenue. To address expense reduction, we will carefully review all of our current commitments to make sure that appropriate decisions have been made. Faculty should be aware that this review will include current faculty appointments, potential new faculty recruits, initial start-up packages, offers of bridging support etc. We will also delay some infrastructure support such as installing new audio-visual equipment in the current conference room. Revenue enhancement will be initiated by capitalizing on our current strengths such as increasing our outreach services and working with research faculty to increase grant funded salary support. Increasing the percent effort on grants helps to build infrastructure.None of this will be easy and all of us will need to work together to maintain our financial and academic success. Fortunately, the faculty and staff are outstanding, so that we can build on an existing strong infrastructure.
August 2008

Exercise
Not all of these blogs will be high-minded, visionary goals. Exercise is just an excellent idea, and an activity that I strongly support. Of course this is a highly personal decision whether one wishes to exercise or not. I personally try to exercise on a routine basis and have a target of doing exercise that elevates my heart rate over 140 beats per minute for 30 minutes, at least three times per week. In a good week, I will get in five exercise days. As age has progressed high impact activity causes more trouble, so I have pretty much abandoned soccer but still play hockey and use the elliptical. One of the very nice things about coming to Boston was Dr. Rogers making connections for me to play on a hockey team with her son. This was a nice welcome to the department.
Dan Remick, August 2008
July 2008
Most of us have trouble scheduling meetings with other physicians, administrators or collaborators. I recently became aware of a remarkably easy program to do scheduling among a group of people. The free, internet based program is called Doodle and I can highly recommend it. In my basic science lab we try and meet every two weeks for lab meetings, but finding an appropriate time when experiments are not going on was a challenge. Now I use Doodle to find the best time when everyone will be available. You can go directly to the website www.doodle.de or you can just google doodle calendar. To see Doodle in action, watch for an email coming to you where the department will schedule faculty meetings using Doodle. I know that this sounds like an infomercial, but the problem of scheduling meetings has been raised by more than one faculty member and this is an easy solution.
Dan Remick, July 2008
January 2008
We have recruited several new faculty and I just wanted to share my enthusiasm for these recruits. These will be listed in chronological order.
Cyrus Vaziri, Ph.D. joined us as an Associate Professor. Previously he had an appointment in Genetics and Genomics at Boston University. He will be relocating his research lab to the 4th floor of 670 Albany where he will continue his work on mechanisms of DNA repair.
Walther Pfeifer, M.D., just completed training in hematopathology at Beth Isreal Deaconess Hospital in the Harvard system and joined us as an Assistant Professor. He will assist with general surgical pathology.
Steven Bogen, M.D., Ph.D., formerly worked part time for the Department of Pathology but now is a full time Associate Professor of Pathology and will expand his work in Clinical Chemistry and Immunology.
Carmen Sarita-Reyes, M.D, finished her training in pediatric pathology with fellowships at Yale and New York University. She will be working in pediatric pathology as well as general surgical pathology and joins us as an Assistant Professor.
Mark Flomenbaum, M.D., Ph.D., has joined the faculty on a part time basis as an Associate Professor to become the Chief of Autopsy Services at Boston University and also become the course director of the dental school pathology course and the master's pathology course.
John (Jiyoun) Kim, Ph.D. joined as a Research Assistant Professor coming from the University of Michigan. He will continue his work on the cockroach allergen induced asthma model.
Martin Kroll, M.D., comes from the University of Texas and becomes the Chief of Laboratory Medicine. Dr. Kroll has expertise in clinical chemistry and enjoys a national reputation as a leader in laboratory medicine. He will be a Professor of Pathology.
Eugene Pearlman, M.D., recently worked running the clinical labs at a hospital in Kentucky and will become the new Director of Outreach Operations with an appointment as an Associate Professor.
Deborah Stearns-Kurosawa, Ph.D., was recruited from the Oklahoma Medical Research Foundation. She investigates the immunopathology of serious infections with significant extramural grant support. She will have an appointment as an Assistant Professor.
Shinichiro Kurosawa, M.D., Ph.D., was also recruited from the Oklahoma Medical Research Foundation and investigates the same disease processes as his wife, Deborah. He will have an appointment as an Associate Professor.
Huihong Xu, M.D., did her anatomic and clinical pathology training at Boston Medical Center as well as a cytology fellowship. She will also have primary responsibility in surgical pathology and will have an appointment as an Assistant Professor.
Rachel Factor, M.D., did her training in anatomic pathology at the Brigham and Women's Hospital as well as a surgical pathology fellowship at the same institution. She has an interest in infectious disease pathology and will be working closely with investigators from the National Emerging Infectious Diseases Laboratory. She will have an appointment as an Instructor.
New Adjunct Faculty
Louis Liou , M.D., Ph.D., has been given an adjunct appointment as an Assistant Professor in the Department. He formerly was in the Department of Urology and transferred his academic appointment, and grant support, to Pathology. He currently occupies research space on the 4th floor of 670 Albany Street.
We are very excited to be able to recruit these new faculty members, and more recruits are on the way.
Dan Remick, January 2008
October 2007
Year One: On September 1, 2007 I had been the Chair of the Department of Pathology and Laboratory Medicine at the Boston University School of Medicine for one year, making it an appropriate time to reflect. During the past year some things have stayed constant and some things have changed. At the start of the year significant challenges faced the Department and additional opportunities presented themselves as the year unfolded. Some key faculty members moved on to the next phase of their careers creating a challenge to continue to provide our traditional high level of service and as well as an opportunity to recruit excellent new faculty. Our new faculty, those who have already joined the Department and those who will soon join us, will add to our existing core of academic pathologists. We have consistently been able to deliver the quality of pathology excellence expected of our Department. Our educational endeavors have also been superb in the past year, with strong student evaluations from the major courses run by the Department. It has been very gratifying to read the positive student comments about our educational efforts. We have a challenge for the upcoming year to recruit pathology residents as the national competition increases for talent increases in order to maintain our high standards. We were fortunate in the past year to recruit eight new graduate students into the masters and Ph.D. programs. The research mission is also expanding, although progress in recruiting new faculty has been slower than anticipated while I have attended to other matters within the Department. In summary, the accomplishments of the first year have given me tremendous satisfaction, and the impetus to work even harder to enhance our triple mission of education, clinical service and scholarly activity. As I have told several people, the job has been a ton of fun.
Daniel Remick, October 2007
May 2007
Transition is occurring within the Department of Pathology and Laboratory Medicine. Substantial growth will take place in the research activities of the department as we fill the new research space. We are aggressively recruiting new faculty with the hopes of filling our space on the fourth floor of 670 Albany by the end of 2008. Recruitment is also taking place to replace recently departed faculty. We are also recruiting new faculty to expand the service capacity of the Department. As we expand the service capacity new opportunities will be created for existing faculty to have academic time to pursue scholarly activities. As has been discussed at the faculty meeting, working at a major academic medical center carries a significant responsibility to contribute to the scholarly literature. While transition is occurring, the Department will still remain true to the core values of service, education and research.
Daniel Remick, May 2007
April 2007
This is the first of what will be many blogs. These short messages will be used to communicate with the Department of Pathology and Laboratory Medicine on a regular basis. During this time of transition within the Department active, open communication will be enhanced through this 21st century medium. The blogs will supplement rather than replace other, ongoing events such as faculty meetings and emails. While departmental communication is a principal feature for the blog, a distinct advantage to this form of communication is that blogs are available to anyone with internet access including potential new graduate students, house officers and even faculty members. Communication works best when it flows both ways, otherwise it is merely dictating. If you have questions or wish to discuss an issue with me feel free to send an email or another form of communication.
Daniel Remick, April 2007