Master of Arts in Pathology
Department of Pathology and Laboratory Medicine
Division of Graduate Medical Sciences
Boston University School of Medicine
Program Director:
Chris Andry, MPhil, PhD
Vice Chair for Operations and Management,
Department of Pathology and Laboratory Medicine
chris.andry@bmc.org

Decedent Affairs Office Team, Department of Pathology and Laboratory Medicine
Front row: Alyssa Brown (GMS 2007); Reine Gedeon; Cheryl Spencer (GMS 2007); Rick Dwyer
Back Row: Dmitriy Zvagelsky; Christian Kiriakos; Chris Andry, PhD; Eric Savicke
The Master of Arts in Pathology Program focuses on the basic science and laboratory techniques of pathology and related disciplines. The Masters Program was founded in 2003 by Dr Adrianne Rogers, Emeritus Professor of Pathology and Laboratory Medicine and former Associate Chair of the department.  Graduates will be prepared to work in basic science, biotechnology and other biomedical research laboratories designing, performing, and evaluating research using methods based on morphology. Students learn to prepare and evaluate animal or human cells and tissues for the effects of test compounds, devices or procedures using morphologic methods.
Techniques include gross, microscopic and ultrastructural techniques for examination of cells and tissues, including histochemical staining and immunohistochemical, immunofluorescence and radioisotopic methods; certain clinical chemistry, hematological, immunological and radioisotopic methods for examination of blood and tissue fluids or extracts. Offerings include some or all of the following specialized techniques in the basic laboratory rotations or in the student's laboratory research project: laser capture techniques, in situ hybridization including fluorescence detection (FISH) and confocal or electron microscopy, image analysis & virtual pathology. Students learn and rotate in modern, well equipped laboratories on the BU Medical Campus.
Admission

:

Eligibility: A bachelor's degree (or higher) from a recognized college or university, including courses in general biology, chemistry, physics and calculus; the Graduate Record Examination (GRE) general test; the (TOEFL) Test of English as a Foreign Language if the applicant's native language is not English. Course grades follow the Division letter grade system. Division rules apply to fulfillment of course requirements for the degree.

All admissions go through the Division office in which basic credentials and exam results are checked. The TOEFL requirement is set by the University at 600.
Curriculum
Candidates are required to complete a minimum of 8 semester courses (32 credit hours) at the graduate level, including an original laboratory based thesis.  The degree program is usually completed within two years.
| | | |
| --- | --- | --- |
| Requirement by Topic | Updated Curriculum consistent with the currently-approved program | Alternatives |
| Introduction to Basic and Applied Pathology | GMS PA 801 Special Topics in Pathology, 2 cr Fall | |
| | | |
| Pathology | GMS PA 700 Basic and Experimental Pathology, 4 cr Spring | |
| | | |
| Biochemistry | GMS BI 755 Biochemistry A, 4 cr Fall | GMS BI 751 Biochemistry and Morphology, 6 cr Fall |
| | | |
| Biostatistics | GMS CI 670 Biostatistics with a Computer, 4 cr Fall | MA 700A1 Elementary Biostatistics, 2 cr Fall or GMS MS 700 & AN704 Elementary Biostatistics, 2 cr Spring |
| | | |
| Immunology | GMS PA 510 Medical Immunology, 2 cr Spring | Other courses (toxicology, forensics, etc) |
| | | |
| Pathology Seminar | GMS PA 800 A1 Pathology Seminar, 2 cr | |
Optimized sequence of courses within the current requirements:
Fall: Biochemistry (4 or 6 cr), Introduction to Basic and Applied Pathology (2 cr), Pathology Seminar (2 cr), and Biostatistics (2 or 4 cr). Total credits 10-14 depending on the choice of courses.

Spring: Pathology (4 cr), Biostatistics (if not taken in Fall, 2 cr), Immunology (2 cr), and Electives/Special Topics (4 or more cr). Total credits 12 – 14, or more depending on the choice of courses.
Other: Histology and Molecular Biology courses are highly recommended but not mandatory.
Attendance at weekly departmental seminar is required throughout the program in Fall and Spring semester. The courses are completed in the first year of study, as are two laboratory rotations. The rotations teach basic histomorphologic techniques and their applications. Each rotation lasts 6-8 weeks part time (at least 15 hours per week) or 3 weeks full time (e.g., in summer or intersession). A required rotation is taken in the Department of Pathology at Boston Medical Center under the supervision of its faculty and working with its technical staff and utilizing available equipment. This rotation teaches basic tissue preparation techniques, including special stains and quality control methods in use in clinical and experimental anatomic pathology laboratories. The second rotation is determined by the student's particular interest and generally will be in the student's likely thesis research laboratory. It might, for example, be focused on immunohistochemical or molecular diagnostic techniques or in situ or confocal or electron microscopic techniques in use in a laboratory. Research laboratories at the medical center or in biotechnology companies are the sites used for both rotations and thesis research with which the department or individual faculty has managing, consulting or service associations.
Laboratory Research
The mentor's laboratory is chosen from laboratories and mentors approved and listed by the department. The Director of Graduate Studies and members of the Graduate Studies Committee of the department will advise students on their choice of thesis research laboratory. The decision is made by mutual agreement between the student and the mentor. The research project usually takes 1 year to complete. A thesis documenting the student's research is read and approved by the laboratory mentor and one additional faculty member of the department who is knowledgeable in the area of the student's research. Fourteen (14) research credits are awarded for the required Master of Arts thesis work.
Employment
With the growing use and development of highly sophisticated morphologic techniques, the demand for well-trained technical personnel in academic and biotechnological laboratories is growing. Students interested in careers that involve technical work using morphologic techniques to examine tissues from patients or laboratory animals will benefit from this program and, upon its completion, will likely find attractive employment opportunities. Our graduates will also be well prepared to enter a doctoral degree program in biomedical sciences or apply to medical school.
Our graduates are currently employed in diagnostic and research laboratories and we make every effort to facilitate job opportunities for them.
Recent Graduates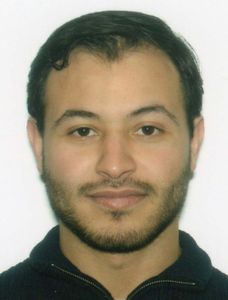 Nik BajajGMS 2009 – 2011

Contact Info: nbajaj@bu.edu

Nik Bajaj received his MA in Pathology in 2011.  He is currently a first year DO student at Rocky Vista University in Colorado.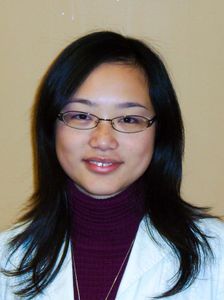 Bessie Liu
Bessie Liu graduated from University of Illinois at Urbana-Champaign in 2006 with a degree in Industrial Design. She worked as an industrial designer in Chicago for two years and decided to pursue her interest in the field of biomedical science. Bessie joined the Master's program in 2009 and did her thesis work with Dr. Jan K. Blusztajn and Dr. Tiffany Mellott in the study of perinatal nutrition on a rat model of autism. The title of her thesis was "Perinatal Choline Supplementation Improves Impairments In Social Behavior and Alters Brain Gene Expression In a Valproic Acid Induced Rat Model of Autism."  She finished her master's work in September of 2010 and graduated in the Spring of 2011.  Bessie is currently working in a research lab at Massachusetts General Hospital, Department of Neurosurgery.
Publication:
Sarah J.E. Wong-Goodrich, Melissa J. Glenn, Tiffany J. Mellott, Yi B. Liu, Jan K. Blusztajn, and Christina L. Williams. Water Maze Experience and Prenatal Choline Supplementation Differentially Promote Long-Term Hippocampal Recovery From Seizures in Adulthood. Hippocampus. Mar 15, 2010.
Zachary Hunter
BU GMS 2006 – 2010

Contact Info: zachary.hunter@dfci.harvard.edu
Zachary recieved his MA in Pathology in 2010.  He is currently enrolled in Boston University's PhD Program in Pathology.
–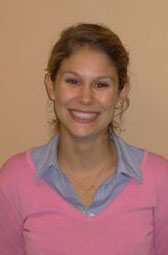 Catherine Cory
Contact Info: cforant@bu.edu
Current Status: Catherine completed her Masters Thesis under the direction of Dr. John Kim and Dr. Daniel Remick.  Catherine intends to pursue training as a Pathologist's Assistant at Quinnipiac College.
.
.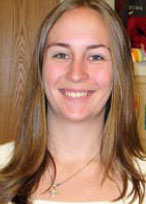 Liz Schuller
Liz graduated from Northern Arizona University in December of 2002 with a degree in Biology and Chemistry. She worked in the pharmaceutical industry for almost four years in Connecticut as a chemist before taking up her responsibilities as a lab manager in the Remick Laboratory. Liz joined the Master's program in 2007 and did her thesis work with Dr. Remick in the study of inflammation in human whole blood. The title of her thesis was "Delayed Addition of Anti-Oxidants Fails to Modulate Cytokine Production."  She finished her master's work in the summer of 2009.  Liz plans to continue to work as Dr. Remick's lab manager before hopefully continuing on with her Ph.D.
BU GMS 2006-2008
Rocco Richards joined the Masters program in 2006 with a BS in Microbiology and Cell Science form the University of Florida, he graduated in 2008 with a Master of Arts in Pathology. Rocco spent 2 years completing his masters and worked part-time as a lab assistant in the diagnostic pathology laboratory at Boston Medical Center. His thesis was entitled "The effect of mycophenolate mofetil on disease development in a mouse model of premature atherosclerosis and systemic lupus erythematosus." He is currently working as a lab technician for his thesis mentor, Dr Ian Rifkin.  Rocco is attending St. George's University Medical School, in Grenada, class of 2013.
I'm coming to the end of my time here in Grenada. I finished the first 2 years of med school successfully. It was quite an adventure living the island life and studying for medical school. I'm still in Grenada right now, studying hard for Step 1. I take the exam on July 9th in Florida, so it's coming up fast.
The next step after I conquer Step 1 will be clinical rotations in FL and NY come this August.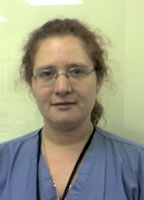 Cheryl Spencer, BS, MA
BU GMS 2006 – 2008
Cheryl Spencer started at Boston University City Lab in 2004 where she studied Biotechnology and achieved a certificate in Biotechnology. In fall of 2005, she entered the Master of Arts in Pathology program at Boston University. During her studies, she undertook various lab rotations in Histology lab, Diagnostic Pathology and Surgical Pathology. In 2006, she joined our Neuropathology lab working with Dr Delalle where she became a Lab Manager and also trained at Brigham and Women's Hospital neuropathology lab where she became proficient in processing Muscle Biopsies. In 2007, Cheryl graduated from Boston University with a Masters of Arts in Pathology. She currently works in the Pathology department and is the Biospecimen Archive Research Core manager. She also processes muscle biopsies, manages the morgue, and is IATA/DOT shipping trained.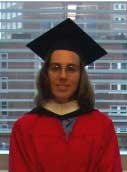 Alyssa Brown, BS, MA
BU GMS 2006 – 2008
Alyssa Brown graduated from the University of Massachusetts Amherst in the spring of 2005 with a Bachelor of Science degree in Biochemistry. In the fall of 2005, she entered the Master of Arts in Pathology program at Boston University. While at Boston University, Alyssa worked with Dr. Ian Rifkin in the Department of Nephrology and completed a thesis titled "Analysis of Development of Kidney Disease in a Mouse Model of Systemic Lupus Erythematosus and Accelerated Atherosclerosis". She also worked in the Special Procedures section of the Anatomic Pathology department at Boston Medical Center (BMC) where she helped with immunohistochemistry. Alyssa graduated from Boston University with a Master of Arts in Pathology in 2007. Since 2007, Alyssa has been employed by BMC as a Pathologists' Assistant in the Molecular Diagnostics section in the Anatomic Pathology department where PCR, genetic analysis, HPV testing, and FISH analysis are performed.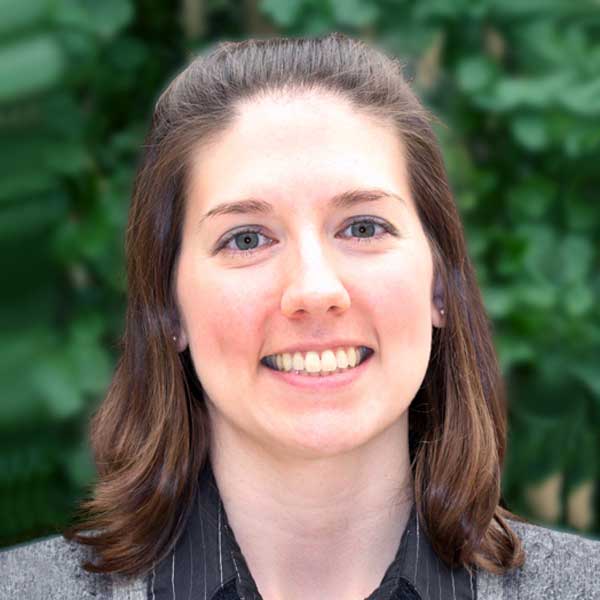 Stacey Rivoira, BS, MA
BU GMS 2004-2006
Stacey is a native of MA, she graduated from BU with a BS in Human Physiology in 1999.  After finishing college, spending 2 years at Harvard University Extension School, and an attempt at medical school, Stacey was graciously accepted into the MA in Pathology program.  She worked very closely with Dr. Chris Andry and his staff in the Decedent Affairs Office.  She worked with Dr Deborah Anderson and Dr Andry on her thesis project titled "Toll-Like Receptor Expression Along the Male Genital Tract in HIV+ and HIV- Tissue".  She really enjoyed the Masters program and found faculty and fellow students very supportive and friendly.
Upon completion of the pathology program, Stacey became a pathology assistant at Beth Israel Deaconess Medical Center where her main job was to ensure the accuracy and proper triage of specimens received from surgery in a 60+ physician setting.  In the Fall of 2007 Stacey left BIDMC and became employed as the Pathology Assistant at Brockton Hospital.  At this new position she assisted five pathologists in making clinical diagnoses, which requires conducting gross anatomical dissections and eviscerations, performing postmortem examinations, and processing pathology department reports.
As of February 2010, Stacey is now the medical device sales representative in Boston for LSI Solutions.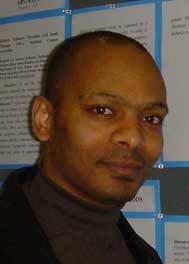 Tesfahun Desta BS, MA
GMS, BU 2003-2005
Tesfahun Desta earned his BS degree from the University of Maine, Orono. He was the inaugural student enrolled in the Master of Arts in Pathology program in 2003. He graduated in 2005 having written a thesis entitled "Porphyromonas gingivalis triggers apoptotic cell death in Human Gingival Fibroblasts independent of its cysteine proteases". Tes co-authored a paper based on this work in the journal Cellular Microbiology (9:2667-2675, 2007). Tes worked with his thesis mentor, Dr Dana Graves, in the department of Periodontology and Oral Biology as a research associate at Boston University until 2008. Tes served on the BUMC Laboratory Safety Committee from 2005-2008. Tes recently moved with Dr Graves to the New Jersey Dental School, NJ in 2009.